The Choice Paradox: How I Finally Wrestled It Down and Chose a Viable Niche
"My greatest fear is that I will die with my stories and my wisdom locked inside my busy brain."
A storyteller, writer, helper, peer counselor, friend, financial coach, musician, educator, entrepreneur, mother, widow, and so much more. How to niche that down to fulfill my purpose(s) on this earth has been the quest of the past several years of my life. With so much to give, so much value to share, and a burning desire to do it all; I have wrestled with the paradox of too many choices.
The Journey
Come with me on a short journey as I walk you through how I finally "niched down" to my purpose. AKA: "How can I really make my corner of the world a little bit better?"
With self diagnosed ADHD, I consider myself a modern day Renaissance Woman. Or honestly, as I prefer to cloak it, "a Jane of all trades and master of none." I love to learn how to do everything. The world is my classroom and every human is my teacher. To read is life, to write is to breathe. One of my intrinsic giftings is to teach. You know those teachers who are so smart, and feel miles above you as they share small portions of their vast knowledge? Well, I am NOT one of them.
I am the teacher that is approachable, eager and enthusiastic about the things I have learned and I am excited to teach you exactly what I know and bring you to where I am. Then... I will celebrate when you take it further and learn new things which you can share back with me. This is why the many roles of peer counselor have fit me so well.
When I was a new mom, I became a La Leche League Leader and Childbirth Educator helping other new moms as they began the journey of motherhood.
When I lost a child and husband, I became a grief support facilitator coming alongside newly bereaved family members.
When I had to learn to live on a very small budget, I began coaching families on how to save money and get out of debt.
When I decided to homeschool my children, I offered support and mentorship to parents just beginning this sometimes daunting path.
When I learned how to play a musical instrument I became a music teacher to beginners.
When I embraced the life of a "healthy omnivore" I became a chapter leader for The Weston A. Price Foundation.
And this list could go on and on....
Life has provided me with many opportunities for learning and growth. I remember as a child, thinking how I would like to be very wise one day. I am not sure that I will ever achieve this lofty goal; however it has been said that true wisdom comes only through hardship. So at least I have met some of the prerequisites.
In many of the roles I have played in people's lives they have expressed gratitude. The number of times it has been suggested that I write a book or article or "blog about that" are more than I can remember. With 5 kids to raise the best that I possibly can, all alone, I find myself caught in the bustle of living, and I ponder, how I can take what I have been dealt, or rather given, and turn it into something beautiful that will bless or help others in some way. Obviously I am doing exactly this on a small scale with the people in my local and internet circles... but I feel compelled to reach further.
THIS is my passion. Taking my everyday hurts, struggles and experiences and learning and growing from it all. Then…. Bringing hope and help to everyone who cares to listen. If my message can help even a few people to figure out how to reach for their better life, I will have lived my mission.
These are the thoughts that have been swirling in my heart for more than a year. How? Repeatedly I crash into the Paradox of Choice, as is written about by American psychologist Barry Schwartz in his book by this title. Too many directions. Too much to share. Too many topics. And I freeze and do nothing and the fear that I will die one day with my words, my mission, my stories, trapped inside of me never to benefit a single soul pushes me to keep looking for the answer.
Start a lifestyle blog on everything.
I tried that. It's interesting, but pretty scattered and difficult to share as there is no real focus. Here is a link to my third and best attempt at this so far www.gracebeyondwords.com
Just write whatever comes and create a collection of writings to share.
I tried that. This process has actually been very helpful for me in beginning to narrow my focus. By writing and publishing on Vocal Media as well as collaborating and sharing with other Vocal writers in a variety of Facebook groups I have been inspired and grown tremendously. These other writers have helped me begin to catch a vision for exactly how to fulfill my passion. You can check out my Vocal Profile here.
Write books.
I've tried that. I have written several and started many but the mystery of publication and selling are not my strong points. I do not have a big audience eager to buy my books. Here are the last boxes of the book which I self published and have no good pathway to market.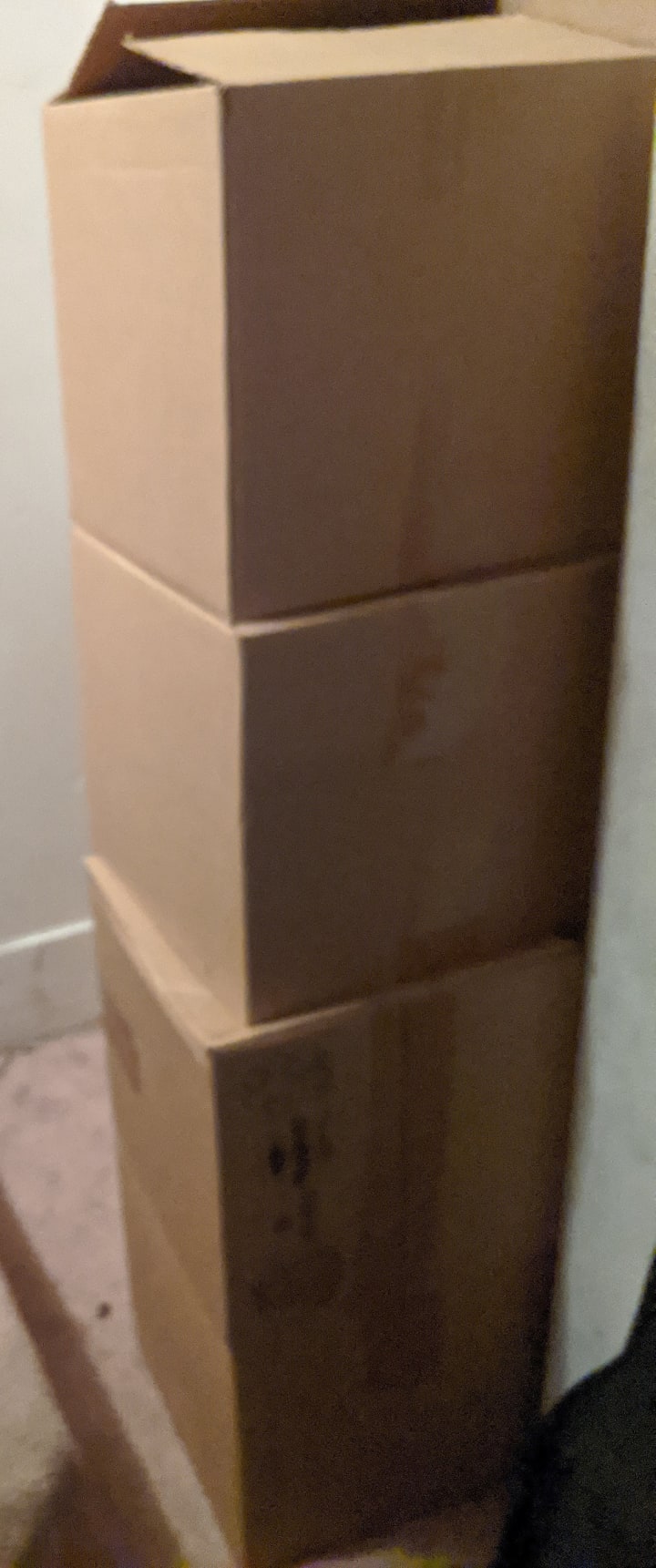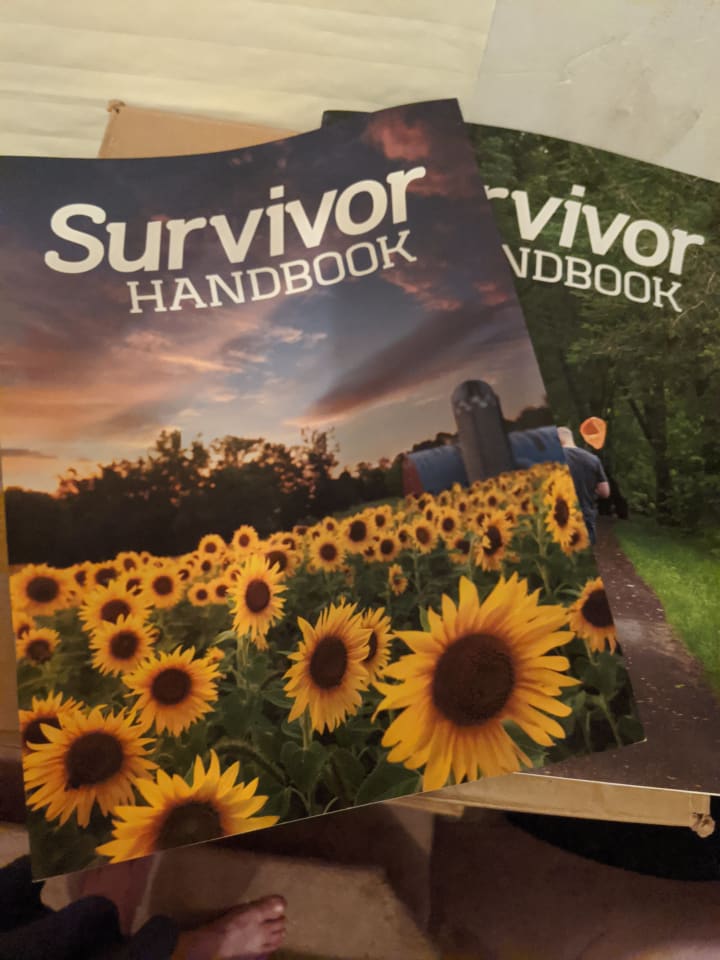 Here is the link to information about this helpful tool: Survivor Handbook.
Go back to school, get an MA in Counseling.
This one might still happen. But even if I pursue this, my reach or audience will be limited. The mission that is burning in my soul is much greater. At the risk of coming off arrogant, I am convinced that the wisdom I have gleaned from the many difficulties in my life have the potential to make a significant positive impact on many individuals.
Start a website.
This is the conclusion I have come to. Create a community around a central theme which can branch to other areas but has a clear and direct base.
The Website
This is the first place I am revealing the basics of the idea that has been developing in my soul and my brain for the past months. The site will be built around my authentic life story and the foundation will be Financial Wisdom. I have a strong base and family legacy of financial resourcefulness. I come from a thrifty and generous family for generations. My undergraduate minor is in finance and I have worked as a financial coach. Now as a widow, I have honed these skills in ways even I didn't realize would be possible. It often amazes me how well my family is able to live on a very small income.
This is the community I wish to start.
Rather than try to tell you about my legacy and experience in this area I will attempt to show you. Here are links to several sample stories highlighting my history of financial resourcefulness:
"The top two issues that drive couples to fight are money and sex. It is my hope that I can help eliminate or at least reduce the tension related to the first one, providing couples more time and energy to tackle the second!"
The Vision
"The Site" will contain cross referenced articles, blog style, on a wide variety of financial topics, starting with the basics and progressing to the more intricate details of wealth building. In addition to articles, there will be courses, money saving tips, e-books, books, guest appearances, and a "Money Saving Resources" section.
My introductory course includes the basics on each of the following themes:
Plan for Trouble
Slash Spending
Dump Debt
Find Funds
Invest for Independence
You can watch an introductory sample of the course here:
Each of these topics will create areas for further information, instruction and discussion. As people progress on their financial journey there will be focused groups they can join for encouragement and mentorship based on what they are working on. My membership plan is to offer levels based on where someone is at in their journey so that the membership will best meet their needs and offer them the encouragement that will propel them forward. The cost will be PWYC (Pay What You Can) initially as I am building the site reputation and awareness.
My "ideas book" for this site has more than a year's worth of articles and book themes. As I search the literature and the world wide web, I have discovered that in spite of the vast amount of financial advice out there, much of my content is unique. Also unique is my approach of sharing through real life experience and authentic storytelling.
Branding the Vision
The name of the site has been held very close. So close in fact that only the children living in my home have heard me surreptitiously utter the name. The problem with keeping it so tightly under wraps is that even though I think the name is brilliant, I would like outside input on this.......
Obstacles
The only thing holding me back from launching is the cost. (Which is funny when you think about the topic.) I can put my money where my mouth is and simply wait until my business savings account has reached a sufficient amount to launch well, because I don't want to start severely under capitalized and not do this idea justice. I am confident that with the right promotion, which will take some money, this site will take off and prove to be a unique and powerful resource. The sooner I can raise the necessary capital the sooner I can launch.
My Strengths are:
Clear visionary
Strong communicator
Relevant Experience
Compelling Story
Family Legacy of Thrift and Generosity
Determined Entrepreneur
My Areas for Growth:
It is my hope that the judges of this challenge will catch my vision and share in my enthusiasm. By choosing this business plan, they will provide the missing piece, which is funds to hire a dedicated marketing assistant and a designer to help take the idea to fruition. With the marketing and design handled by experts, coupled with my determination, passion and vision; I believe "The Thrifty Widow" is a site that really will make the world a better place.
* * * * *
The Boring (Mini) Business Plan Portion
Executive Summary
The Mission of The Thrifty Widow is: To provide real financial solutions for everyday individuals through authentic life experiences, engaging education and community building.
The Motto of The Thrifty Widow is: Living Well on Less
Marketing Plan
The Marketing plan begins with enthusiasm and will be carried on by skilled experience. Initially the marketing cost will be in hiring an internet marketer to create systems that will help the site begin to generate its own market. We will use Mailchimp to create the mailing lists. I will defer the details to the Marketing Executive but anticipate creating lead funnels to build that list. Part of the marketing plan will include setting up a social media presence with clear systems for updating these sites simultaneously and automatically. The Thrifty Widow will be found on Twitter, Instagram, Pinterest, and Facebook, including with a Private Facebook group called "Living Well on Less: with the Thrifty Widow." The membership tiers will be set up on either Memberful or Patreon to be determined by the Website developer and CEO in consultation.
Marketing will be re-evaluated on a quarterly basis with the bulk of the marketing budget allocated to our Marketing Executive.
Management Bio
As the Chief Visionary and CEO of The Thrifty Widow my bio consists of a very wide breadth of experience. Most pertinent is my life experience both positive and negative. Having lived through financial, health and personal hardship I have had the opportunity to discover resilience, courage and resourcefulness. Born into a generous and thrifty family, these traits came naturally and coupled with my business degree and financial coaching, my unique and realistic perspective makes financial success achievable for almost anyone as long as they are willing to learn and put in the effort. Traits that make The Thrifty Widow not only effective but appealing are the down-to-earth, honest, wholehearted approach. I speak from the trenches, The solutions I share are real; tried and tested by everyday, busy families just trying to survive. As a storyteller, my financial solutions are not dry, rather they are packaged in authenticity which is the easiest way for most people to absorb a message. My professional vita includes: Freelance Writer, Office Manager, Customer Service Agent, Educator, Insurance Agent, Financial Coach, Restaurant Owner, House Parent, Library Assistant, Beekeeper, and even Custodian among others. A lover of living and experiencing all the beauty this life has to offer, I love to write, share, teach and bless others with all the lessons I have learned along the way.
Financial Plan
The financial plan is simple. This will become a self sustaining website fairly quickly but to get off the ground effectively we have a budget of $12,000
$2,000 will cover the website and membership fees for 3 years.
$5,000 will be allotted to web development
$5,000 is designated to a marketing and social media professional to get us set up and marketing processes in place.
(This is why I enter most Vocal challenges. The winnings and all my tips and bonuses will go directly into my Thrifty Widow savings!)
Goals
Traffic to the site: to increase site traffic to 1000 views per month by the end of the first year.
Membership: to have 100 PWYC members by the end of the first year.
Revenue streams:
Membership income of $200 per month by the end of year one.
Product Sales: $200 per month by one year
Affiliate Marketing: $200 per month by one year.
If we reach these minimal goals (and I do expect to exceed them), we will recoup our initial investment and become profitable by the end of year two.
Most Important Goal: Make a significant difference in the lives of at least 100 individuals and families each month by the end of the first year.
Thank YOU!
Your feedback is very welcome and if you would like to be among the first subscribers to the free email list for The Thrifty Widow, please send me your best email!
career
About the author
Born a lover of stories. I love to read, write and tell them. Tales of inspiration, resilience and struggle.
A life long learner, I enjoy nothing more than sharing interesting and useful things I have learned so far.
Please join me.
Reader insights
Be the first to share your insights about this piece.
Add your insights