The Best Remote Job Search Sites (Global List)
Find a Full-time Remote Job with these job search sites. They prioritize remote jobs over regular listings.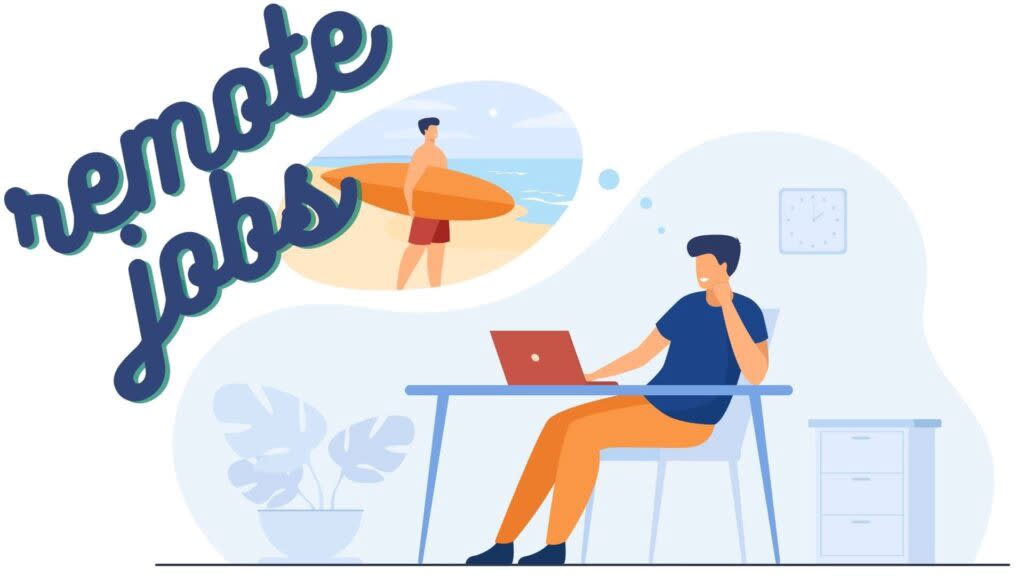 Are you tired of commuting every day to the office and want to shift to a remote working lifestyle?
Are you a fresh graduate out of college looking to work from home right away?
Whatever it may be, here is the ultimate list of remote job websites and we have covered everything that they offer.
Why Go Remote? Remote Job benefits.
Most remote workers agree with this. Reduced stress, improved productivity, and happy life is what they experience after moving from the office.
Even from a business standpoint, starting a remote company is a viable option now than 10 years before.
One-fourth of the US workforce is working from home and the global job market is shape-shifting to build a remote workforce.
To help you stay on track, here are the top remote job sites and two internship portals to start your remote career.
Before you start, make sure you have a resume (and cover letter) ready. You will need to submit it on whatever job you apply. If you don't have a resume yet, or would like to improve your existing resume, read this.
The Best Job Portals for Remote Jobs
As the title says, you will find the websites offering remote jobs; jobs where you will work for a company from home or a remote workplace.
This means you will not find gig-based or project-based portals like Fiverr, Upwork, and Freelancer as they fall under a different category.
Let's jump right in.
Remote.co
Remote.co is the complete package. From a solid blog to career coaching and courses, they have it all.
The best part is their line of remote jobs and their search engine. With tons of options of filters, you can pick the remote job you want.
As far as remote jobs for Indian candidates, you have to make use of the search engine to find the right ones.
Most of their remote jobs look for virtual candidates so finding one from India and other third-world countries won't be a big problem. What you need to look out for is the quality that the remote companies expect.
Stay updated with their newsletter. It helps a lot.
Flexjobs
If there is one name that is synonymous with remote work, it's Flexjobs. Based out of the USA, Flexjobs is one of the leading remote job portals in the world.
But how good is it for Indians?
It suits best for Americans and some European countries, but most of the remote jobs are not meant for Indians.
In fact, remote jobs expect the applicants to be residents of the USA and other European countries.
That means Flexjobs is not the best pick to apply for remote jobs
Waw Asia.
Relatively new to the list, Waw Asia has been constantly building its reputation as Asia's leading remote job portal.
Since they focus on offering remote jobs within the Asian timezone, you won't face any issues from needing country-specific employees. That is good news for Indian job seekers.
To apply for jobs, buy one of their subscription plans. You even get one-on-one assistance to land your remote job. That is quite a new feature!
Remote Ok
As modern as it looks, Remote Ok brings in a lot of the top remote jobs from the world.
The best part for Indians from Remote Ok is that there is the option of 'Worldwide' jobs. You can use it to pick remote jobs that take in any candidate from the world.
That is good news and no more bumping into country-specific remote jobs.
Since anyone can post a job offer, Remote Ok gives the badge of verified so that you can stay away from scammers.
We work remotely
A fast-growing remote job site, We Work Remotely is helping a ton of candidates around the world and help shape the remote job market.
Indians get good exposure as there are jobs that let you work from anywhere in the world.
The cool part of this website is that job seekers can review job posts. If they are not remote-friendly, the website will not suggest them to you.
That keeps you informed of the type of remote jobs that you want.
No signups needed so have a hassle-free job search.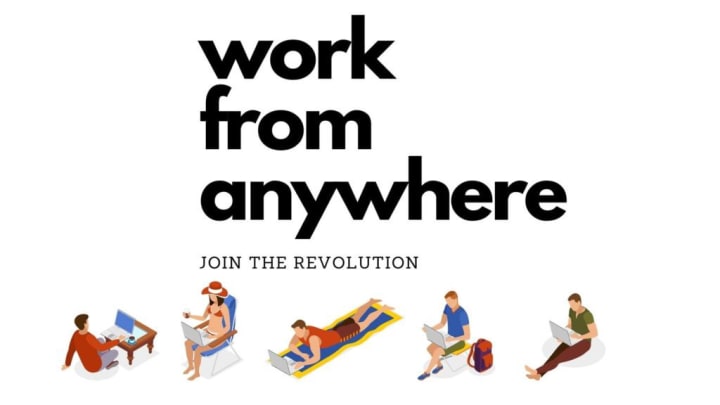 Working Nomads
Sign up and start searching for remote jobs. That is what Working Nomads are good at.
They give you options to filter the type of jobs you want and get the hot ones that want to fill fast.
They offer remote, global, and contract-based jobs so candidates around the world can find one that suits their profiles.
Don't have time to actively searching for your jobs?
Not a problem. Set a job alert and get daily or weekly updates of your jobs. No spam, no tension.
LinkedIn
LinkedIn, as everyone in the professional world knows, is the complete package. From making new connections to writing articles and posting your career progress, you can do anything.
Since the pandemic, LinkedIn has extensively focused on offering remote job positions and now companies have the option to post remote job openings.
Even though it is comparatively new, you can expect a lot of remote openings in the days to come.
Indeed
Indeed is one of the leading job providers in the world. Similar to LinkedIn, Indeed offers jobs of various categories.
What are the options for remote jobs?
Here are the features that Indeed offers:
Advanced search options by adding keywords, salaries, companies, and even locations.
A newsletter particularly streamlined according to your preferences so that you stay updated.
Two variants of temporary remote and permanent remote job options.
You can expect permanent options in fields like content writing, marketing, and sales. Tech and IT, on the other hand, find hundreds of openings both temporary and permanent.
Upload your resume, create a profile and start searching now.
---
Hello, people of Vocal. I quit my full-time desk job in search for an adventure. I wanted to work whenever, however and whereever I felt like.
Now, I write about online earning websites and tips.
My ultimate goal is to have a digital nomad lifestyle, but right now my goal is to get to 100 subscribers on Vocal. Follow my journey on https://digitalbazaari.com
About the Creator
I quit my full-time job for an adventure. To live a digital nomad lifestyle by working and earning money online. Follow my journey at digitalbazaari.com
Reader insights
Be the first to share your insights about this piece.
Add your insights