The Best Happy Customer Service Week Messages and Ideas
Your employees are the foundation of a company, so it's important to show them that you value their efforts by recognizing them.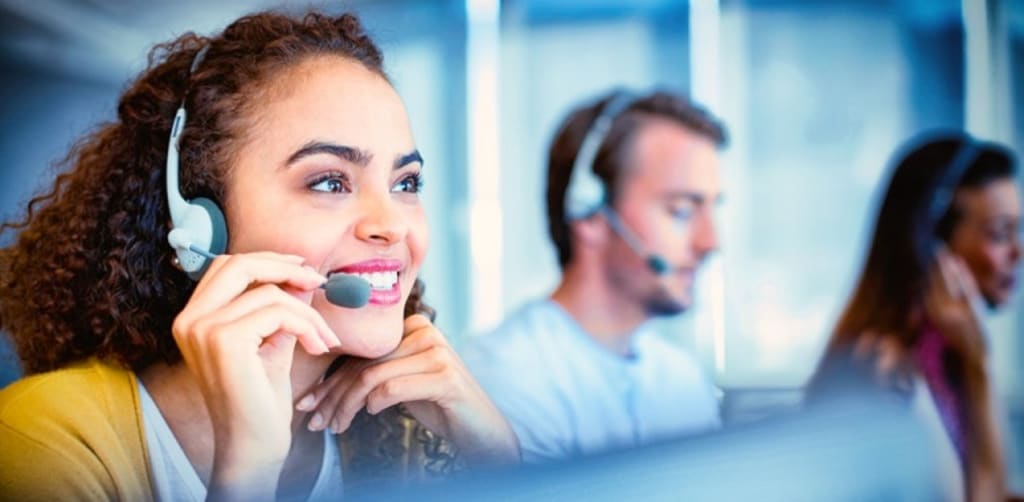 Your employees are the foundation of a company, so it's important to show them that you value their efforts by recognizing them. These appreciations and recognition will encourage them to perform at their best and help your company expand and do more business.
Happy customer service weeks are vital because they encourage employees to give their best services to their customers and clients. To make it more effective, there are ways you can encourage your employees to build loyalty to your company.
Here are some of the top happy customer service week recognition messages and ideas that'll make your employees more dedicated to customer services and be more productive at work.
Happy Customer Service Week Message and Ideas
In this section, our experts and HR executives have come up with the best happy customer service week message and ideas that you can use to make your employees stay up to their game.
1. Give Fun and Exciting Rewards
Fun and exciting prizes will help keep your employees motivated, and this will also let them know that they did a brilliant job in their fields.
As a manager or HOD (Head of Department), you need to think about unique rewards like smartwatches, gift cards, movie tickets, or even funny and exciting names.
These awards and programs will make your employees build a strong teamwork mentality and be more dedicated to delivering the best customer service.
2. Treats and Buffet in Workplace
Your employees would definitely enjoy treats and buffets in the office. You can arrange a feast in your workplace where all your employees, even the remote employees, should be present.
If possible, try to give them a surprise with these feast arrangements. You can tell the remote employees to come to the office for an important meeting or discussion. In this way, you can also surprise them.
After the meal, you can take all of your employees to a cafe and enjoy some fun time chatting and having coffee. This idea can also help you build a strong connection among employees.
3. Take Employees' Opinions of Celebration
Instead of making decisions on your own, you can take suggestions from your employees of how they want to celebrate. This will show that you also value their opinions.
You can ask each one of them personally or if an individual meeting is not possible, ask them to give their opinions in the group chat. This will save you a lot of time, and you can also know how they want to celebrate the employees' customer service week.
4. Grooming and Upgrading Employee Programs
Investing in your employees to upgrade themselves can make them more productive and help them to enhance their skills. This employee grooming investment will not only help them to grow but will also grow your business.
It will also help your employees to perform and excel in the industry. Therefore, these short investments will give you and the company long-term profits, which will help the company and your employees expand.
5. Appreciation Message
Thanking your hardworking and productive employees can increase their engagement and make them more active at work. With effective and encouraging messages, you can motivate your employees to give their best at work.
For instance, if an employee performs well, you can appreciate them with the following messages:
"Well done with the project."
"Keep up the good work."
"Good job, you made me proud."
"Excellent performance"
These short and simple messages can make your employees feel more motivated and will inspire them to work productively. That's not all; it'll also make your employees stay committed and loyal to you and your company.
Further Benefits of These Customer Service Week Messages
There are many benefits, of these appreciation messages. Your employees would feel more connected to you when you appreciate them with these short, yet effective messages.
Moreover, with these messages, you are also motivating your employees to work better and smarter. Don't delay in appreciating your employees as to when early appreciation is more effective than late recognition.
Some managers and business owners think that for the recognition you need to invest a considerable amount of money and that's why they ignore such recognition programs. However, that's not how it works! You also need to fuel up your employees to perform and these short appreciation messages can be "the fuel to productivity and commitment."
Even these short appreciation messages are "zero investment profits" so you should definitely invest. You should also look after your remote employees and also appreciate them for their services. There are work from home recognition options as well that you can implement to make your remote employees happy and feel valued for their services.