The Advice of my Godfather on How to Be a Successful Writer
He wrote more than 150 books in 25 years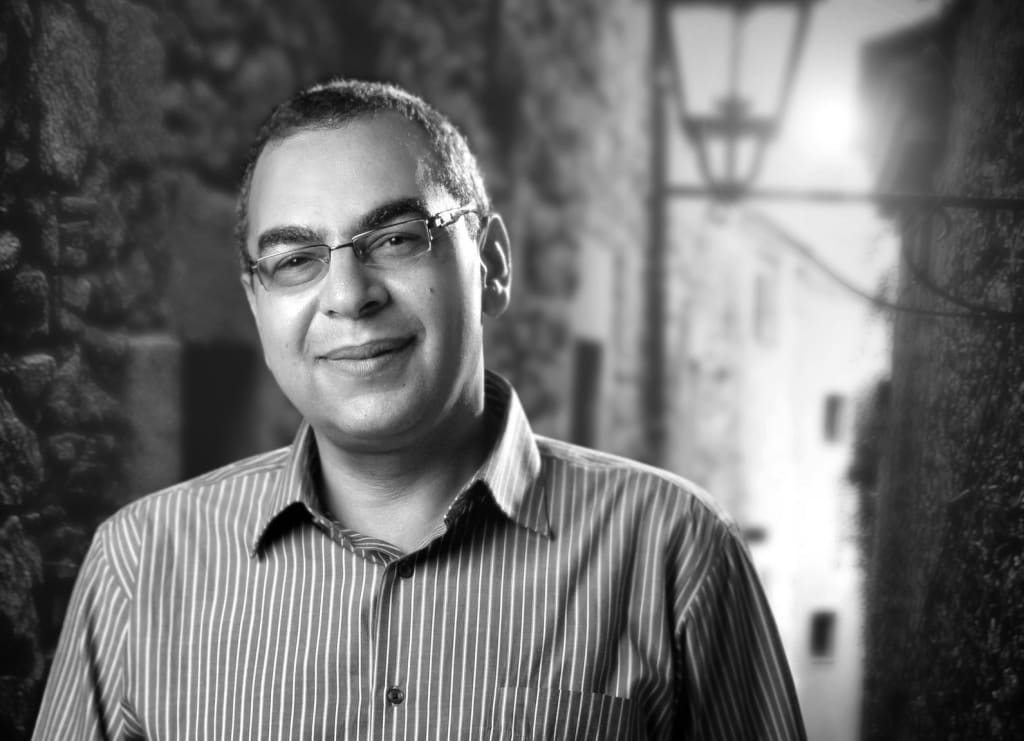 Ahmed Khaled Tawfiq
I love reading. I read about politics, history, psychology, and personality types, which are the topics that really interest me. The majority of my readings though are fiction novels. The first non-school book I read was called: Myth of the Blue Flames, by Ahmed Khaled Tawfiq.
Who he is
Ahmed K. Tawfiq (1962 - 2018), is my personal favorite writer. He was an Egyptian medical doctor and a professor of medicine at Tanta University. He is the best fiction writer in the history of Egypt.
His flagship was the Paranormal Series, recently adapted by Netflix as the first Egyptian series on the platform. In the series, Dr. Refaat Ismael is a professor of hematology at Cairo University. He is a man of science and does not believe in paranormal activities.
Refaat started the series in the role of a myth buster. He accepted challenges from different people to prove that there is no such thing as paranormal events. As the challenges got harder and darker, he started to meet some genuine paranormal creatures, and he eventually forced to believe in their existence.
After 80 books, Refaat met his demise at the hands of Lucifer Morningstar himself, but he managed to stop Lucifer from obtaining the Book of The Dead that he sought for thousands of years.
Along with the Paranormal Series and two other series, he wrote articles of political and social value. He proposed solutions to some deep-rooted problems in Egyptian society, promoted acceptance and tolerance, and fought against corruption and social decline.
His dystopian novel, Utopia, received international recognition and was translated to several languages. Many people in Egypt nowadays quote paragraphs of the novel that was written in 2010 and compare it to the actual daily life in Egyptian society, where the rich are getting richer, while the poor are getting crushed.
Tawfiq is considered by thousands of his readers and lovers to be the Godfather of the 80s generation in Egypt. I personally believe that his words were one of the factors that inspired the 2011 failed revolution that sought to overthrow the military rule in Egypt and establish a democracy.
How he did it
Tawfiq wrote a book every 2 months for almost 25 years. He never failed to meet his promise to deliver the next exciting story on time. It was incredible how he managed to keep his timeline so precise and accurate. We asked him about that, during one of his meetings with us aspiring writers and eager readers, and in answer to our question, he said:
The art of writing is, in essence, the art of sticking your bottom to a chair. You just have to sit down and write everyday. No excuses.
I found the quote to be fascinating but disturbing at the same time, because I always thought that writing, as an art, was based on inspiration only.
"You do not manufacture your story", I used to think, "No. You only write when you have the urge, and when you feel like it". Tawfiq, on that day, told me that I was wrong to think that.
My Godfather, with that simple quote that he embodied so perfectly during his writing career, explained that to be a successful writer, you need to have perseverance and the will to actually do the work.
More examples: Martin and King
I recently came upon a video of G.R.R. Martin and Stephen King talking about their careers. In the video, Martin asks King how he writes so many books, and King simply says, "I write six pages a day, every day."
Martin then asks King if he ever suffers from writer's block, "Don't you get days when you question if you have any talent at all?", and King does not even understand the question. His answer is, "No. I mean, life happens. Sometimes I have to go to the doctor or visit a shop."
That shows there is a big difference between being incredibly talented as a writer and being a productive writer. Although both are very successful writers, and I dare say they are two of the best out there, we can see that King is much more productive.
They both started publishing at around the same time in the early 70s, King has 61 novels, five non-fiction books, and around 200 short stories published till this day. Martin on the other hand has about 53 titles under his name, more than half of them are novellas and short stories.
Final thoughts
It is never enough to have a great idea or be really talented with language. To be a successful writer, you have to be willing to put in the effort and do the work. You need to grind if you have to. Inspiration will not be there every day, but your will to work has to be there no matter what. No excuses.
how to
About the author
Welcome to my profile.
Here, I write a bit of fiction, psychology, and other things that interest me. If you like what you read, please tip. It helps to keep me going as a writer.
P.S. Some content is just here for Vocal challenges.
Reader insights
Be the first to share your insights about this piece.
Add your insights