Take Your Ideas for Blog Posts to the Next Level with This 10 Minute Technique
Everyone gets writer's block at some point!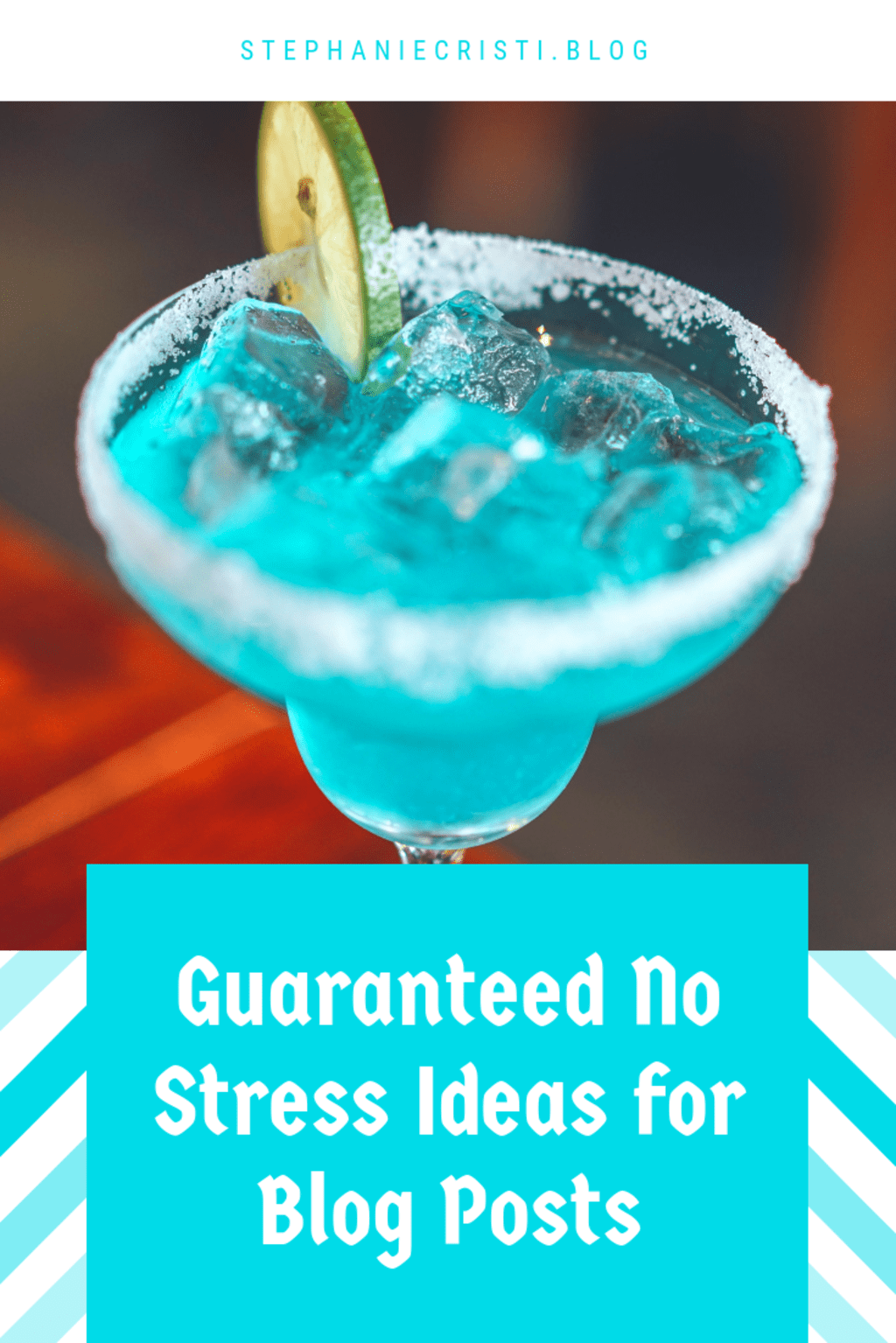 Do you struggle with ideas for blog posts?
I know I do sometimes!
Some days the titles and topics come pouring in faster than I can even write them down and I create 10+ drafts on my Evernote account.
Other days, I can't bring myself to come up with a single valuable blog post or write up a single paragraph of copy!
The main thing I do to keep myself in the habit of creating content for you all is to maintain a running list of tentative blog post titles to choose from when I do get to sit down and write.
On days I'm feeling inspired, I'll write down any ideas for blog posts I come up with and notes on what I'd like to include in that post, so I can come back and flush out the idea later.
Even if I come back to it later and decide it's not something I want to write about, at least I'm actively working on creating a habit of writing down every idea that comes to mind.
But how do I come up with those ideas for blog posts in the first place? I use a combination of different media types within the same general topic.
Content Format Types
Some types of content format you can use are:
photo gallery
timeline
video post
audio post
list
quiz
how-to
handwritten blog post
a poll
an announcement
a long-form report
behind-the-scenes photo series
an open letter
review a product or service
unboxing of a product
workflow walk-through
As a blogger, you can create any type of content you and your audience would enjoy, it doesn't always have to be a 300+ word written piece.
Topic Ideas for Blog Posts

Now that you have all those ideas for content structures, how about some topic ideas?
yoga
meditation
sleep
workspace
photography
pets
haircuts
the beach
math
A type of food
hair
SEO
blog traffic
skin
nails
books
study tips
hiking
camera
TV shows
cooking
art
college
a city or town
a country
a season
teaching
having children
breastfeeding
potty training
air travel
blogging
knitting
road trips
learning techniques
rock climbing
Just think about how much content you could create if you take each topic idea and respond to it using multiple different formats!
Let's Mix Things Up!

Let's take yoga, for example. You can:
create a photo gallery of different yoga poses
create a timeline of the history of yoga
post a video of your favorite yoga class (or create your own yoga video!)
create an audio recording of your favorite yoga class (or create your own yoga audiotape)
list your favorite yoga mats or yoga clothing brands (two separate posts)
write out a list of the top benefits of yoga
list the best poses for sleep/energy/flexibility (this could be 3 completely separate posts)
create a quiz for readers to find out their ideal yoga pose
write up a how-to article on incorporating yoga into your daily schedule
write up a how-to article on keeping your hair healthy despite the sweat, hair bands, and hair ties
how-to be safe while practicing yoga (stretching, keeping hydrated etc)
write up a handwritten letter to yourself back before you started yoga encouraging you to begin practicing it
create a poll on how many of your readers practice yoga, why they started it, what benefits they get from it
publish an announcement that you're releasing a yoga ebook
draft a long form report on the physical and mental aspects of yoga
shoot a behind-the-scenes photo series of your yoga space
write an open letter to people that talk negatively of yoga
review a yoga mat or yoga clothing line
video or photograph an unboxing of your latest yoga mat or outfit
write up a workflow walk-through from your pre-workout meal and choosing your yoga outfit for the day (if it is impacted by the routine you choose) to warming up, completing the routine and cooling down afterward
And just like that, we have 23 new ideas for blog posts from a single topic!
Now don't forget that a blogger's work doesn't stop there! Be sure to check out this blog post on increasing traffic to your blog. Let's get you some traffic for all the hard work you just put in!
TL;DR
By mixing and matching different content formats with each topic you choose to write about, you can come up with hundreds of ideas for blog posts in just a few minutes each day.