Social Media in Healthcare: Prioritizing What Healthcare Consumers Need
With 81% of patients prioritizing online reviews while searching for their potential healthcare provider, online patient reviews play a crucial role in the healthcare segment.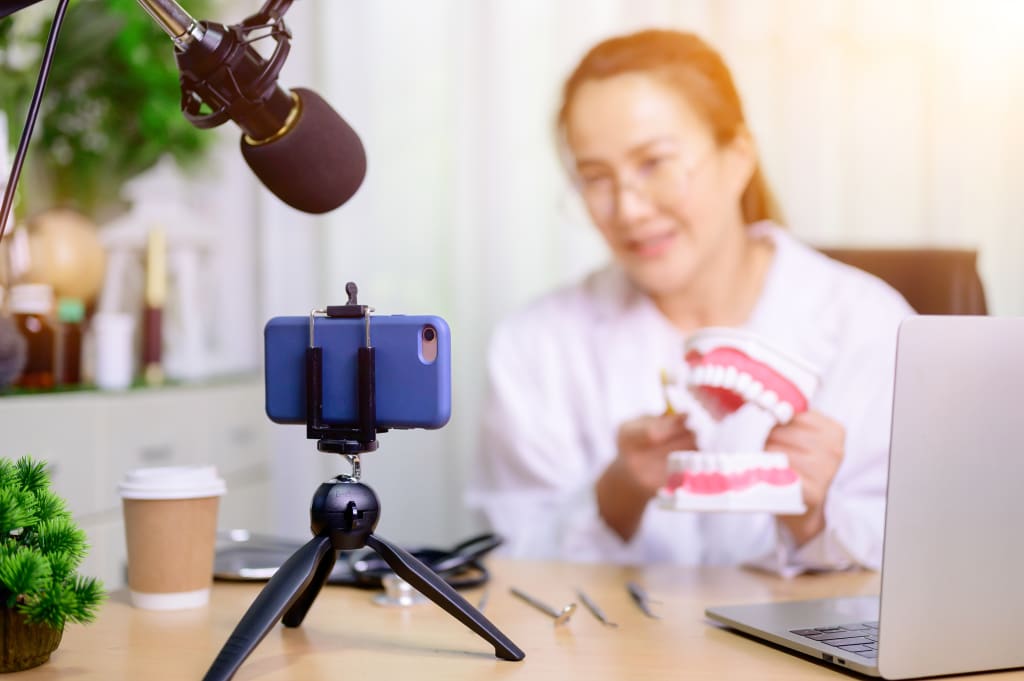 Today, social media is rapidly affecting people's daily lives and expectations. Social networking platforms such as YouTube, Facebook, and Twitter have intensely altered the landscape of communication in recent years.
According to a Statista report, Social media users have increased from 0.97 billion in 2010 to 3.6 billion in 2020 and are expected to exceed 4.4 billion by 2025.
So, when you combine social media with healthcare, it becomes a powerful combination. Social media has evolved into a significant source of health and knowledge. Patients are turning to social media platforms like Facebook and Twitter for instant help during emergencies. However, sometimes social media can also be a source of misinformation for both patients and providers.
For example, 76 percent of people in a survey indicated they learned about COVID-19 via social media "at least a bit." However, 63.6 percent stated they were unlikely to consult a health expert about the information they received on social media.
Also, social media platforms provide healthcare information not only in written form but also in more easily accessible formats such as photos and videos. Through social media, patients have the luxury of evaluating their doctor reviews and ratings, health products, and medications. Social connections on social media provide patients with the knowledge and emotional support to cope with their illness. Hence, let's find out which social media platforms are most used by the patients.
Social Media Platforms Most Used by the Patients
According to a research conducted in 2019 using PubMed, Google Scholar, and J-store as sources, it was found that Facebook is the most used social media platform for healthcare-related interactions, followed by YouTube and Twitter.
On Facebook, patients follow health-related pages and participate in various healthcare groups and interact with other patients and doctors. Whereas YouTube videos have assisted patients in learning about medical procedures, and thanks to Twitter that people are no longer passive consumers of health information.
Other general-purpose social networks utilized by patients include LinkedIn, Foursquare, Hyves, WhatsApp, Wikipedia, Instagram, Yahoo! Answers, and Snapchat. Patients also frequent particular social media review sites like PatientsLikeMe, Netwellness, Inspire.com, MD Talks.com, and online forums such as Blueboard.anu.edu.au.
How Patients Choose a Healthcare Provider Through Social Media?
With 81% of patients prioritizing online reviews while searching for their potential healthcare provider, online patient reviews play a crucial role in the healthcare segment.
PatientBond Consumer Diagnostic Survey (2018) classified - potential patients into segments based on their lifestyle, motivation, and values. This segmentation can help healthcare providers understand how to approach patients from different backgrounds.
As per the survey, Self-achievers and Willful Endurers were the most likely to research a primary care physician using social media rankings or patient evaluations. On the other hand, Priority Jugglers and Direction Takers were statistically more prone to disregard online patient reviews.
Also, among all people aged 18 and up, those between the ages of 25 and 34 were the most inclined to rely on this data. People aged 65 and over were significantly more prone to ignore or disregard online doctor reviews and ratings.
However, just because you predominantly handle elderly patients does not imply that internet reviews are irrelevant to you. Some of those older patients may have children or younger caregivers who are assisting them in finding healthcare professionals. Younger generations are significantly more prone to seek out and consider internet evaluations.
So start using internet reviews and rankings as part of your patient acquisition campaign.
Remaining compliant
One of the major issues of social media in healthcare is that healthcare social media accounts are subject to tight restrictions and regulations. HIPAA compliance is important, but you must also meet FDA advertising guidelines.
Some major HIPAA guidelines include:
Create precise regulations for social media use and ensure that all workers understand how HIPAA applies to social media sites.
As part of HIPAA training, all employees are trained on permissible social media use, and yearly refresher training sessions are held.
To promote comprehension, give employees examples of what is and is not appropriate.
Communicate the potential consequences of social media HIPAA breaches, including termination, license loss, and criminal fines.
Ensure that every new social media usage is approved by your compliance department.
Annually review and update your social media policy.
For more detailed guidelines, please go through the HIPPA journal on social media.
About the Creator
A serial entrepreneur who started helping her husband succeeds in his entrepreneurial journey and now runs her own business. www.scoredoc.com
Reader insights
Be the first to share your insights about this piece.
Add your insights