Small Town Model in a Big City
The Transition x Jasmine Mason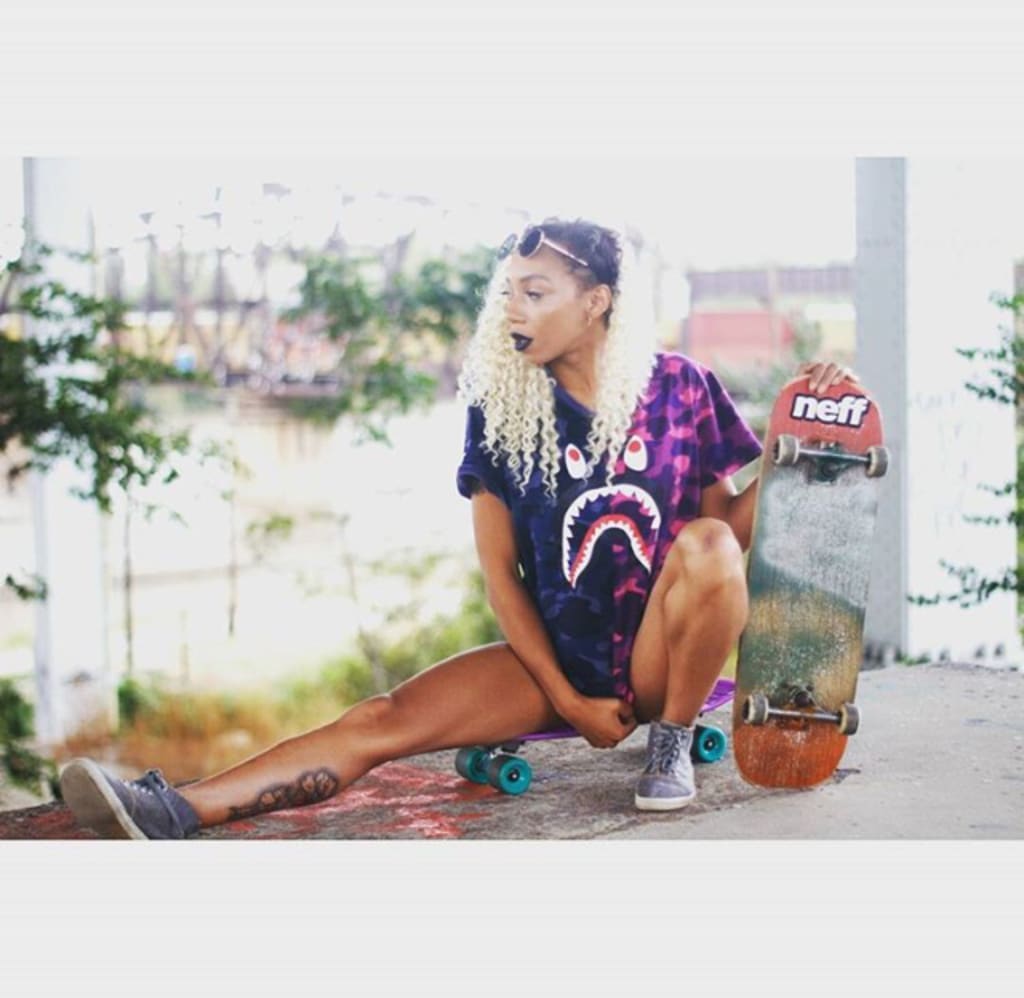 I never thought I would've had the opportunity to model as a teen. As a teenage girl, I was obsessed with Tyra Banks' America's Next Top Model. I was always fantasizing about getting paid to wear such luxurious art pieces in exotic locations I can't even pronounce. Part of the reason why I never thought I was good enough to be a model, came from the opinions of other people. In elementary school, I grew up in the inner city school district. Girls would often tease me for my "proper accent" and my skin eczema. I even remember a boy tried to beat me up on the playground. It got so bad to the point where my mom had to take me out of the district. I spent a year going to school in Kansas. I had never felt so out of place before.
Going to school in Kansas was a huge culture shock for me. I came from the hood where they made me feel as if I wasn't black enough, to a part of town where black people are rarely seen. A year later I was about to start fifth grade, and we ended up in Lees Summit, Missouri where I ended up graduating high school.
Naomi Campbell
I got into modeling by the time I was a freshman in high school. I got my first camera by the time I was 15 and started experimenting with different editing techniques, posing, lighting, and video. I eventually landed my first gig modeling for a makeup artist Taylor Terrmatte. We weren't best friends or anything but she was a really good first business partner to start with. We both went to the same high school and we both had an eye for art.
Eventually, I started working with more Kansas City photographers and people began to notice me for my work. The photographers I worked with so far have been very good to me and have helped me build my resume. So far I have worked with Keyonna Renae, Dj Vince, Tyler Mac, La Amistad Cz-ur, and Lacey Whitmer.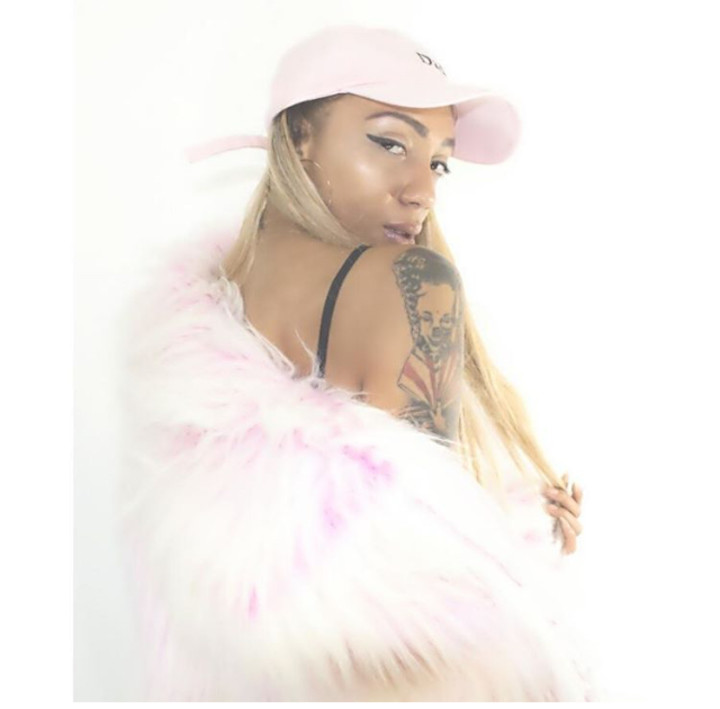 Trying to be a model in a small town has its challenges. You rarely get paid for the work you do, and there are not too many opportunities to gain exposure. We have Kansas City Fashion week every year as well as local photographers but that's pretty much it. You have to dig deep and pay a lot of money for agencies to represent you.
I moved to Houston after living in Los Angeles for a few months. It was a huge transition—at times it feels uncomfortable and overwhelming. I have only been here for a year now and this place is starting to feel a little more like home.
I got into the nightlife industry after a few months and I started working for the Team Massiv promotion group. I worked at Club Millennium under Team Massiv as a model and bottle girl. Some promotion groups call us waitresses. My job consisted of selling bottles of liquor, sections, serving cocktails, promoting the club by posting on social media and through other ways of networking, and of course making sure our guests have a good time. When my first day came, I was very nervous and didn't know what to expect. My night started at 8 PM. People didn't start showing up to the club until 11 PM. That's when the night really started. I had so much fun serving drinks, bringing out bottles with my girls, and getting the club jumping. It was our job to be the life of the party. I went home after pay out around 2:30 AM. I was so tired and worn out when I got home. I slept until 12 PM the next day and did it all over again.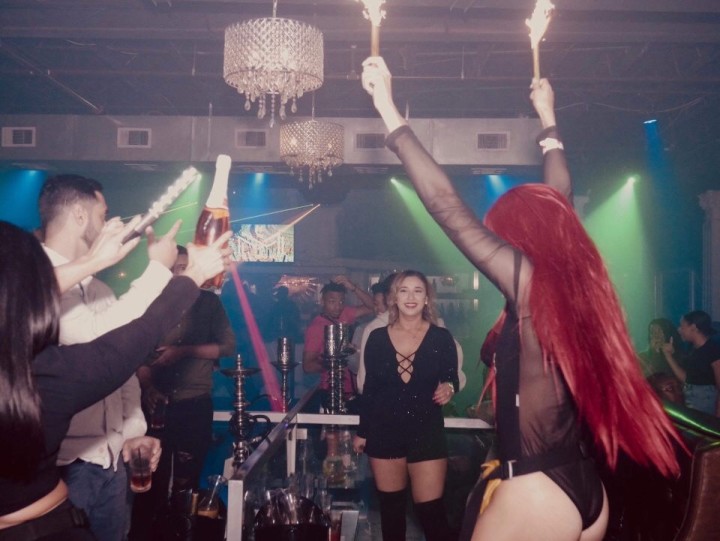 The main thing I didn't like about working in the nightlife industry was the type of attention I was getting. You start to tune it out after a while, but unfortunately, a lot of men will try to take advantage of you. Sometimes people are really disrespectful and don't tip. It just depends on your work ethic and what club you work for. I didn't like the stereotypes people had either. My boyfriend at the time had issues with me working around other males in the clubs. I put my relationship at risk to be honest with you, but I needed to work. You definitely have to have a strong mind and be able to multitask. You have to know how to put up with certain people and their requests. The promotion group I worked for was great but I felt like I could've made more money with other promotion groups. I didn't get paid the first time I worked, and I wasn't properly trained. I didn't know what I was doing, to be honest with you. However many sections or bottles we sold, determined how much we got paid. We were allowed to keep the section deposit and tips. The club keeps the rest. Some bottle girls don't get paid hourly like waitresses and some do.
I also had the opportunity to work with the Diblasi Agency. My first event I did with this agency was a private lingerie party for the Houston rappers Slim Thug, Poone, RayFace and Mr. 713 Films. I didn't like the idea of walking around the club in underwear but it was only for a short amount of time. After the private party, I was invited to be in a music video for Poone. That was probably the best part of the night. I got a lot of exposure and experience all in one night. I had the opportunity to meet a lot of fun girls and work with cool people.
Like and Subscribe on Youtube
So far in Houston, I have worked with Visionz Media and Cooking With a Twist, Dezine Rave, Diblasi Agency, and Team Massiv promotions. Ever since my first collaboration, I have enjoyed my time in front of the camera. I feel like a whole other person when I'm shooting sometimes. At times it can be uncomfortable. Sometimes the attention is too much. You just have to know yourself. Figure the type of attention you want and the type of crowd you want to cater to. Eventually, you will feel more comfortable, the more photoshoots you book.