Small Businesses Can Make a Huge Impact Online
Take advantage of these current trends with a website, social media, and a mobile shop.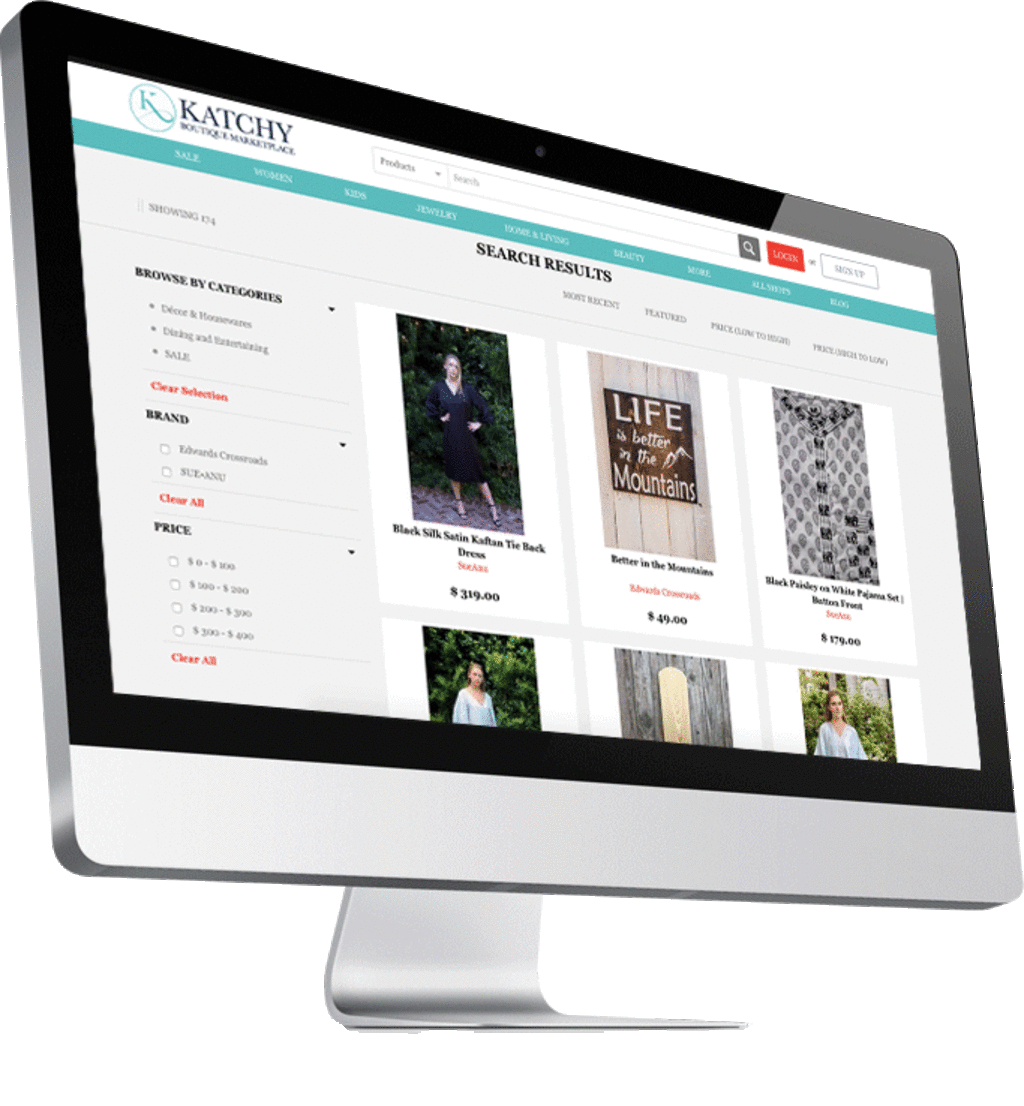 Small businesses succeed when they develop relationships with their customers, and they can take advantage of the fact that 80 percent of customers choose to connect themselves with brands on Facebook. However, to make a huge impact, it takes more than just a presence on social media sites to build their brands. It is vital that small businesses connect with potential customers and clients on a personal level to compete with the larger companies. The problem is, small business owners have more responsibilities because their business activities are not broken up among a board of directors or through a management team. They must use their time wisely to have an online presence and they need to keep things simple in order to not hurt their business.
Online Presence: Websites and Social Media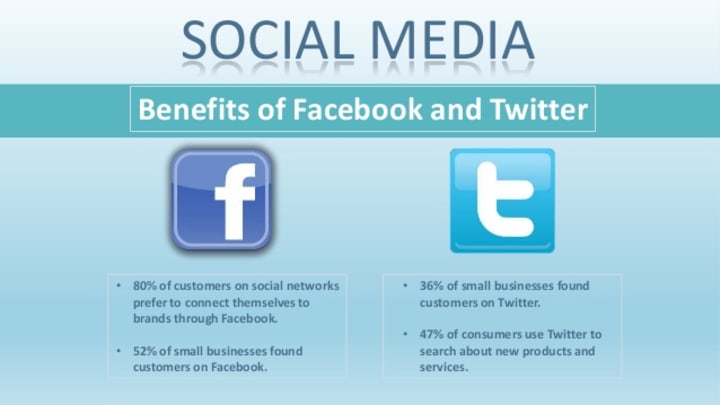 The demand for businesses with an online presence is increasing as consumers not only search for businesses online, they also shop online. Social media can be used for more than promoting and marketing. It also provides a platform for businesses to communicate with customers and clients. Develop strategies to commit to social media which align with business goals and link it with an official business website which displays contact information. For small businesses, it is best to stick with one social media network and dedicate the time to it in order to discover valuable information about the audience and create content to meet their demands.
Create informative blogs in batches to post over a period of time and share them on social media sites to help drive traffic back to the website with an online store and live chat for customer service. Small businesses need more than a few posts to establish a connection with potential customers. Owners must use the information they learn about their target audience to generate content they will find interesting. Include information on how the small business started; the passion behind the brand allows the audience to develop a more personal connection to the brand. If the content is rich in keywords, it drives traffic to websites through search engine optimization (SEO) by displaying the best websites at the top of results.
Digital Marketing: Search Engine Optimization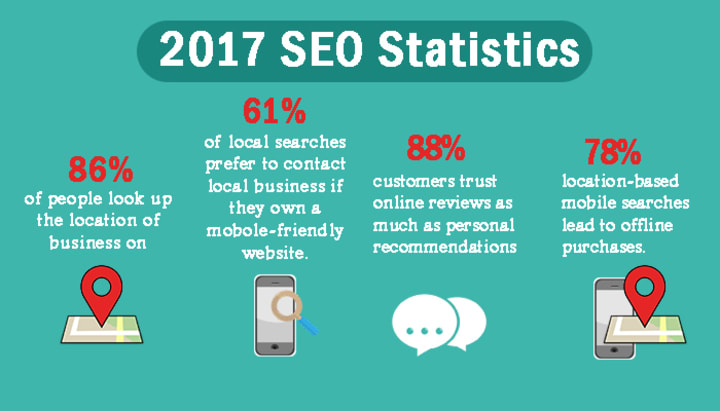 Search engines use keywords to locate information on the internet and strategies developed based on the keywords used to search for products or services offered by the business allows the search engine to find that website. Search engines are designed to use keywords to find and display the best website at the top of results, and small businesses can take advantage of this by using long-tail keywords and SEO copywriting. Long-tail keywords are longer than three words compared to short-tail keywords, which are no more than three words, and they are more specific to the content, products, or services.
Elements of SEO copywriting
Title providing clear description
Meta-description providing important secondary information
Content meaningful to what people search for
Keyword frequency throughout content
Page links to relevant information
Research to identify quality keywords and create audience-focused content with relevant links to websites and social media. Keyword frequency is the number of times keywords are used through the content and should be included in the title and meta-description. Links provided should lead to further information the person may find useful and helps the business's credibility. Use the information about customers to generate audience-focused content and use it as more than advertising by making it part storytelling to build a connection with the audience.
E-commerce: Mobile and Online Shops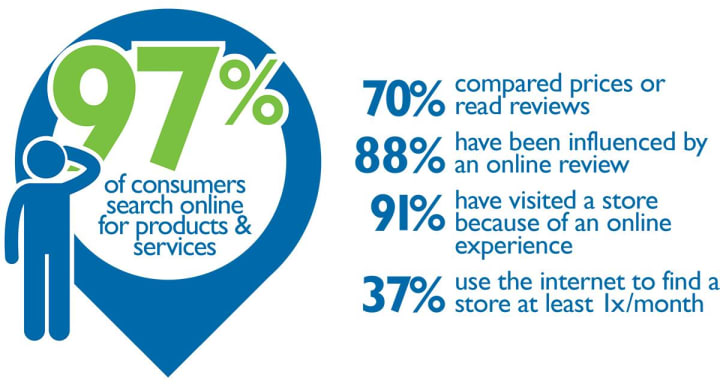 Over two billion mobile users will make a transaction from their mobile device, and they tend to spend twice as much. While the percent of online shopping on PCs is higher, it has been decreasing as mobile shopping is increasing. Creating a mobile-friendly shop with a clear layout and easy navigation will help small businesses take advantage of this new trend. Design the home page like a table of contents of links to products, and provide a way to get back to the home page on every page for easy navigation. Integrate a service that stores customer's payment information to make mobile checkouts private and link the mobile shop to the desktop shop.
Even for small businesses who offer services, there are other mobile resources they can benefit from. When it comes to looking for local information, 95 percent search on mobile devices for the purpose of calling or visiting. Using a mapping service which provides directions, contact information, and a link to desktop website allows even the smallest businesses to increase traffic to websites and physical stores. Connect to location-based networking sites and offer rewards for customers who check-in, allowing their friends to see where they are.

Things to Remember

In conclusion, there are some things to remember about developing an online presence. Connect social media, mobile shops, mapping services, and location-based networks to the business's desktop site where all the main information is and offer a live chat to answer any questions. Create blogs in batches according to SEO copywriting, which are audience focused with a personal touch and share it on a social media site. Small business owners should concentrate on one social media site in order to dedicate the necessary time to build relationships. Whether the business is a retail or service provider, they can make a huge impact with customers through an online presence.