Shortly After Getting Disqualified, Erica Starts An Expensive New Business (7 New Photos).
After disqualification, what next?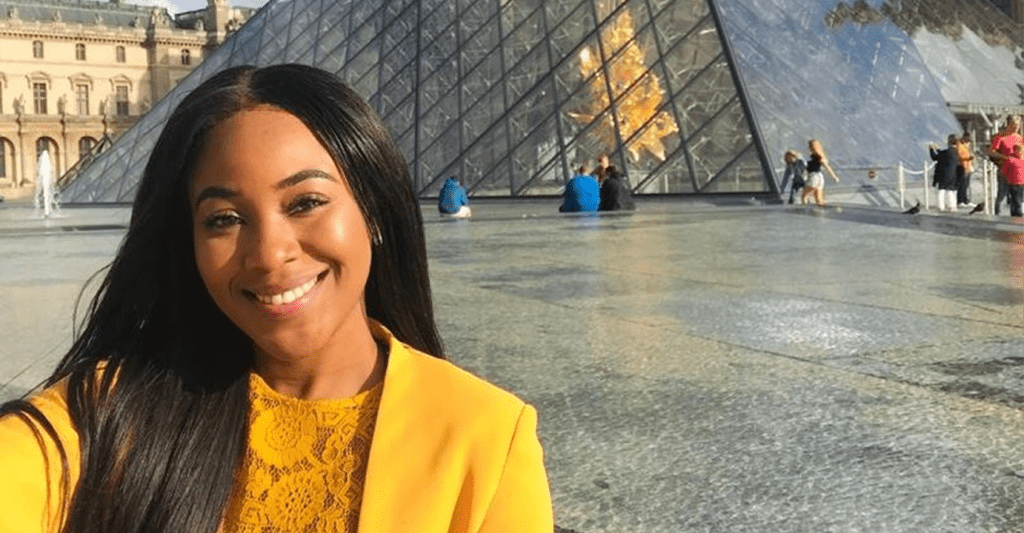 After disqualification, what next?
When actress and model Erica Nlewedim entered the Big Brother Naija 2020 house, she did so with the intention of winning the huge N85 million naira prize.
But an unexpected outburst and rain of insults that she threw on fellow housemate, Laycon unfortunately gave Erica her final strike in the Big Brother house causing her to be disqualified from the reality TV program.
In the history of the show, Erica isn't the first housemate to be disqualified. Fan favorite and one of the most successful people to come out of the show, Tacha, was last year too disqualified from the show. In the past, people like Khloe and K Brule who were also well-liked on the show were disqualified.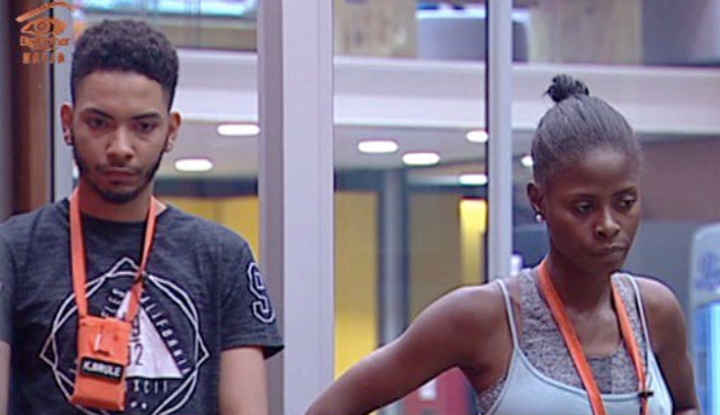 The question then becomes: since the prize money is no longer an option, what does one do when one becomes disqualified from one of the biggest shows in Nigeria?
Well, if you're Erica, then this is what you and your team do IMMEDIATELY!
**Before you read any further, please make sure to like and follow my Facebook page so you don't miss out on any new and interesting lists, articles, and stories that I post every single day. I have a really fun page. If you like my page, you will have fun too. So what's stopping you? Like my page and let's have fun together!
Immediately following Erica's disqualification, she and her team did 2 THINGS!
The First Thing:
First, they infamously started a GoFundMe page for the reality star.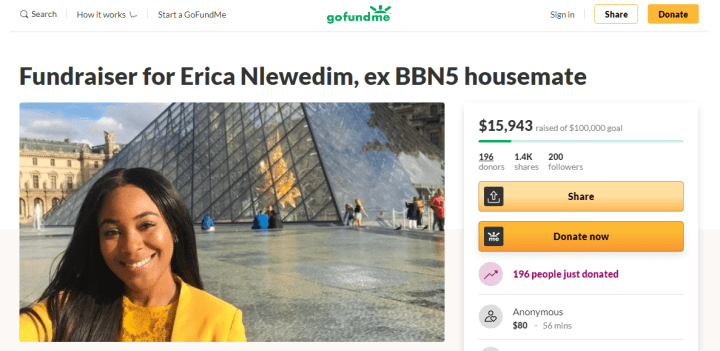 The GoFundMe page has a goal of $100,000 and at the time of writing this post, it has already gotten 196 donors, 200 followers and has raised over 15,943 U.S. DOLLARS. You read that right, not Naira, but DOLLARS.
Some people have donated up to $2,000 at one go for Erica: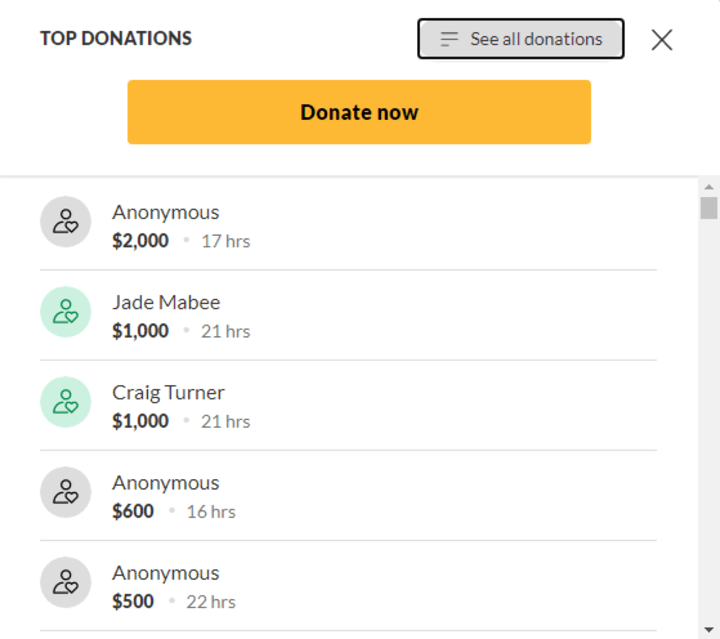 In the comments section, people also gave their reasons for donating to her GoFundMe page saying: "I love her", "I stan Erica", and "Erica deserves better".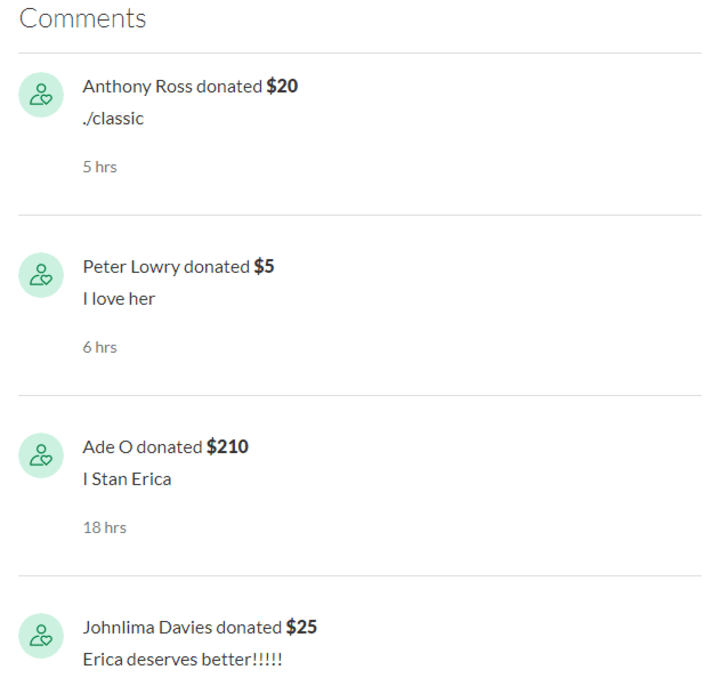 The public response to this GoFundMe page hasn't been so great with people like Reno Omikiri coming out to speak against the GoFundMe page.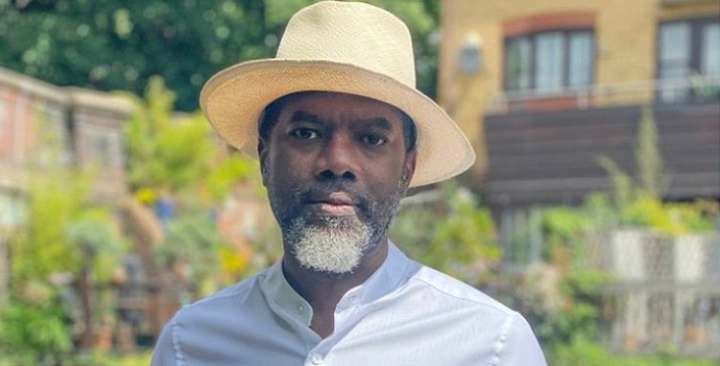 On the issue of the GoFundMe page, Reno Omikiri said:
In 5 hours, Nigerians raised $15,000 for #BBNaija's Erica. In 5 days, the same Nigerians have not been able to raise any resistance to General Buhari's increase of fuel and electricity costs. If you talk, some Nigerians will say come and lead the protest. Who led them to raise a record breaking $15,000 in 5 hours? We can act spontaneously for irrelevancies, but we are looking for others to act for us on relevant things! Nigeria deserves General Buhari!
This did not stop the donations from coming in though.
The Second Thing:
In addition to the GoFundMe page, Erica and her team also immediately created and stocked up on a new clothing and accessories store that caters to Erica's fans.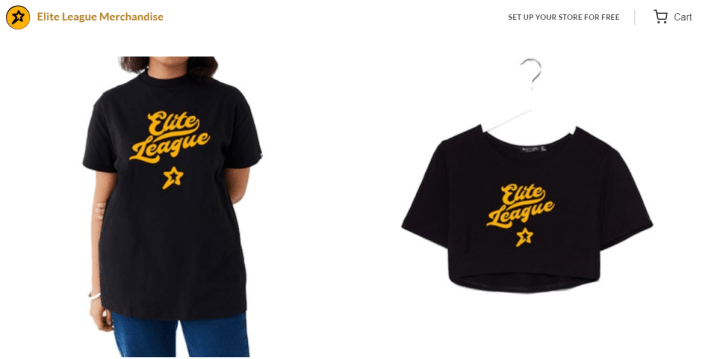 The store called Elite League Merchandise has clothing retailing for as high as N15,000 a piece.

And do you want to know the more shocking part? The store already SOLD OUT and has had to be restocked because people just cannot get enough!
When I tell you that the whole Big Brother fad and the passion of the fandom is still something that surprises and overwhelms me. People love this show and the housemates who get on have a really opportunity to really get a WHOLE LOT OF MONEY even if they don't end up winning.
If one person and her team is expert at doing this, it is Erica!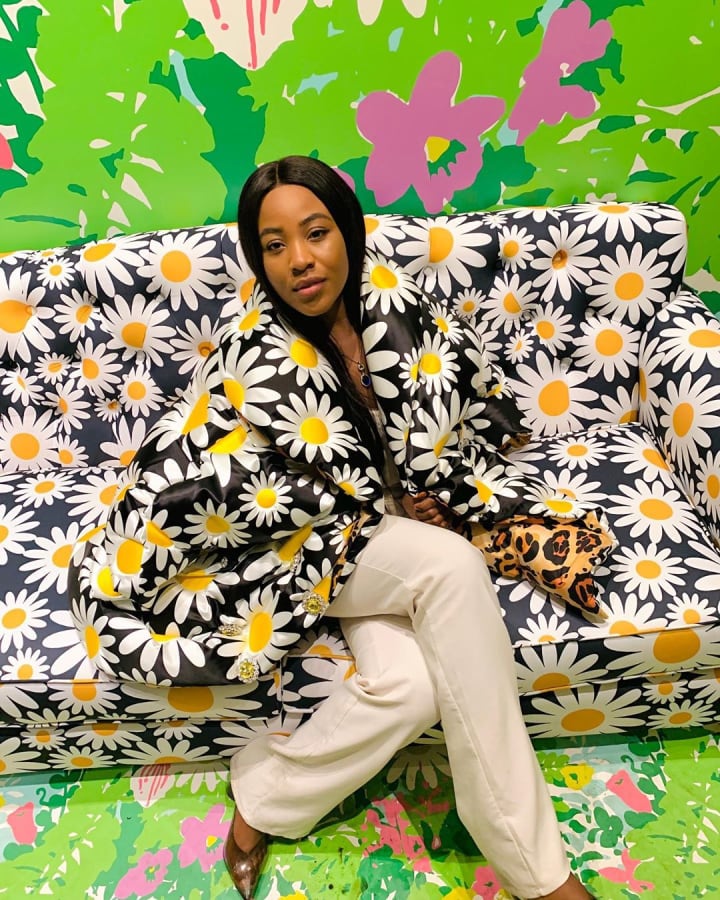 That's All.
**Don't forget to like my page:
I'm sure you've loved reading this piece. To make sure you keep having fun and don't miss out on any fun in the future, be sure to like and follow my Facebook page above. It's a really fun page and you're really going to love it. So what's stopping you? Like it!
To catch up other content you might have missed, click here.
Until next time, have a wonderful rest of your day!