Reopening is a Mirage
We're right to be worried, but we're also right to be optimistic.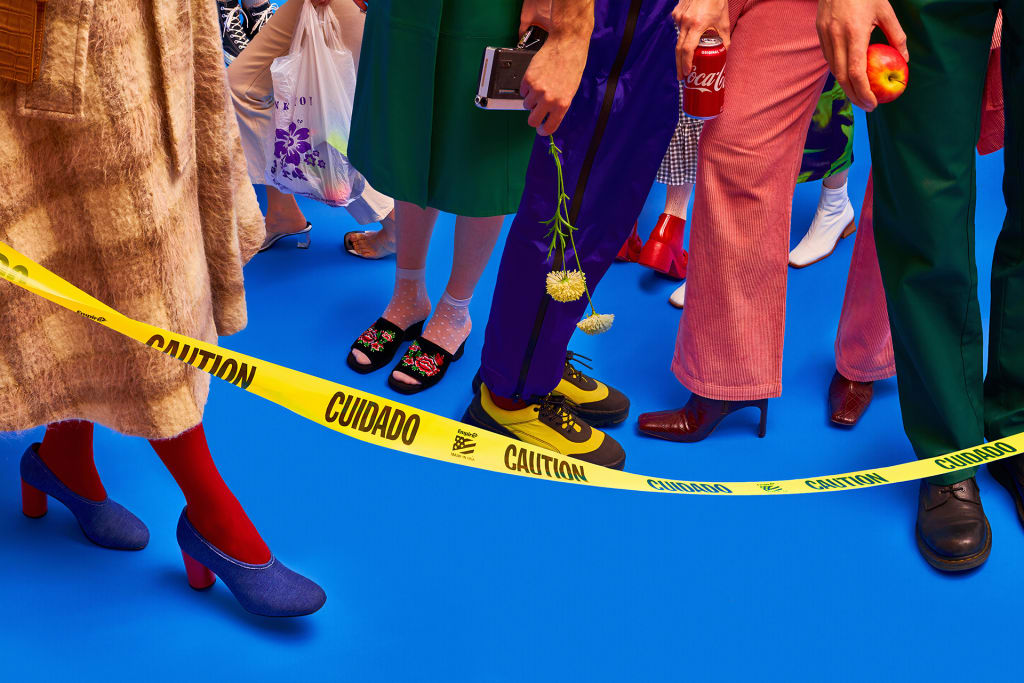 I was listening to an interview of Real Vision CEO Raoul Pal, in which he was asked for some macro perspective on the world economic scene. While he was far from confident that fiscal and monetary policy can "paper over the cracks" in our economic foundation, Mr. Pal was emphatic that, for all the focus on lifting restrictions and bouncing back to business as usual, "reopening is a mirage." Sure, he says, consumption will return to some degree, but not at all to the degree that people and markets seem to be expecting. The continuous media driven cycles by political parties and scores of other special interest groups have constructed this so-called mirage of "reopening," in a desert where our nation's leaders are wandering aimlessly. Prepare not for a reopening of the American culture, but rather a reimagining of the American society and, by extension, the American dream. The new American Dream will be found online in democratized digital environments from platforms like Vimeo, Spotify, and Vocal.
American dream - the ideal by which equality of opportunity is available to any American, allowing the highest aspirations and goals to be achieved.
I expect that Trump will lean heavily on this 'reopen America' mirage in his campaign rhetoric. Perhaps ROA - Reopen America will become the new MAGA - Make America Great Again. Given how that worked out after 3 ½ years of mismanagement, I am disappointed to see how many people think the monumental effort of reimagining our economy can be distilled down into a catch phrase as trite as 'open up America.'
Nail salons, bowling alleys, and tattoo parlors don't drive the economy, nor does lounging on a beach collecting regular checks from a government endlessly printing money. It belies a failure to understand the interconnectivity that is the global economy, ignores the threat of trade wars and overlooks the dangers of regressing to a nationalized economic model, let alone a litany of damaging economic byproducts, like astronomical unemployment. Math and empirical fact are the measure of success, not slogans and red hats. We will need change in the administration to succeed, less talk about what was and even what will be, and more about what work needs to be done today, tomorrow, and in the future.
The record number of unemployment has triggered a massive decline in demand. Sales and profits for most businesses have fallen off a cliff, forcing companies to lay off more workers and slash investment in R&D. The vicious cycle is feeding on itself. The U.S. economy shrank at a 4.8% annual rate in the January-March quarter, and likely was the end of the longest period of economic expansion on record, one that began as a rebound and accelerated post the last financial bailout during the Great Recession.
But in my opinion, this crisis and the envisioned recovery will probably not play out with the same speed or yield the same outcome as the above 2009 package did. The results from the first quarter of 2020 will have been only a precursor to a far more concerning Q2, with business shutdowns and layoffs striking with a vengeance. As much of the economy is currently paralyzed, the Congressional Budget Office has estimated that economic activity will plunge this quarter at as high as a 30 - 40% annual rate. I needed to read that statistic a few times. The drop of 40% annualized number is nearly unfathomable and, while I am generally an optimist, this sobering statistic brings out the realist in me.
Ray Dalio contextualizes this period of time by calling back to a cyclical pattern that has shaped the world for decades:
These big cycles were comprised of swings between 1) happy and prosperous periods in which wealth is pursued and created productively and those with power work harmoniously to facilitate this and 2) miserable, depressing periods in which there are fights over wealth and power that disrupt harmony and productivity and sometimes lead to revolutions/wars.
One could argue that what we're seeing as a result of the coronavirus pandemic is the closing of a prosperous phase and the onset of a 'miserable and depressing' one (though our actions these next few months will determine how miserable and depressing it will actually get). More to the point, though, is what Dalio says next:
These bad periods were like cleansing storms that got rid of weaknesses and excesses, such as too much debt, and returned the fundamentals to a sounder footing, albeit painfully. They eventually caused adaptations that made the whole stronger, though they typically changed who was on top and the prevailing world order.
Simply put, we're right to be worried, but we're also right to be optimistic that something productive can come out of all the chaos, so long as the right people figure out how to leverage it properly. It's an opportunity for creative destruction and platforms like Vocal that provide needed solutions for creators in an era of uncertainty.
Not By Tech Alone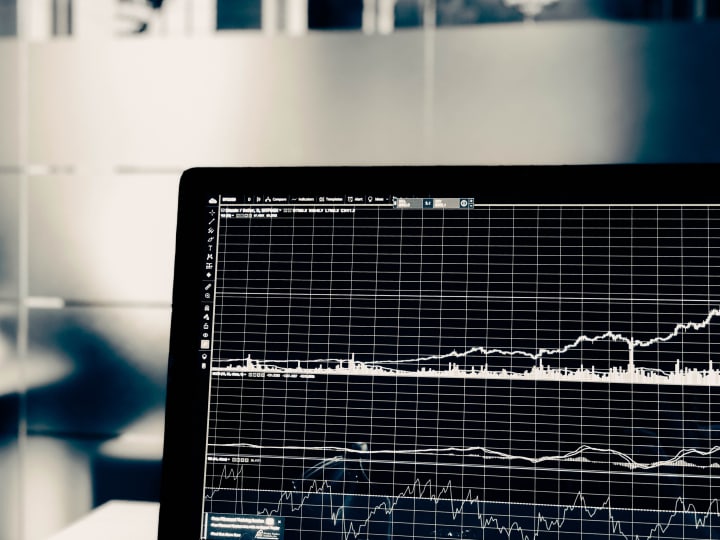 No matter how much fiscal stimulus Congress jams into the system, and I am sure more is coming, business earnings across wide ranges of the economy will be crushed for an extended period. Those who think a strong S&P market index is foretelling need to remember that if you combine the market caps of the FAANGM stocks—Facebook, Amazon, Apple, Netflix, Alphabet (formerly "Google"), and Microsoft—they collectively represent 22.8% of the S&P 500 (actually 505) as of April 24, 2020. Also factor in how, if the index was equal-weight (it is actually a market value weighted index), these six stocks would only collectively represent 1.18% of the S&P's total market cap. A market value weighted index is a type of market index with individual components, or securities, weighted according to their total market capitalization.
Therein lies a conundrum. Did the creators of the S&P index envision a world where a few technology companies with enough data could be truly representative of the capital markets, the success of the American economy and fulfillment of the American dream? The S&P 500 has lost credibility as the leading indicator of that success and, arguably, is now simply one of many, many metrics that must be studied and considered to determine the market's financial strength. The fact that many people have not yet realized this means that the ability of these tech companies to rescue the world is vastly overrated. Companies like the FAANGM group, as well as companies like Vocal, may be able to solve a great number of problems for creators and entrepreneurs alike, but they cannot employ 30 million unemployed Americans.
Unemployment is Unavoidable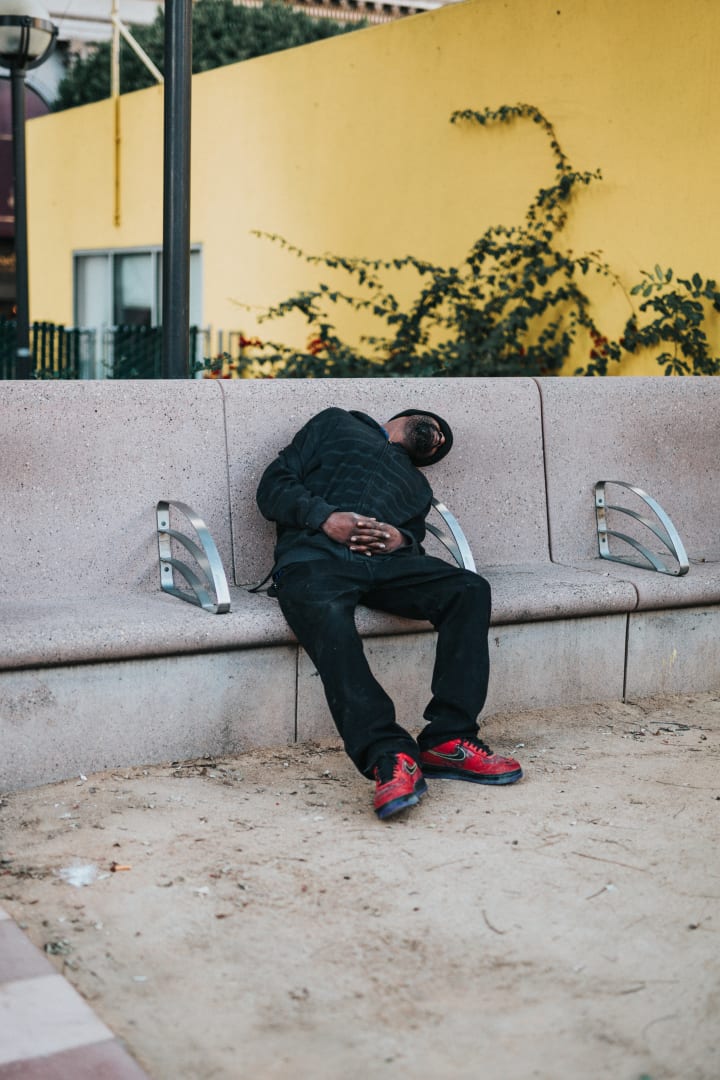 Small businesses employ nearly half of all Americans. If a critical mass of small businesses fail, the unemployment rate will remain elevated and it will take longer for the economy to revive itself. We have probably already nationalized a material percentage of small businesses that will not be able to pivot and will need long term government assistance. New armies of sanitation workers, contact tracing specialists, and first responders will employ hundreds of thousands if not millions of the unemployed over time. Irrespective of the private status of the companies operating in this sector, they will be dependent on government contracts for most of their revenue.
From restaurants to movie theaters, from sporting arenas to concert venues, there will be a new level of government regulation from a health and, if the bailouts continue, from a financial standpoint as well. In the Great Recession the government essentially owned the banks. In the post-COVID recession, the governments will similarly partner with every business willing to take their money. As more pockets of the economy struggle under the weight of the pandemic, or rush towards collapse altogether, the calls for nationalization are going to get louder and louder.
What We're Facing
Unsurprisingly, among all of the other ways we have to 'reimagine' how society operates, we can expect to see massive shifts in the way people think about public events like concerts, conferences, festivals, and the like. In a study conducted by sports and events market research firm Performance Research, 44% of respondents indicated that they would attend fewer large public events once the crisis subsides, even after being cleared to do so by the CDC. 47% of respondents reported that the idea of going to a major public event "will scare me for a long time."
Empty Theaters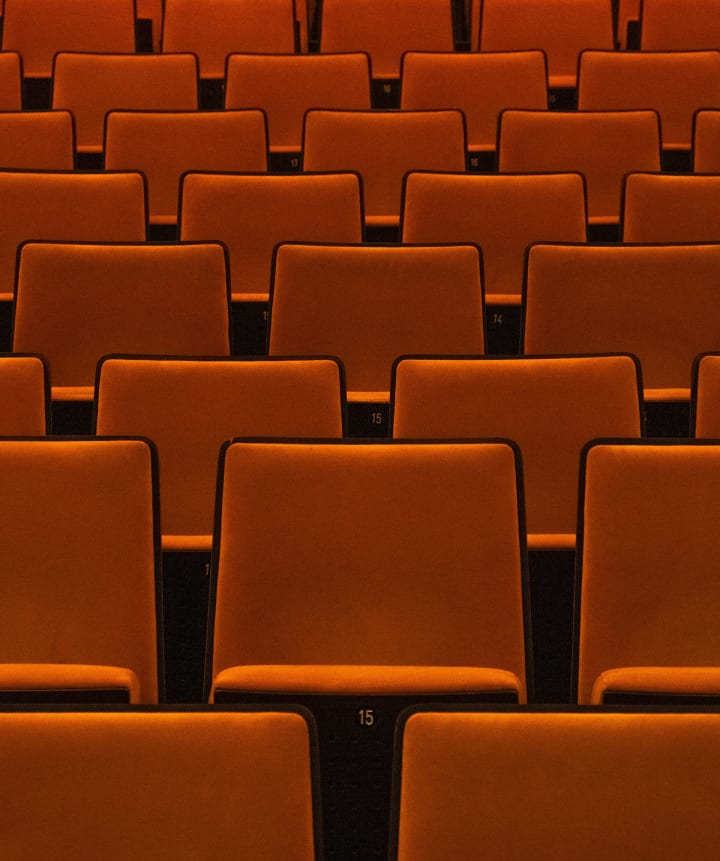 One of the most severely impacted will be the century old movie theatre business. According to the aforementioned study by Performance Research, the outlook for movie theaters is particularly dire, with 49% of the respondents saying it would take "a few months" to "possibly never" for them to feel comfortable entering a theatre, and another 28% saying they will attend movie theaters less often once they're safe. Sadly, the movie-watching experience is never going to be the same. I will always consider myself lucky to have experienced the theaters of the late '70s and early '80s and relish in the memories of sitting alongside dozens of strangers, in a dark room whose floor is littered with loose popcorn and empty candy boxes, for my first few Star Wars releases. In the new era, those days will seem like nostalgic visions from the past.
Nostalgia aside, all of this is probably for the best economically-speaking. Marketing costs have gotten outrageously high these days, as the need for huge theatrical box office has grown, which is itself driven by ever-higher budgets for tentpole and event film releases. Releasing films directly to consumers alleviates many financial pressures and fundamentally alters the marketing landscape for movies.
Sports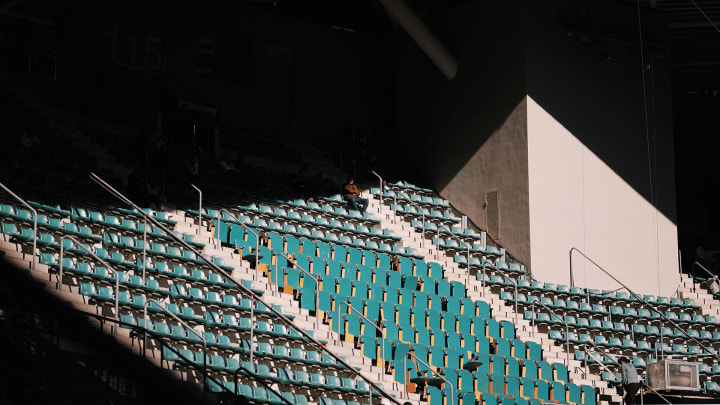 Sports can be summed up as follows: People are staying home without any sports to watch, with no travel to look forward to, and The New York Times has paused the printing of sports and travel sections in its Sunday edition (replacing them instead with an 'At Home' section). We should all be prepared to endure these disruptions at least through the winter. And even then, many of us will be wary to enter sports venues even after the pandemic subsides (a third of the study's respondents indicated as much).
The Future of Main Street is Smart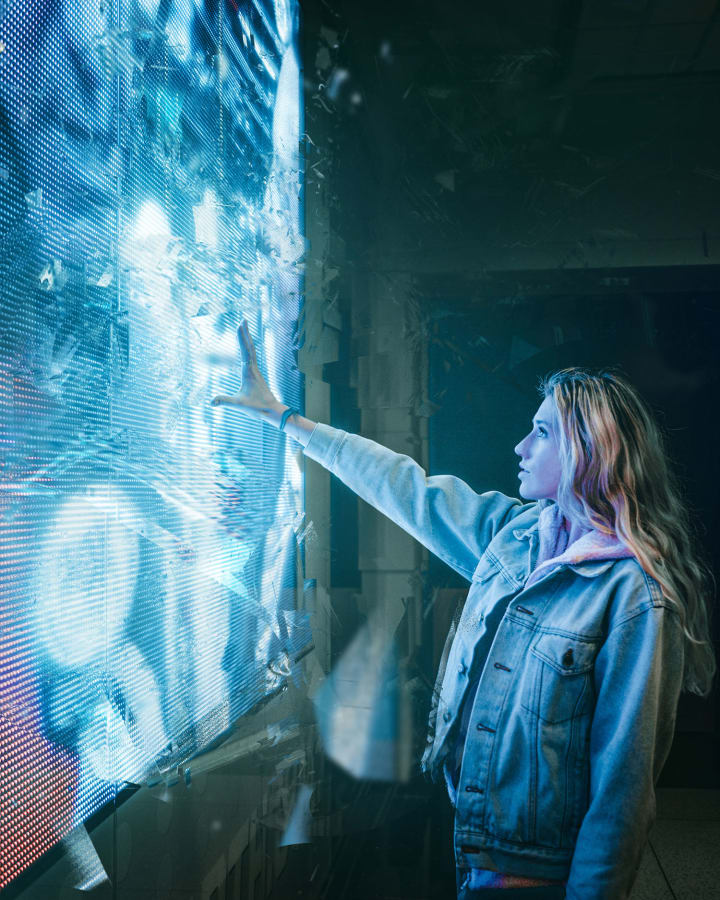 The majority of workforces are built on lower paid staff who might find these new shifts impossible to adapt for the long term. Although many business owners might currently be looking at this as an opportunity to maintain productivity whilst slashing overheads, that might all turn out to be a pipe dream when the realities of post pandemic living take hold. The biggest shift economically is likely to be the reduced need for big office space, especially as companies look to reduce overheads and costs in a new business world, and as the threat of another pandemic prompts a widespread shift toward remote working whether on a total or partial basis.
Companies will want to downsize to smaller offices reserved just for essential face-to-face meetings (though the definition of 'essential' will be subjective). A barrier to this business model will be the likelihood that such a large shift toward remote working will be harmful for employees' productivity and corporate culture. I expect we'll see some interesting solutions proposed to make sure remote workers have adequate space to work from home and remain part of the collective. One possibility is that we'll start seeing industrial spaces include some living space within their complex for their workforce to occupy. This could be in the form of affordable housing funded through the CSR budgets of the company or simply an investment for the business continuity. Think Google-sponsored villages and Amazon communities of tiny homes.
It would not be surprising for the government to set up a major urban extension finance program to decongest the cities. One of the key factors that will help achieve this will be income tax benefits or other government SOPs for business including offices and industries to suburban non-hotspot locations. This will also trigger housing demand in these locations, hit by recession. While all this sounds good in theory, it requires a change of thinking and a change of leadership.
This will lead to decongested city centers, better housing and opportunities for industry to save on expenses. The missions of smart cities and towns are important and a sizable budget should be allocated to it, but it will require the ingenuity of companies in the private sector to fill in the gaps and make possible the lofty vision of a high-tech decentralized urban environment.
Make no mistake, the tech sector has a ways to go before a truly smart city is feasible, practical, and scaleable—just today, Alphabet's Sidewalk Labs announced that it would be abandoning its plan to create a 'smart district' in Toronto, due to financial uncertainty stemming from the pandemic. There are roadblocks to navigate with respect to data privacy, public policy, financing, and technology. And yet, setbacks like the ones Alphabet cited by no means indicates a halting of this vision entirely. The smart cities market is expected to reach almost $464 billion by 2027, fueled by rapid urbanization, aging infrastructure, the adoption of new technology, and the opportunity smart cities present for a more efficient, sustainable, and enjoyable quality of life. Whether it comes first to a major tourist hub or a small community aiming to be more sustainable, smart city solutions will emerge once the right companies partner up with the right region and the right technology vendors.
To that end, we, Jerrick, recently made an investment in audio technology company Comhear, which is well positioned to fill this need. Comhear develops audio technologies with an emphasis in directional sound and are building solutions for this new type of urban environment. Audio technology has the power to vastly improve our public spaces, enabling things like touchless consumer retail transactions, telemedicine visits, restaurants with faster service, and public events that use directional sound and immersive audio technologies to help keep people farther apart when they gather together. Think everything will be curbside pickup and speaking into a box. Comhear specializes in developing technologies that have humans at the center, which will become increasingly important in a post-COVID society.
The exogenous shock is over. The black swan ripple effects are just beginning. I am thankful to our employees, investors, and creditors, who rallied around the company and helped us curtail operational problems by providing liquidity. Going beyond that, many have introduced us to struggling companies who are in serious need of a product like the Vocal technology platform to resuscitate their brands. Others have introduced us to slews of creators, influencers, and entrepreneurs who are in desperate need of expanding their distribution channels. My day is still spent pulling the team, but I have noticed that a great many in our network have started to both push and pull along with us. Together we are growing revenues and the creator base in the face of never-before-experienced headwinds.
There will be a new normal for capitalism that comes to represent two constituents. Those who are in the top half that own stock in companies like Jerrick (OTCQB: JMDA), and those who represent the other 50% who have no investments in the market. Surviving and thriving is a function of a quality product and a network of supportive professionals who can work as a collective to protect the interest of the whole; and with our Vocal platform, we at Jerrick have both.
Vocal Challenges Update
Our Challenges continue to prove to be a valuable outlet for our creators, helping them stay engaged with their community while in isolation, and giving them extra opportunities to fund their creativity.
We recently announced the winners of our Quarantine Playlist Challenge. Congratulations to our winners and to all who participated:
1st Place
2nd Place
3rd Place
We've run a total of 11 Challenges so far, and realized that now more than ever, the power of Vocal Challenges helps our creators harness and share their creativity. We recently introduced Weekly Challenges, exclusive to Vocal+ members, both to support our creators as much as possible right now, and to help sustain Jerrick's business model by increasing the value proposition for Vocal+ subscriptions. As we've always said, we will continue doing anything we can to drive success for creators of all shapes and sizes. This week's Weekly Challenge is the Virtual Postcard Challenge, encouraging creators stuck at home to share their dream digital vacation. Additionally, our investors appreciate the reduced cost of creator acquisition when providing an important resource as Vocal does to the online community.
Our Everyday Heroes Challenge is ongoing through the end of the month. The Challenge (open to the entire Vocal community) was designed to give thanks and recognition to the incredible individuals keeping our world running while the rest of us are safe at home. The Grand Prize winner will receive a $2500 cash prize, and a $2500 donation to either WHO Covid-19 Response, Good360 Covid Recovery, or Crisis Aid International.
Seller's Choice
With the release of our latest e-book focused on strategy adjustments for Amazon sellers, we've seen over 500 potential clients take steps to innovate in this environment. The impact of COVID-19 has sparked an adjustment in strategy and the need to expand outside of a singular channel or marketplace.
Traditional retailers are going digital, Amazon sellers are building their own e-commerce websites, and brands with both an online presence and retail locations are opting for curbside pickup options to decrease delivery cost and delays for customers. With platforms like Shopify's parent company hitting record high prices in the stock market, and now worth nearly 100 billion, the online direct-to-consumer marketplace represents tremendous opportunity for the Jerrick team.
The Seller's Choice team is currently working to implement an in store pickup option for the Campus Colors website; a one-stop-shop for merchandise from more than 200 colleges and universities with one retail location in Highland Park, Illinois as well as a large Amazon presence. The option for curbside pickup will allow local shoppers to place their orders online and pick up their items to show their school pride for their online classes while safely practicing social distancing.
Some of our new clients include:
Voice Express: Manufacturer of the voice recorder that is used in Build-A-Bear toy stores looking to expand into DTC on Amazon within the crafting and DIY niche.
Cooking Gift Set Co: Gift sets centered around cooking together. These kits come prepared with all of the tools and ingredients needed to create exciting dishes and drinks.
For regular updates please follow me on LinkedIn as well as the company's other social pages for regular updates:
Jerrick
LinkedIn: https://www.linkedin.com/company/jerrick-media
Twitter: https://twitter.com/JerrickMedia
Facebook: https://www.facebook.com/JerrickMedia/
Vocal
Instagram: https://www.instagram.com/vocal_creators/
Facebook: https://www.facebook.com/VocalCreators/
Twitter: https://twitter.com/Vocal_Creators
LinkedIn: https://www.linkedin.com/company/vocal
Reader insights
Be the first to share your insights about this piece.
Add your insights