Random tidbits from my past 13 years of being a handyman
This was most definitely an off and on matter however, for clarification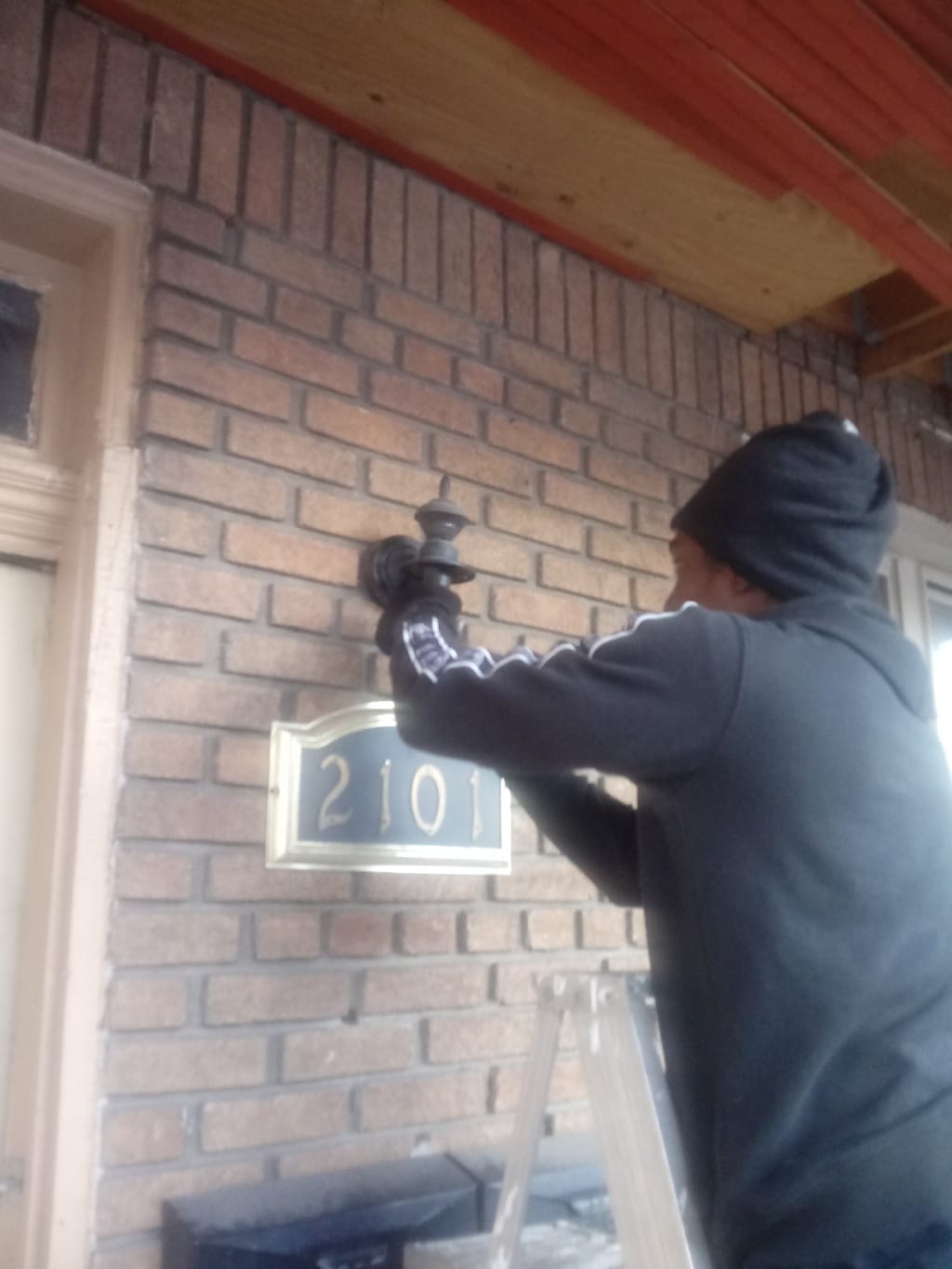 22FEB2019, DC. Photo cred: My old man.
Just a brief caveat before I dive into it: Most of the work that I did as a day laborer was back when and in between the times that my dad and I were with the union. We didn't moonlight at all.
Now that that's cleared up, and as the infamous plumber, Mario, would say, "Here we go!":
1.) My initial gig in the trades was almost exactly 13 years ago; right around the time that I graduated from high school. Of course, getting paid in cash for the very first time led to me making the rookie mistake of splurging on designer clothes and such rather than depositing and/or saving some it.
Don't be like me; seriously. Rule number one of working in general is to pay yourself and/or your God first.
2.) Prior to that, I had only helped my dad install some new outlets in a random house in our hometown of the DMV (DC, MD, VA area). Rule number one of doing electrical work is to make sure that the power is off before attempting to complete any remotely similar tasks.
3.) If you're playing music in a client's house, make sure that it's family friendly. Do not play the explicit version of The Notorious B.I.G.'s "Ten Crack Commandments" off one of his posthumous albums "Life After Death" ('97).
4.) Make sure that you get the meal orders 100% correct or as close to that as possible. I don't recommend bringing back a bacon sandwich when you were given the lunch order of a BLT (bacon, lettuce, tomato, and turkey).
5.) Avoid getting drywall all over your client's keyboard and desk if feasible at all. Even if you have to ask for an old sheet or a tarp or something; go about the situation in a manner that will not disappoint your foreman.
6.) Practice your math skills on your budget; especially if you're an electrician. You don't want to be the guy spouting off wrong numbers on mental math for matters such as measurements and voltages.
7.) Make sure that you remember your foreman's birthday, if he/she is comfortable divulging that particular info. While you're at it, memorize the children and/or grandchildren's too, provided that the foreman has no problem answering the questions.
8.) Don't have your crew believing that you're on the way for whatever reason and you're still under the covers. Not cool; not even a smidge.
9.) If you aren't completely comfortable with a particular task, better to speak up quickly and assertively rather than botch what was supposed to be a "zip, snap, and drop." Occasionally, even rookies catch mistakes that the so-called lifers may miss or what have you.
10.) Speaking of which, if you hire an apprentice eventually, even if it's just for the day, make sure that you can pay him/her right away from the agreed upon terms and/or when the job is complete. Somewhere in the book of Proverbs, a word that literally means "wise sayings", and/or "how to reign", readers are admonished against keeping folks waiting on money that's right there in your pocket.
11.) Jumping back to the tunes for a New York minute—don't be afraid to play a gospel album or two; especially if you're working hard on a SUN morning. Also, might not be a tremendously terrible idea to have a few instrumental playlists or something of the sort for the times that you may be handed the aux cord on the job, and/or to and fro.
12.) If you're doing side deals with a client or two regarding something other than the contract that they hired you for, ensure that you're upfront about the pricing and whatnot; especially if you're still just an apprentice. They ought not have to wait until the 25th hour to get a guesstimate on how much they may have to carve out of another budget and such.
13.) Last, though certainly not least— remember your "Why" when times get tough and you feel like quitting. A single person without children is much less likely to have the willpower of an individual that's married with little ones depending on him/her.
***
Tl;dr- Use your God given common sense and/or at least pretend that your head is more than a hat rack.

Darrius Dickerson
A Grunt that's been stuck in traffic for the past 15+ years, it seems; from DC to SEA & Iraq, to back in The District. I love my Little Monsters more than life itself. Born Day: 4/20.
P.S.- My Drumpf posts were prev. posted w/ diff. pics.
See all posts by Darrius Dickerson →