Productivity-Boosting Apps that Every Entrepreneur Should Look Into
These are the top ten best productivity-boosting apps that every entrepreneur should download and use on the daily to promote organization, motivation, and management.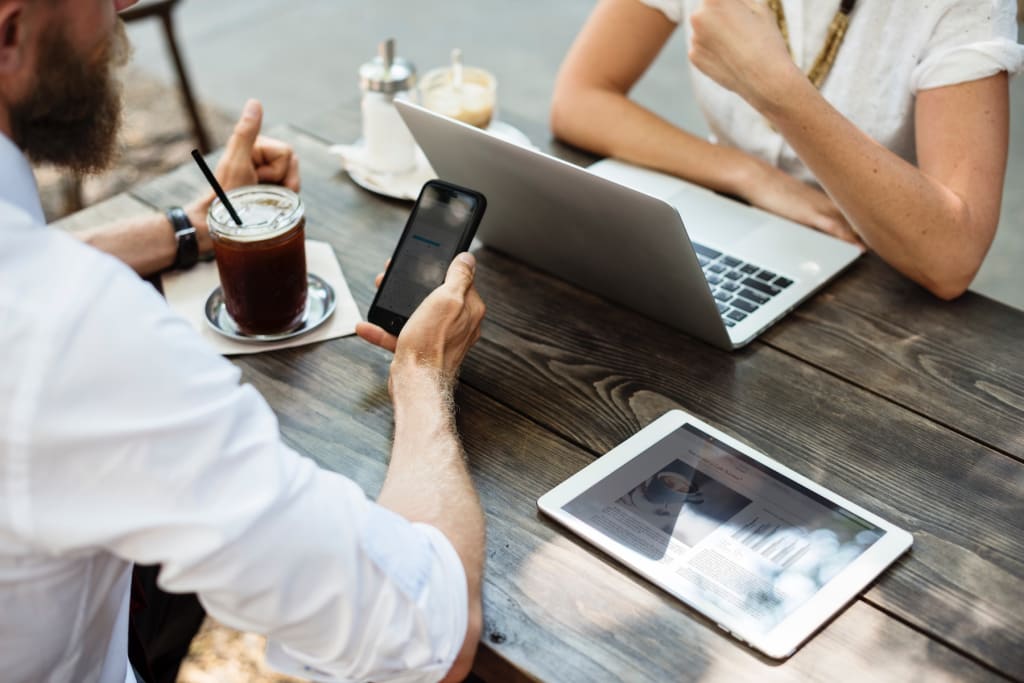 We have come up with the ultimate list of the best productivity-boosting apps for every entrepreneur. Each of these apps is created to guide your daily tasks in the business world, and aid in your organization and productivity.
With one simple download, you won't want to go back to a life without these helpful assistants. Plus, you can access each of these on multiple platforms, not just your work computer.
To begin our list of the best productivity-boosting apps, Accompany is a database for businessmen and women. Creating your profile is quick and easy, and will connect you with future business relationships in a matter of minutes.
It's perfect for finding a competitive edge, new clients, prospects, and of course, connections. As a place to find and strengthen relationships, any successful entrepreneur should have this app on their phone.
Even the top CEOs and businessmen of the world need motivation daily. As one of the best productivity-boosting apps, Motivation Daily and Positivity is just what you think it is. Though a simple concept, this app is your daily dose of motivation for virtually anything the entrepreneur needs.
Featured in Forbes, Inc, Mashable, TechCrunch, Fox News, Entrepreneur, this app is well-loved and used by the most successful people in the business world.
Another simple but necessary concept is keeping track of your time. Timely not only is a great support system for this, but also for managing your time. This goes for logging a planned schedule, and in turn, staying productive in your everyday life.
You can use the interface on your phone, iPad, laptop, or even Apple Watch. You'll never have an excuse to not be timely or organized again.
Next on our list of the best productivity-boosting apps, Trello is an interface for all of your projects, while keeping them organized. It can be used in many ways, and will adapt to any entrepreneur's lifestyle with ease.
As a tool to promote project management, the app allows you to create boards, add coworkers to the boards to collaborate, add checklists, tasks, and even comment. Cut back on time, organize with ease, and upgrade your creative space.
Newton is an app that keeps all of your emails in one convenient place. It's a simple concept, and one you won't know you need until it's downloaded.
This app not only keeps your emails in one space, but allows you to snooze, send later, undo send, and add read receipts, all on your iPad, iPhone, Apple Watch, or Mac. Plus, it doesn't hog your memory space.
Slack is one of the best productivity-boosting apps because it allows your team to communicate and collaborate in one place. The communication platform allows you to organize your conversations; this can be by topic, project, or really anything your team desires.
You can also message or call anyone on your team, as well as share documents and integrate other services such as Google Drive, Dropbox, Twitter, or anything your team works with.
Pocket is an app that is perfect for entrepreneurs, developers, or anyone who needs to save articles on the daily. The app is a space that will organize and hold all of the necessary articles for your workday.
Plus, you can discover other stories as well as recommend your most prominent finds to other coworkers. As entrepreneurs, accessing the productivity tools and knowledge that lie in other successful people's writing is important to anyone's career; and this app allows you to do so in an organized manner.
As you can guess, 1Password is a password manager, and one of the best productivity-boosting apps. Simple and secure, the app creates unique and strong passwords for your online accounts. And it allows you to fill in usernames, credit card numbers, addresses, and, of course, passwords.
This can be synced on your mobile devices and computers, and will securely share passwords with your company or family. Never panic about forgetting the password to a very important account again.
Workflow is much like a personalized dropbox, allowing the user to drag and drop a multitude of actions.
As a way to promote effortless workflow, you can make GIFs, PDFs, get directions, send tweets, links, images, and messages, all in one convenient space. Plus, you can access this app on your iPhone, iPad, or Apple Watch as a fast and effortless tool for all of your sharing needs.
Last but not least on our list of the best productivity-boosting apps for entrepreneurs is Evernote. Evernote is a space that promotes organization in both your personal and professional life, and virtually any project. This includes taking notes, saving online articles or websites, and creating to-do lists.
Plus, the app will sync all of these savings to your phone, tablet, and computer automatically. As the perfect place to organize documents, collect ideas, and collaborate, this app is one every entrepreneur should download.