Poor Girl's Guide to Side Gigs That Work
Money Matters When You Simply Don't Have Enough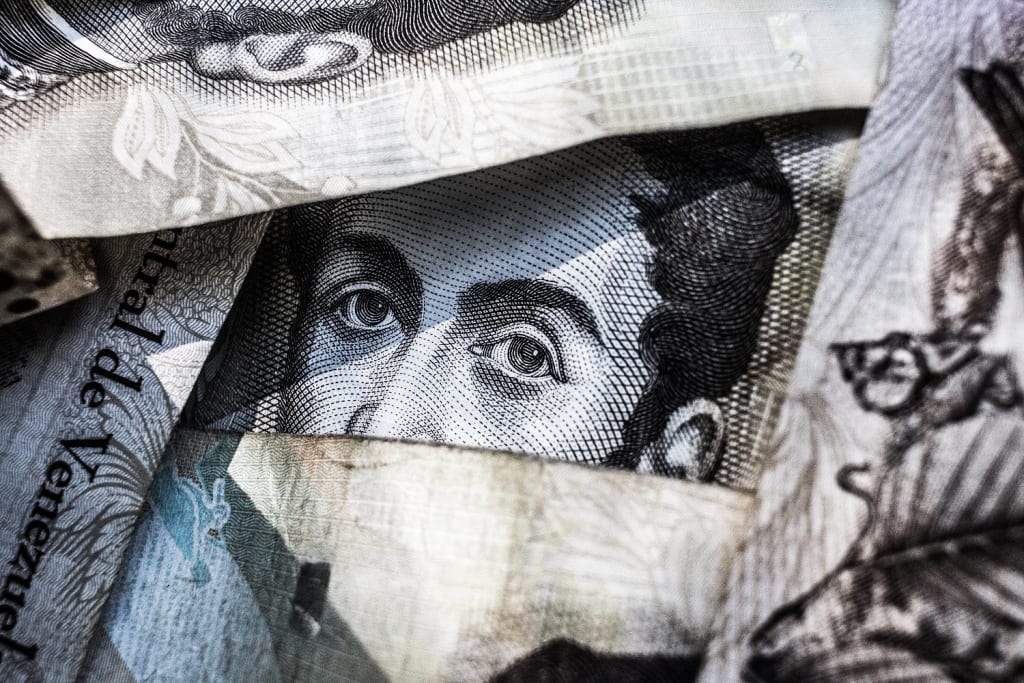 We See You Creepin'
Side hustles are the millennial way of life, and reporters are eager to point it out. Of course, back when I first started my first "side hustle" it was just called a second job, and everyone felt sorry for the fact that I needed two jobs to pay the bills. At the time I had a part time job that I desperately needed to be full time. So, instead of one full time job, I had two 30 hour jobs. It was hectic, but it worked. It's a story we all know pretty well.
Like a lot of millennials, my side jobs haven't just been about the extra cash. Sometimes they were a stepping stone to a new job, in my eternal quest to escape food service once and for all. Sometimes they were the only link tying me to the illusion that I might someday have a career instead of a job. Regardless of why you are doing a side gig, everyone knows that some of them pay off a lot better than others. If you've been looking at your bank account and wondering if there isn't some way to make your free hours pay off, there are a few different types of side gigs that can get you where you need to be.
Internet Dithering:
Focus Groups, Surveys, Ebates, Amazon Turk, Swagbucks, Valued Opinions
If you are reading this, chances are pretty high that you have reliable internet access. For those with a little bit of time and internet, there are always people willing to trade your opinion, your thoughts, and your data entry in exchange for a little cash.
The Low Down: The money per hour on this is pretty low - averaging somewhere around 3 or 4$ an hour. But, it also takes very little effort and energy. This is a great one if you have down time at work or just if you want something you can do while watching Netflix - just don't expect this to be a good replacement for your income anytime soon.
The Dreaded Pyramid Scheme:
AKA -Multi-Level Marketing: Juice Plus, WorldVentures, Lularoe, Tupperware
Social media has revived social marketing, lifting it to all new levels. Nowadays having a Tupperware party is as easy as creating a Facebook event and for a lot of isolated people, it is a great way to connect with people who have similar interests. Marketing companies know how easy it is to use word of mouth to advertise, so there are companies that sell just about everything that rely on social marketing.
The Low Down: Pyramid Schemes have a bad rap for a reason: they are not a great way to make money. If you love the product, MLM's can be a great way to get discounted items and they can be a great opportunity to share tips and tricks with people who have similar interests. Just don't expect to make much money with the MLM-type of business. Only about 12% of people involved in any given MLM make any income at all, and most of those people are up in the upper tiers of management.
The Arts are Calling:
Writing, Drawing, Painting, Crafting, Photography, Residual Income (Royalties)
For aspiring artists, authors, etsy-makers, and more the career path usually requires years of day jobs while artistic pursuits are sidelined. For some people, they find the balance between part time day jobs and creative endeavors rather fulfilling and they keep that balance their whole life. For others, it is only a means to an end.
The Low Down: As a general rule, most people have at least one craft or artistic skill that they have thought about monetizing. Unfortunately, that means that it can be very difficult to make a craft or artistic project pay off - often supplies wind up costing more than you earn. If you are serious about making money with your art, you'll need to treat it like a job: do the math and prepare to spend more time pimping your work than actually working on it.
Skilled Labor:
Handy, Zeel, Calligraphy, Teaching (Tutor, Community, Fitness, Substitute), Referee
If you have an actual skill, there are even more options available. For a lot of people working in these industries, the side job is their real passion, while their other job is just helping to pay the bills until it takes off. However, unlike artistic endeavors, a lot of these jobs actually pay right off the start.
The Low Down: These jobs are usually in relatively decent paying industries - they just tend to be at the bottom of the totem pole. Of course, many of these jobs are only available after a significant investment of time and training, which makes them very costly as a side gig. However, if you are already interested in working in the field, or if you have already invested the time into training, then these can be a good way to start working in your field.
Car Gigs:
Lyft, Uber, Turo, Door Dash, Postmates, Carvertise
If you've got a car, there are dozens of opportunities to help pay off that same vehicle. Whether it is running deliveries, acting as a taxi, or simply pimping your car's exterior, your car can help pay for itself. These are especially useful if you have a consistent amount of available time every week and can schedule in work hours.
The Low Down: Along with hidden costs, car gigs vary in efficacy wildly depending on where you are living. For someone living in a big city, a good night might net several hundred dollars. For someone living in a rural community, 20$ might be a good night. Many options also require new-ish vehicles, or specialty insurance. If you can swing it, however, most of these will make at least a car payments worth of additional income in your average month.
Teenage Competition:
Babysitting, Nanny, Task Rabbit, Agent Anything, Wash Cars, Mow Lawns, Walk Dogs, Mascot
We've all done these jobs before, which means we have experience. We already know just what the job is going to look like: no matter how hellish that might be. That experience and the reliability of adulthood can make all the difference in fighting against the competition.
The Low Down: These jobs tend to be the sort of jobs no one wants to do, so expect a high level of bodily fluids and other grime. On the other hand, these jobs are often very easy to work into a busy schedule, making them perfect as a side gig. Pay depends on experience, location and the number of clients, so it can vary from 7$ to 20$ an hour. If you are really diligent, it is possible to have this side gig become main income, but that can take several years.
Food Service:
Coffee Shops, Waitressing, Bartending, Catering, Farmer's Markets, Delivery/Kitchen Work
Only one step up from the jobs we all had as teenagers, the food service industry thrives on shift and part time labor. This is especially useful for those who have part or full-time work, or who are in school, as food service hours are often in the evenings or on weekends. Food Handler's Permit aside, there also usually isn't a high bar for entry to these jobs.
The Low Down: Although these jobs can be a little degrading and physically demanding, they also tend to pay in direct relation to how difficult the job is. A good server can bring in several hundred dollars on a busy weekend shift. However, that income is never going to be consistent. Sports games, the weather, and even traffic accidents can affect how much money you make. This income works best if you've already got something else bringing in consistent cash.
No matter what side gig fits your needs most, there is probably an industry out there for it. It's all just a matter of finding what works best for you.