Pick up the pace: federal agencies form new body aimed at collaborating on issues related to tech innovations
The Canadian Digital Regulators Forum brings together the Competition Bureau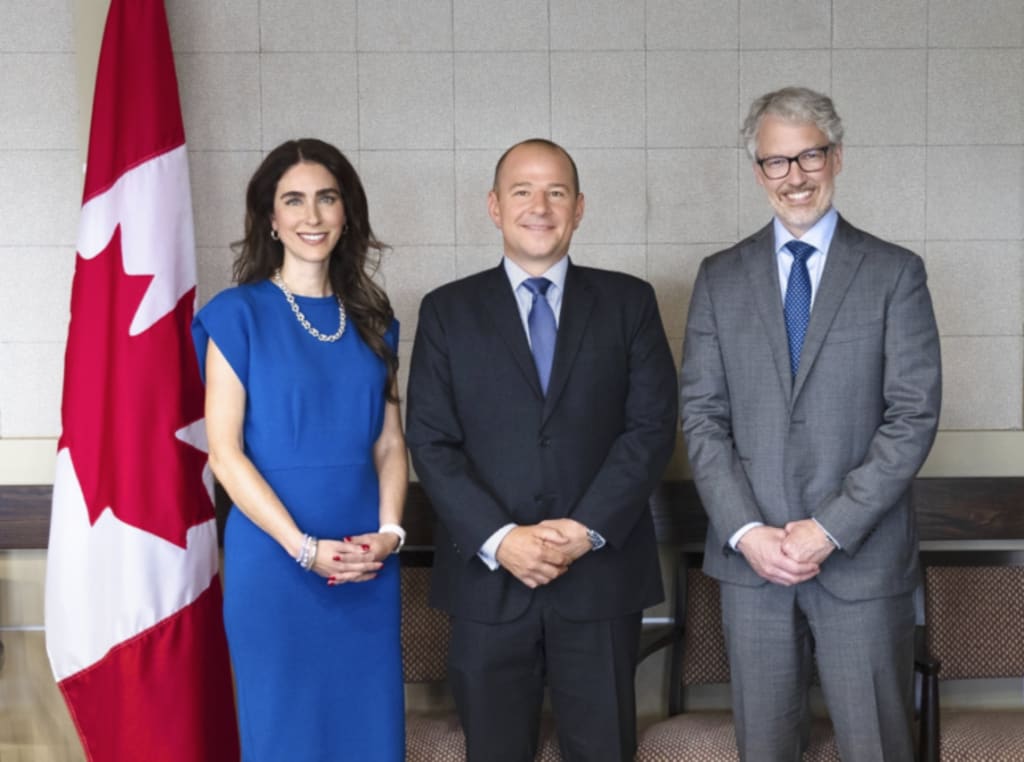 Three Canadian federal agencies are combining forces in order to collaborate on issues related to digital markets and platforms such as artificial intelligence and data portability.
Established on June 8, The Canadian Digital Regulators Forum brings together the Competition Bureau, the Canadian Radio-television and Telecommunications Commission (CRTC), and the Office of the Privacy Commissioner of Canada (OPC).
The new group will not provide formal advice or direction to the member agencies, which remain individually accountable for fulfilling their mandates.
The idea governing the forum is the three agencies can expand their regulatory capacities and will be able to better fulfill their individual mandates through increased participation and cooperation.
The new forum comes hard on the heels of the creation of a new parliamentary caucus on emerging technology that formed after criticizing the government for being too slow to deal with new tech developments.
This partnership will strengthen the work of all three agencies as they keep pace with rapid changes in the digital economy, the agencies announced in a release.
"To best serve Canadians in today's fast-evolving digital economy, it is critical that regulators collaborate across intersecting spheres," said Philippe Dufresne, Privacy Commissioner of Canada, in a statement. "This forum will build on one another's knowledge and expertise and I look forward to working with my colleagues to ensure that we leverage the benefits of emerging digital technologies to support a vibrant digital economy where the fundamental right to privacy is promoted and respected."
The terms of reference for the forum state that the new group will not provide formal advice or direction to the member agencies, which remain individually accountable for fulfilling their mandates.
Meetings between the member heads will take place one to two times each fiscal year. A core working group will aim to meet quarterly to update the members on relevant developments, share knowledge, seek support, and advance agreed-upon priorities and objectives.
Relevant senior officials and employees from each member agency will make up the core working group.
The three agencies also share the responsibility for enforcing Canada's Anti-spam Legislation (CASL).
The creation of the forum also comes at a time when a number of bills related to digital information have slowly been making their way through the house into legislation.
They include Bill C-27, which includes new protections for minors as well as Canada's first legislation regulating the development and deployment of high-impact AI systems; and the so-called streaming bill, Bill C-11.
The latter bill compels streaming platforms such as Netflix, YouTube, TikTok, Amazon Prime, Spotify, and others to add more Canadian content as well as contribute financially to productions.
I believe that a common-sense, outcomes-oriented approach is the best way to get right to the heart of delivering on the priorities of people across the UK. Better public services, high quality jobs and opportunities to learn the skills that will power our future – these are the priorities that will drive our goal to become a science and technology superpower by 2030.
Artificial Intelligence (AI) will play a central part in delivering and enabling these goals, and this white paper will ensure we are putting the UK on course to be the best place in the world to build, test and use AI technology. But we are not starting from zero. Having invested over £2.5 billion in AI since 2014, this paper builds on our recent announcements of £110 million for our AI Tech Missions Fund, £900 million to establish a new AI Research Resource and to develop an exascale supercomputer capable of running large AI models – backed up by our new £8 million AI Global Talent Network and £117 million of existing funding to create hundreds of new PhDs for AI researchers.
Read more - Firenewsfeed
Reader insights
Be the first to share your insights about this piece.
Add your insights