Phenomenally Black.
Black History - Honorary to the Past and Present.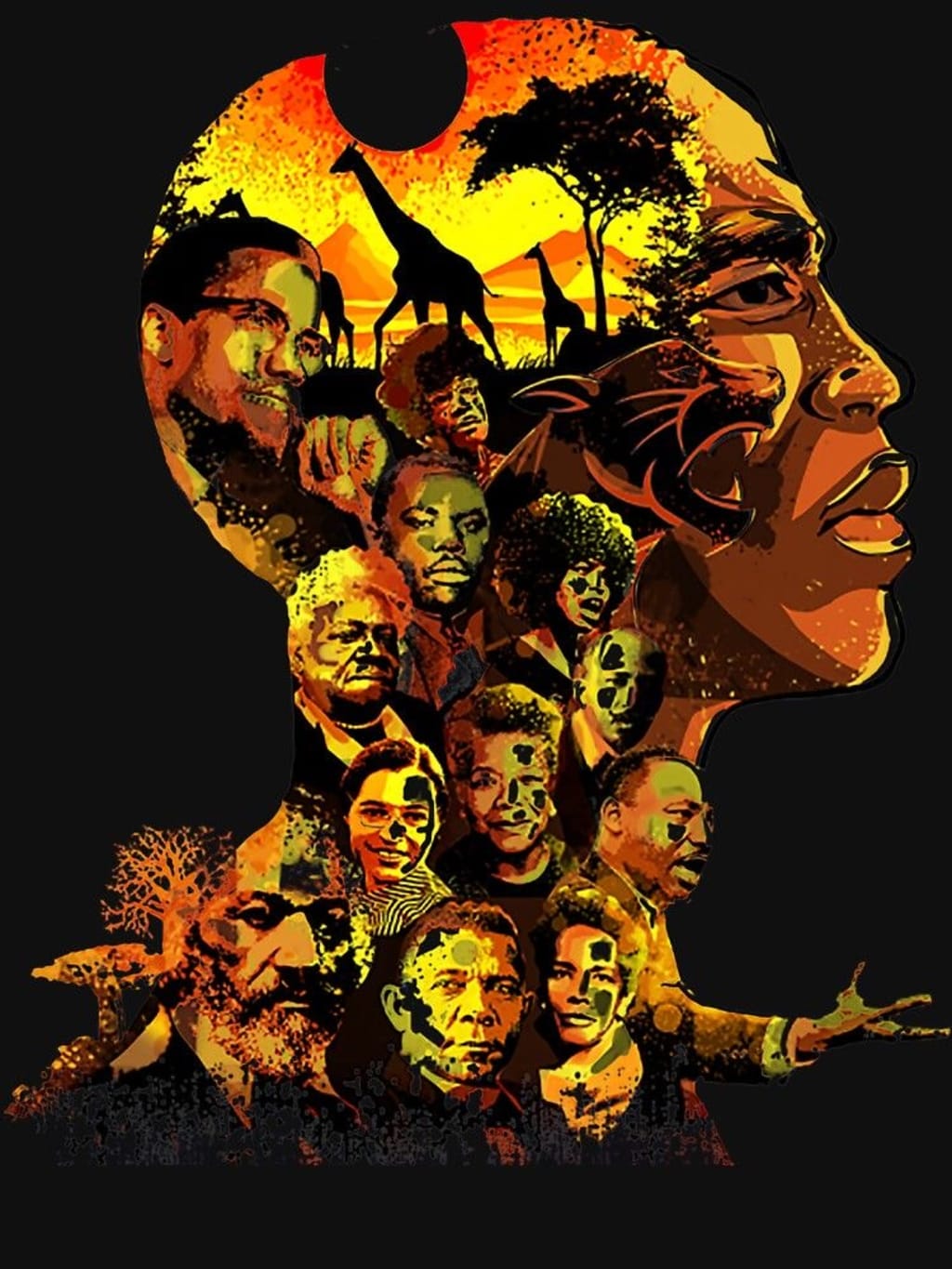 -Fine Art America
Every February, people worldwide are invited to participate in Black History Month, festivities and events that honour the historic accomplishments of those whose names we know so well, but also an opportunity to recognize the everyday heroes.
Black History Month is also a time to reflect on the everyday person. Acknowledging the many trial and tribulations and the history of Black People, past and present .
Since the year of 1976, every U.S. president designated the month of February as Black History Month. Other countries throughout the world, including Canada and the United Kingdom, also devote a month to celebrating Black history. With over a decade of history . How can one condense that to one month ? In my opinion it's just not enough .
Every race , should care about black history on the 364 days that aren't Martin Luther King Jr. day. Think about how race is operating even when people of colour aren't around. Be mindful of it wherever you are, whichever situation you're in. People of colour have to, so should everyone.
Black History Month honours the contributions of several African Americans to U.S. history. Among prominent figures are Madam C.J. Walker, who was the very first U.S. woman to become a self-made millionaire; Martin Luther King, Jr. a social activist and Baptist minister who played a key role in the American civil rights movement from the mid-1950s until his assassination in 1968.
Rosa Parks, who sparked the Montgomery Bus Boycott and inspired the civil rights movement.
With that being said it's very difficult for me to choose one person in particular. Therefore I will acknowledging a few of many. I think collectively each and everyone of the names mentioned and not , inspire me daily. To step out on faith is not an easy thing especially in those times . To the masses you are seen as the outcast , the REBEL. But in true reality, those kind of people are the strongest , fearless and inspirational people who are built different. A different type of resiliency runs through their veins. Freedom and liberation.
Rosa Parks (1913—2005)
Rosa Parks is credited with helping to spark the Civil Rights Movement.
This life changing moment took place, when she took a stand and refused to give up her seat to a white man in Montgomery, Alabama in 1955.
This bold and fearless act inspired , The Montgomery Bus Boycott . The boycott took place from December 5, 1955, to December 20, 1956, and is regarded as the first large-scale U.S. demonstration against segregation.
Although this was a tremendous spark in history , they don't shed light on the lesser-known Claudette Colvin who was arrested nine months prior for not giving up her bus seat to white passengers.
Claudette Colvin was 15 years old , yes you read that correctly 15. It's truly heart wrenching how horrible and inhuman black people were treated and sadly are still experiencing injustice today.
The city's Black leaders prepared to protest, until it was discovered Claudette was pregnant and deemed an inappropriate symbol for their cause.
Despite centuries of activism, Black People are still far underrepresented in government and media. To find the truth of our history you have to literally search and search . The textbooks that are in school need to be revised and start putting the truth, the whole truth .
Contrary to popular belief , I do not believe that people are born racist , but are taught to be by the communities and structures around them. I do believe that dismantling these systems begins with conversations and a desire to grow as respectable, inclusive people.
———————————————————-
Let's shift gears to the PRESENT
Greg Nesbeth
Who is Greg Nesbeth ? And why I have decided to discuss him ? The answer to your question is simple he's living his life with purpose on purpose. Nesbeth was born October 2, 1973 , in Kingston , Jamaica. He is a reggae artist , who believes in change amongst many other things .
"Non of our heroes have failed , those who have died or in jail cause we were supposed to continue the purpose and that's the reason I am here." - Nesbeth
While many might be waiting for the change, based on the lyrics in his songs he believes that change is an individual effort and wants his effort of change to become a long lasting legacy long after he leaves the earth.
In a interview he mentions that while he is a Rastafarian, he isn't a stereotypical Rasta.
"I am not the typical rasta. I believe in truths and rights and I hail his Majesty. But the traditional rasta would tell you about Haile Selassie, dem will tell you about Haile Selassie and who him war with and the covenant of Seven Seas but guess what? I have seen things- whenever those rasta try impart knowledge it goes over the people dem head." - Nesbeth
That leads me to discuss one of his latest single that is an absolute favourite of mine and fitting for Black History Month 'Blood Letter' . The title choice alone definitely caught my attention for sure , and sparked my interest to listen . To my surprise, tears instantly began to fall against my cheeks . I let it flow , complete release .
Growing up in a world that seems to not be in favour of People of colour . Hearing this song , I felt it through my entire soul. You see , being black is not just a month long . Or when it's convenient. I AM black every single day.
Following his interview he says "I just want yuh find yuhself. That is my duty probably somebody else will take you through the next stage but mi want yuh find it within yourself because that is the root before anything else."
In essence , his intention through this particular song and his music collectively is to help people of African descent to self-actualize, know themselves, which will set the groundwork to empower the people as a race.
"It creates a balance because mi nuh think yuh fi sit down and await change, mi think yuh affi be the change and most people don't want to be the change because they are fearful for their life and as I normally say- 'why fear death when everybody ago dead' because whether or not you are afraid you will die and it matters what you leave behind."
The song is shedding light in so many aspects of being a Black person. Embracing our beautiful skin , culture and the things many grow to hate . It focuses on black empowerment, equality, and pride in ones race .
Although Black History may solely be designated for the month of February. I encourage everyone , to read books by people of colour. I recommend Sister Outsider by Audre Lorde, The New Jim Crow by Michelle Alexander and literature by Junot Diaz . Support black businesses, share their posts . Let's uplift and give credit where it's due.
I want to publicly say Thank you to each and everyone of my fellow brothers and sisters of colour, as well as my ancestors before my time . It definitely was and still not easy , the strength , determination and resiliencey is impeccable. You ALL continue to inspire me daily and for that I am forever grateful and Proud to be Black.
I AM phenomenal Black.
I AM Black and Proud.✊🏾
-.Ss