Omar's Diary to the end of September 2023 (nearly)
Catching up, some racing selections for Sunday and Man Servant's driving experience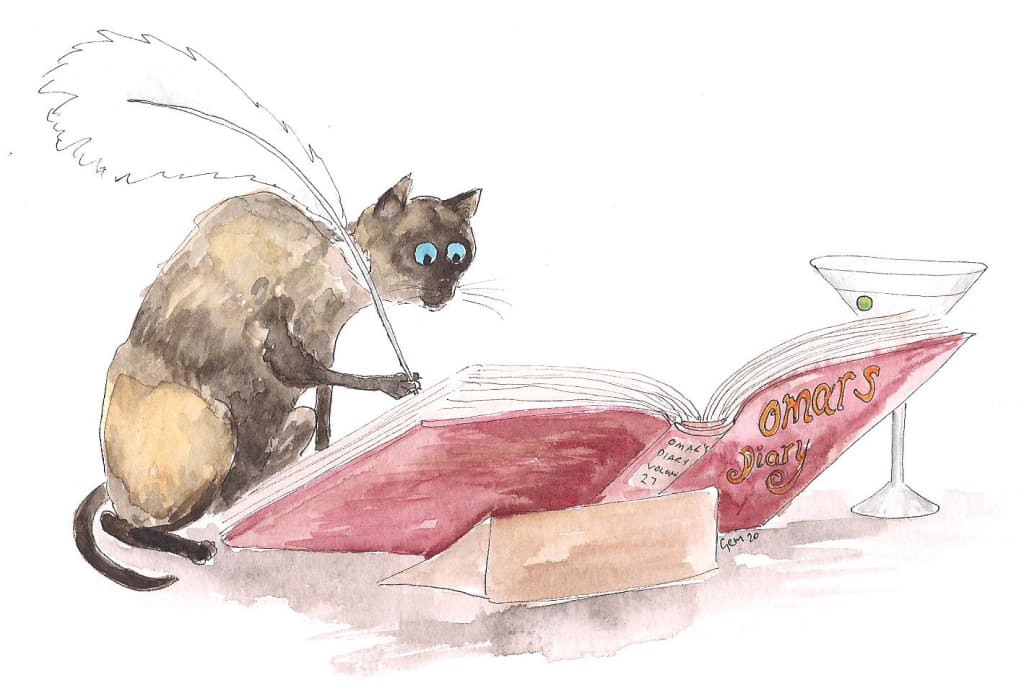 Once again things have been quite hectic here at Omar Towers over the last six months. But, now as we slip into the season of mellow fruitfulness, a time of ripening and falling fruit, when the evenings draw in, the temperature drops and the sun lingers longer on the western horizon there is time to catch up.
The Servants have been quite peripatetic over the last few months. Rushing here and there and even having to stay away for one or two nights at a time. Their travels have taken them to places such as Rottingdean where Man Servant met a grumpy bar man. Uckfield where they stayed in a 17th century inn. A restaurant in Cornwall where the contents of a chicken pie looked very similar to the contents one of my sachets of food. And other places around the south west of England.
There being away is OK with Beau and I as they always arrange for an itinerant servant to pop in at least twice a day to make sure we are fed. Beau likes him very much as the itinerant used to be at the farm where she used to live. I like him as well but keep him at arm's length as I don't believe one should be too familiar any members of the servant species.
Needless to say the red thing has accumulated a few miles over these past few months including rushing me to my private medical centre. I had to go there as I had developed a reaction to certain insects which lie in wait in the grass just waiting to become parasitic guests of those of us who have fur. Jolly uncomfortable it was too but a vaccination followed by something applied to the back of my neck and the problem was gone.
Beau has settled in so well since joining the household in November 2022. I do sometimes have to remind her the Alpha feline is but we are both rubbing along quite well. I must admit that I am quite proud of her on two counts. One, she can be quite feisty as the other day she had had and won a standoff with Lagerboy from next door who dared to attempt to enter our private estate. And two, she managed to extract quite a bit of panic from Lady Servant by dropping a dead in front of her on the landing. Man Servant had some headphones and didn't hear anything so it was down to Lady Servant to, how shall I say, tidy things up.
A definite harbinger of the approaching winter happens in Paris this Sunday. Yes, it is the annual running of the Prix de l'Arc de Triomphe at Longchamp. It is the final classic of the European flat racing season and is always a spectacle of glamour, high fashion and of course top quality horse racing. Ticker, my personal turf accountant, popped in earlier this evening to remind everyone that should we wish to place any wagers he will be back sometime on Saturday or Sunday morning to accept them.
As at this evening, Friday 29th September, there are fifteen declared runners and from them here are the tips which have been selected without using the famous and well tried yet consistently failing "litter tray method":
Omar Continuous 2 Dreamies to win at 6/1
Beau Simca Mill 1 Dreamie each way at 28/1
Lady Servant Westover 2 Dreamies to win at 7/1
Man Servant Mr Hollywood 1 Dreamie each way at 50/1
Looking at those selections I do feel that Man Servant and Beau did use the litter tray method and I m just wondering which of them did use the litter tray in the process.
This coming Monday Man Servant is fulfilling one of his Christmas presents from Lady Servant. He is having a spin in one of these around the Goodwood circuit in Sussex. I am certain this is not the manifestation of any mid-life crisis as that boat sailed years ago.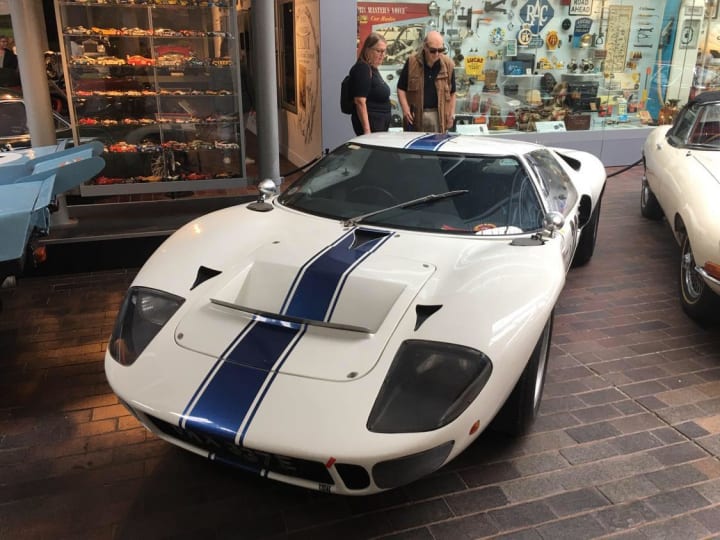 One reason that my diary has slipped, apart from the Servants travelling so much, is that Man Servant has been working on putting together a book. Not of my diaries but a collection of pieces he has written about the places the two of them have been to. What they have seen and the other servants they have met. So far he has put together some 35,000 words and needs to have another 10,000 or 15,000 before he can think about finally going to press.
As he is working away I often hear him say how he wondered how great writers like Woolf, Steinbeck, Dickens and the bard himself Shakespeare, how much they could have written if they had been able to use digital technology and would their work still be regarded as being classical?
About the Creator
When you read my words they may not be perfect but I hope they:
1. Engage you
2. Entertain you
3. At least make you smile (Omar's Diaries) or
4. Think about this crazy world we live in and
5. Never accept anything at face value
Reader insights
Be the first to share your insights about this piece.
Add your insights