New App Becomes Must Have Christmas Present This Year
Service Also Helps Families Keep In Touch Even If They Aren't Tech Savvy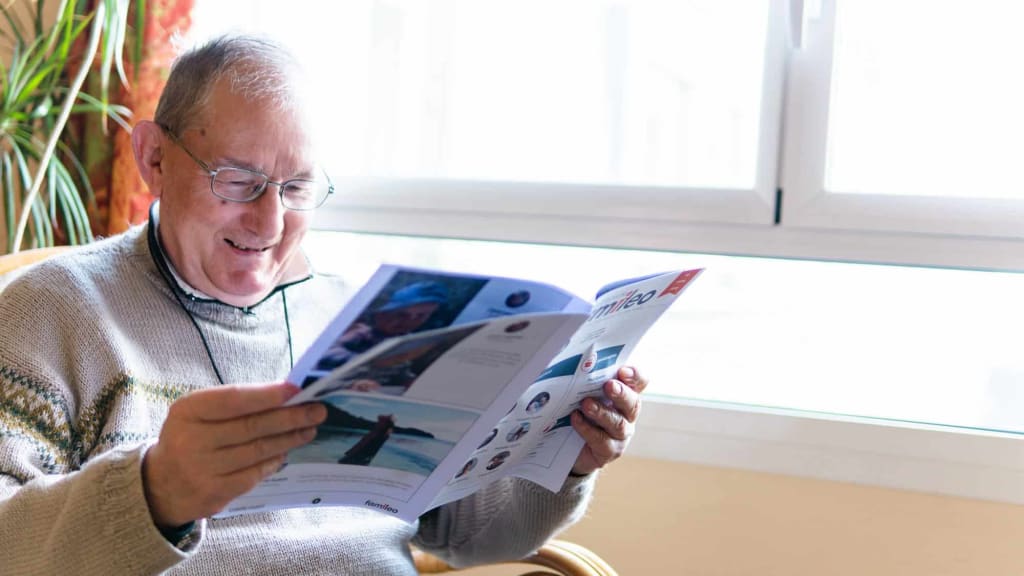 Image: Cause UK
A brand new app which helps families keep in touch with each other is becoming the latest must have Christmas present this year. Famileo allows users to create family groups and upload all their social media feed to it. This can then be printed out in to a family newspaper and delivered to Grand parents or other elderly relatives who might not be that tech savvy. In today's world, we are moving to a more online way of living so people regularly send messages to each other online. The price of stamps and paper is also dramatically rising so by having a way where you can create messages online and have it delivered to elderly members of your family, this will save a lot of time and money to make life much easier to live and be simpler to keep in touch with family who may live abroad.
The app comes in a similar style to WhatsApp so users will already be familiar with the lay out and tools which are included to use. This will make it easier to use and encourage more and more people to begin using it. Figures from Which? show 41% are planning to buy fewer gifts this Christmas, with around half of consumers planning to cut back on festive spending. Despite this, almost all the people who took part in the survey said it was still important to buy family members and loved ones a small gift that was meaningful and helped them stay in touch with each other during difficult times.
At this time of year, the weather can be extremely cold outside and there can be a lot of snow and ice which can make it unsafe for everyone to travel round. The app does a good job by helping people stay in touch and see more up to date photos of each other, some of which they may choose to cut out and keep in a small scrap book or album. Just over half of the people surveyed felt that their elderly relatives would feel lonely at this time of year so by having a small, simple to use app with which they can create a family newspaper would really help a lot.
Nadine Callcutt, UK Marketing Manager for Famileo, said: "Once a staple of the season, the tradition of sending and receiving Christmas cards appears to be dying out – particularly among younger generations, who tend to send their Christmas messages via WhatsApp or Instagram posts.  Famileo offers a practical way for younger generations to send their Christmas messages and photos to an older generation to enjoy.  It has a joyful, emotional impact and has proven to be an effective way for all the family to stay better connected."
A monthly subscription for the app can cost as little as £5.99 a month and this app lets family members spread the cost between them so if anyone is going through difficult times or isn't as well off as other members of society, they can always spread the cost to ensure that they can still stay in touch with members of their family and other loved ones.
The app is available all year round in 50 countries, and has already reached 1.5m users.
Nadine said: "Famileo makes an ideal last-minute Christmas gift. It's proven a big hit with grandchildren and grandparents as an easy way to cross digital divides and keep in touch. Each newspaper, or gazette, includes as many as 30 messages and can be delivered around the world. The idea is to help families, no matter where they are or how busy their lifestyle, stay in touch. The Famileo app has also been a godsend for families with children, grandchildren and great grandchildren who live and work all over the world."
Reader insights
Be the first to share your insights about this piece.
Add your insights