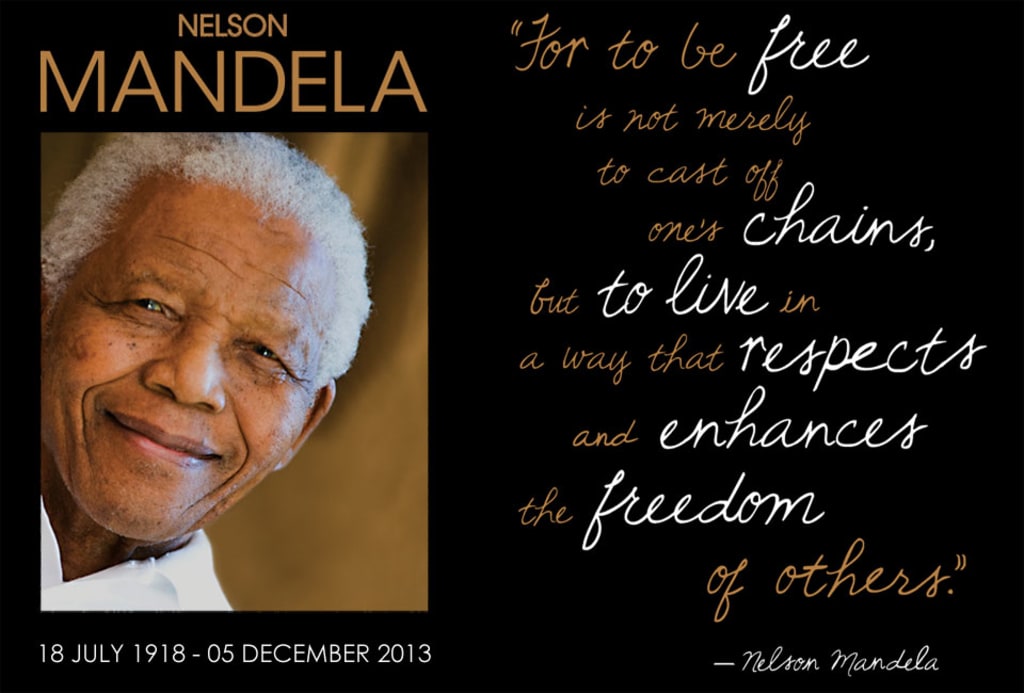 Nelson Mandela was a South African anti-apartheid revolutionary, politician, and philanthropist who served as President of South Africa from 1994 to 1999. He is regarded as one of the greatest and most inspirational leaders of the 20th century. In this article, we will explore his life and legacy, from his early years to his fight against apartheid and his work as a statesman and global icon.
Early Life and Education
Nelson Mandela was born on July 18, 1918, in Mvezo, a small village in the Eastern Cape of South Africa. He was the son of a chief of the Thembu people, a subgroup of the Xhosa nation. Mandela's father died when he was only nine years old, and he was adopted by the Thembu regent, Chief Jongintaba Dalindyebo, who gave him a western-style education at a local mission school.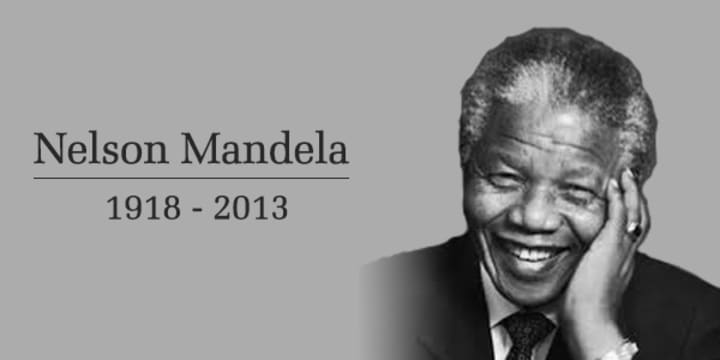 The Road to Political Activism
Mandela moved to Johannesburg in 1941 to escape an arranged marriage and to pursue his legal studies at the University of Witwatersrand. It was in Johannesburg where he first encountered the brutal realities of apartheid and became involved in political activism. Mandela joined the African National Congress (ANC) in 1944, a political organization that aimed to fight for the rights of black South Africans.
The Struggle Against Apartheid
In 1948, the National Party, a white supremacist political party, came to power in South Africa and implemented the apartheid system, which was a system of racial segregation and discrimination against non-white South Africans. Mandela and the ANC led the struggle against apartheid through peaceful protests and civil disobedience, but the government responded with violence and repression.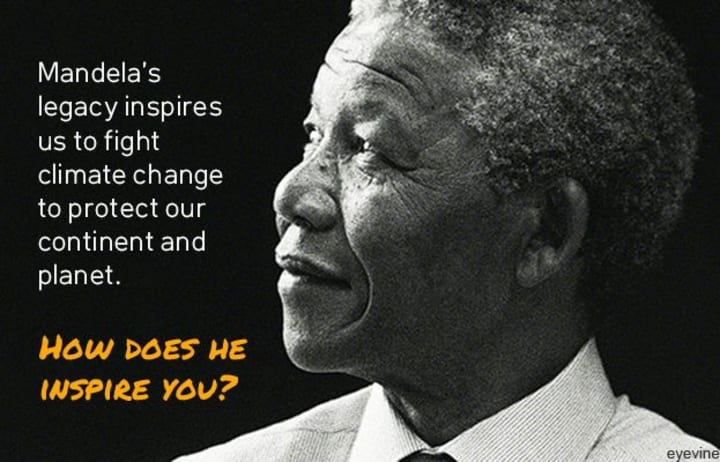 Imprisonment and Release
In 1962, Mandela was arrested and charged with sabotage and conspiracy to overthrow the government. He was sentenced to life imprisonment and spent 27 years in prison, mostly on Robben Island. Mandela became a symbol of the anti-apartheid movement during his imprisonment, and his release in 1990 was celebrated around the world.
President of South Africa
In 1994, Mandela was elected as the first black President of South Africa in the country's first democratic election. He led the country through a period of reconciliation and healing, promoting national unity and reconciliation between black and white South Africans.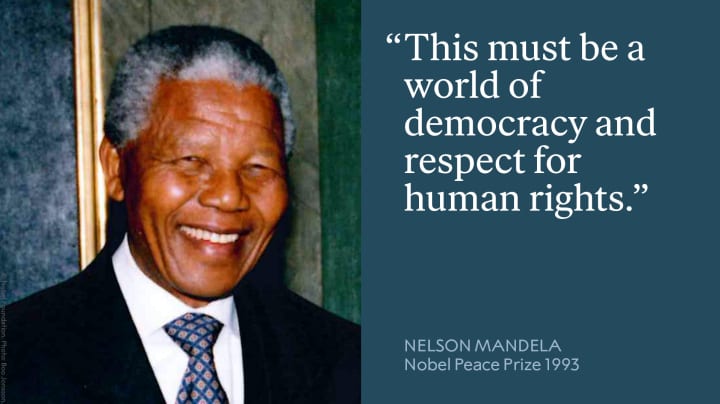 Mandela's Legacy
Mandela's legacy extends far beyond his presidency. He was a global icon of human rights and justice, and his life and work continue to inspire people around the world to fight for freedom, democracy, and equality. Mandela's commitment to forgiveness and reconciliation was a key factor in South Africa's transition to democracy, and his legacy lives on through the many organizations and initiatives that bear his name.
Awards and Honors
Mandela received numerous awards and honours throughout his life, including the Nobel Peace Prize in 1993. He was also an honorary citizen of several countries and received honorary degrees from many universities around the world.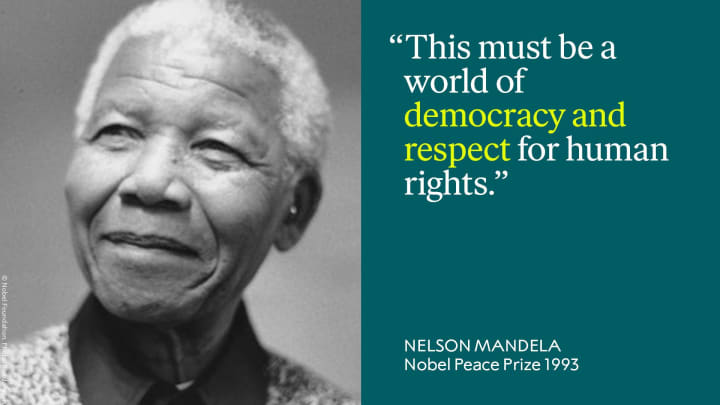 Mandela Day
In 2009, the United Nations declared July 18, Mandela's birthday, as Nelson Mandela International Day, a day to honour his legacy and promote his values through community service and volunteerism.
The Future of Mandela's Legacy
Although Mandela passed away in 2013, his legacy continues to inspire people around the world to fight for justice and equality. His life and work serve as a reminder that ordinary people can make an extraordinary difference, and that the struggle for freedom and democracy is ongoing.
Conclusion
Nelson Mandela's life and legacy are a testament to the power of perseverance, determination, and compassion. His leadership and sacrifice changed the course of history and inspired generations of people to continue fighting for justice and equality. As we reflect on Mandela's life and legacy, we can learn valuable lessons about the importance of leadership, courage, and empathy in the face of adversity.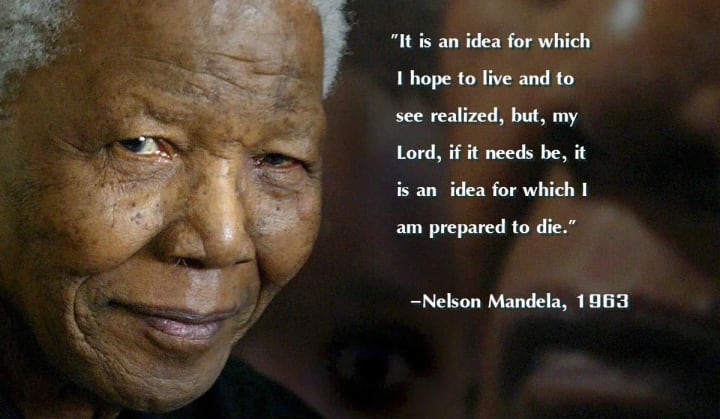 About the Creator
I am an enthusiastic, self-motivated, reliable, responsible, and hard-working person. I am a mature team worker and am adaptable to all challenging situations. I am able to work well both in a team environment and on my own initiative.
Reader insights
Be the first to share your insights about this piece.
Add your insights