My Very First Professional Byline
The story of the legendary Ms. Tammy Locke
Once upon a time, in the eighties, my mother decided to go back to school. She had always wanted to study journalism, but, instead, she got married and had ten children. When my father died, my mom had to raise the six youngest children on her own. Not a small task for someone who never had the opportunity to go to college. When my father passed away in 1965, I was barely ten years old, the youngest of the ten kids. As I said, my mother raised up, mostly on her own, and was the best mother in the world —even the neighborhood kids believed it. As life went on and we all grew up, my mother decided to go back to school to get her journalism degree—she was 55 years old! Six months before she graduated, she was hired by the Cleveland Press to work as a staff reporter. After she graduated the Cleveland Press fell on hard times and was swallowed up by the Cleveland Plain Dealer. Although she never did get to work as a reporter, I always have the memory of the poetry she was always writing when I was a child. She had a full album of poetry. And, at least by finishing college, she had the knowledge that she had accomplished what she had set out to do, all those years ago.
Fast forward to the nineties when, in my late forties, I tried to go back to college in Ohio. I took Psychology and Paralegal Studies. I had back problems at the time and walking long distances was very painful for me. I ended up writing an editorial titled 'Pardon My Handicap' and submitted it to the college paper, The Scope. They put me in as a staff reporter and that was my first byline ever. I only stayed at the school for one semester though, but I carry that memory with me. I even have a digital copy of the original article. If I can attach it here I will. That is my college history from Ohio. Years later I would move to California.
Time marches on, as it has a tendency to do, and, in 2005, my husband and I moved to California. Interestingly enough I resumed my acting career that I had left behind and started doing a lot of background in many different televisions shows and movies. It was during this time that I met Dian Van Patten, who became my agent, and an awesome, awesome friend. She is the one who introduced me to the bombastic Ms. Tammy Locke. Ms. Tammy Locke is one of the most vivacious persons I have ever met. We became fast friends and she told me her story. She is a former child star and, most notably, starred with Barbara Hershey on The Monroes, which aired in 1966. This show just happened to be one of my favorite shows when I was a kid. In the clip supplied she is the eight-year-old girl 37 seconds into the clip. As I got to know Tammy, I learned a lot about her. I found we had quite a few things in common. I remember that one year I was with other celebrities doing an autograph show called Comicon, and the next year Tammy appeared there as well. That was kinda cool. It was after this time that she told me that The Hollywood Weekly was going to be writing an article about her and she wanted to know if I was interested in helping to co-write it. Of course, I was honored and accepted gracefully. And here is the point of this vlog, my having the opportunity to share with you the front cover of the magazine with my very first professional byline, shared with two other amazing writers.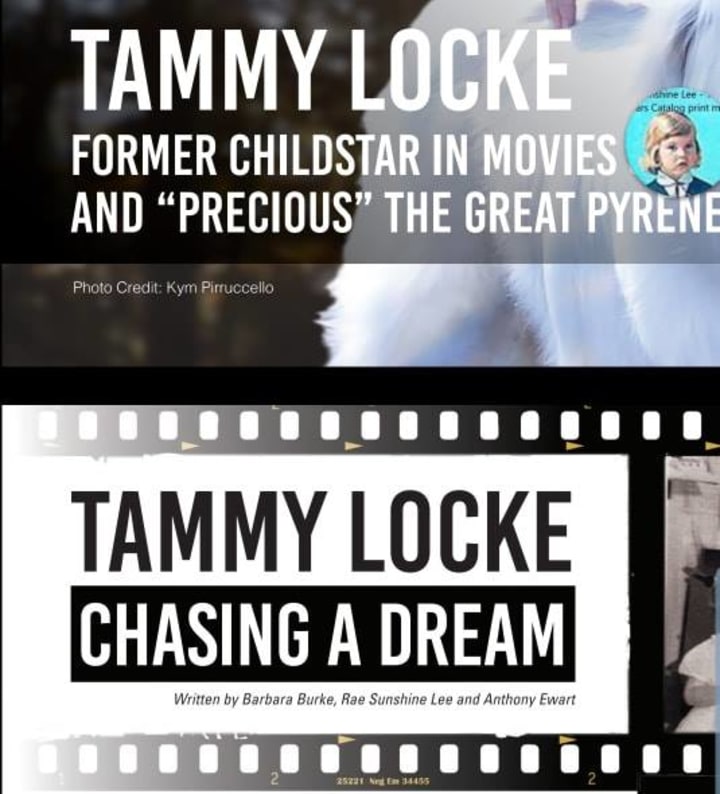 career
About the author
Sunshine started out in the sixties as a model/actress. She went on to become a successful singer and award winning script writer as well. She now celebrates the branching out into the world of blogging as of today with vocal.media.
Reader insights
Be the first to share your insights about this piece.
Add your insights