My Husband the Stripper
Caretakers Journal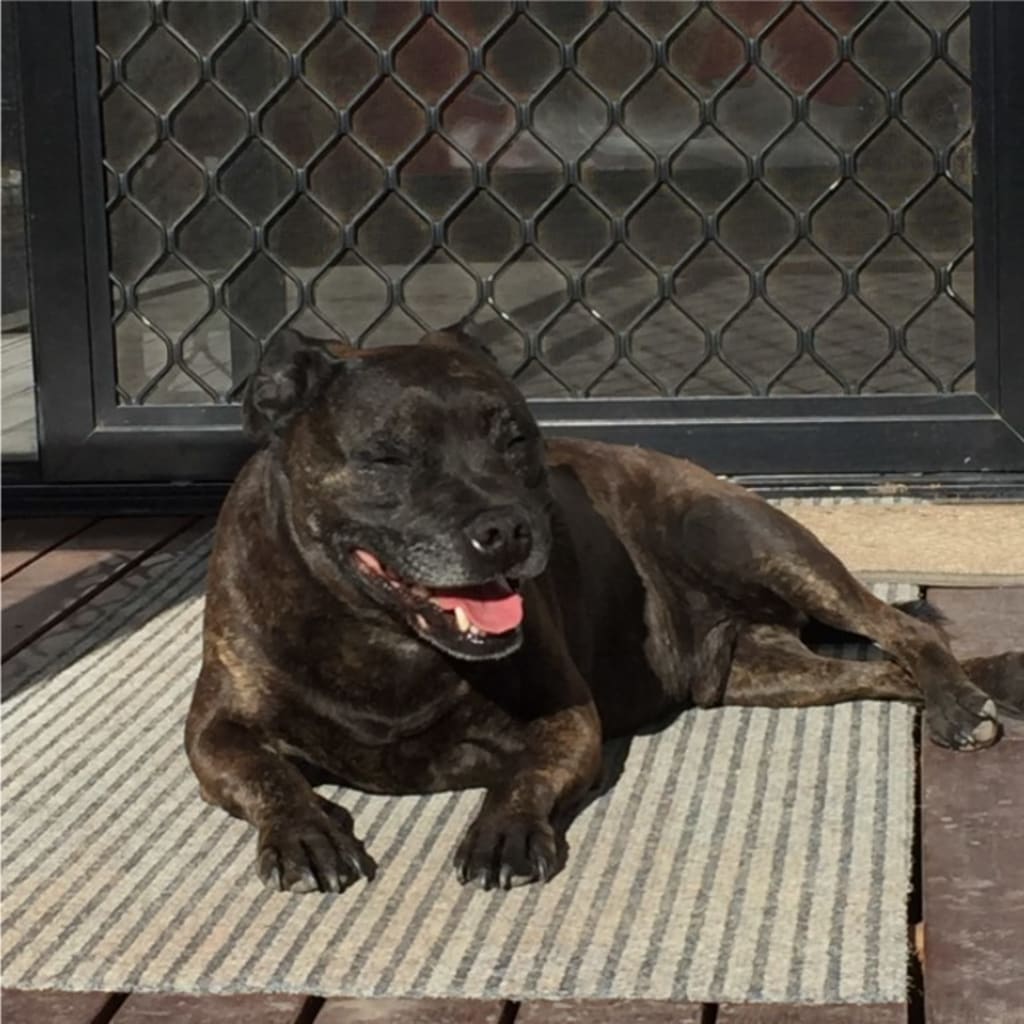 Thomas and I are in our 50s. We travel around Australia with our English staffy, Beni. We stop and work, save some money, travel, repeat. We have been living on the road in our caravan for over three years, and are loving the lifestyle.
We have mainly found work as Caravan Park Caretakers or harvest work, as Thomas is a truck driver. When we look for work, we need to consider Beni's needs too. Sometimes, only one of us works while the other one looks after Beni, the shopping, cooking and washing. If we find a live-in job with a secure yard for Beni, then we can both work.
We just started a job as caretakers of a lovely caravan park. I've settled into my role in reception and Thomas appears to enjoy his role helping keep the amenities and cabins clean and presentable for the constant flow of visitors. I think Beni is the happiest though. He lies about in the sun, in front of the office all day. Most people can't resist a quick pat on their way to check-in. He gets lovely walks and will have the lake to swim in when it warms up a bit. Yep, life is good.
I'm not sure if I am just being silly, but sometimes I think Thomas is enjoying his job a little too much. I know I might be reading more into it than I should but he is getting rather friendly with the cleaners. AND, the cleaners seem to be happier—chirpier, or something, when they sign off for the day.
I see them coming and going from the cabins, laughing and chatting, while I sit here taking bookings and checking people in. It was starting to affect me and I had to know what was going on, so the other day I, let's say I overheard a conversation amongst the staff. OMG, they were talking about "Thomas stripping for the cleaners," "Playing loud music on his iPad," and "How much they liked it!"
WTF!!!
Mid-life crisis? I know he does like attention, he loves music and loves to dance, but really?! I guess it's not too bad, if it keeps the cleaners happy and a boost of confidence will be good for him. As long as that's all he does, strip. I wonder how far he goes? Does he take it all off?
I spent a few days brooding, not really knowing what to do. We have an agreement when working together to focus on our own jobs and not interfere with the other. So, I really don't know what he does all day, and he does not know what I do either. Should I ask him if he strips for the cleaners, or just trust that he is doing what is expected of him? I wonder if he is any good. He's never really stripped for me.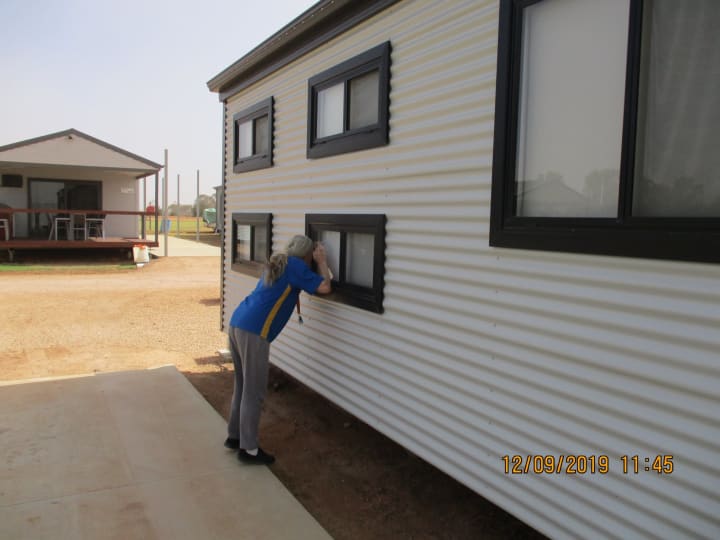 I need to get my facts straight, so one day I secretly followed him and, peering through the window I saw him—stripping!
He stripped the queen beds, then the bunk beds, including pillow slips. He checked the dooners and mattress protectors before emptying all the bins. He placed the dirty linen in a laundry bag and took it to his laundry room; all the while, singing along to his iPad. No wonder the cleaners are pleased.
That evening I spoke to him about it.
"I didn't know you were meant to strip the beds in the cabins. I thought that was the cleaner's job," I said.
"No, not here. I just strip the beds and empty the bins to make it a bit easier on the cleaners," he replied.
"Well that's nice," I replied. "I was so worried that you might be over doing it a bit—you know, doing work you weren't meant to. I lost a few nights sleep over it!"