Motherhood in Literature
A Celebration of Moms in Classic and Contemporary Writing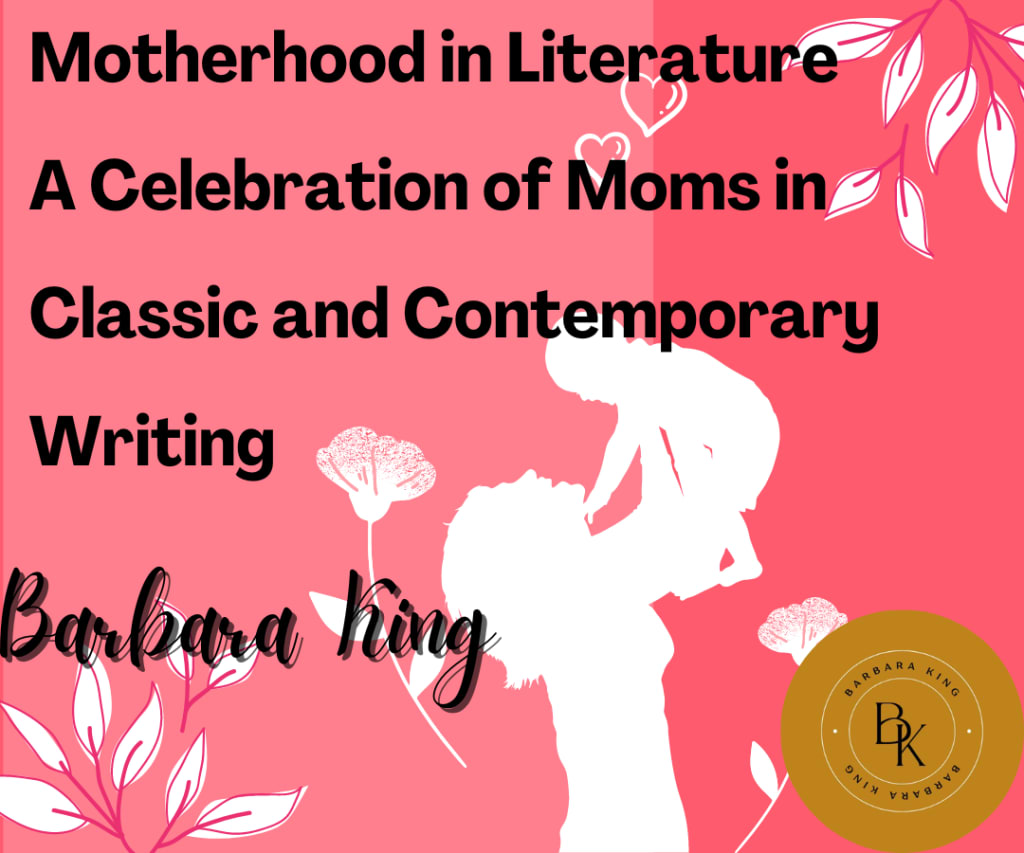 Motherhood is a complex and often challenging experience, full of highs and lows. It's a journey that has been explored in countless works of literature, both classic and contemporary. From beloved characters like Marmee in Little Women to modern-day mothers like Celeste in Big Little Lies, literature has offered us a diverse and nuanced perspective on what it means to be a mom. In honor of Mother's Day, let's celebrate some of the most memorable moms in literature.
Marmee March, Little Women by Louisa May Alcott
Marmee, the mother of the March sisters in Little Women, is a pillar of strength and compassion. She raises her four daughters on her own while her husband is away serving in the Civil War. Despite the challenges she faces, she remains a source of love and support for her girls. Her unwavering kindness and wisdom make her one of the most beloved mothers in literature.
Mrs. Weasley, Harry Potter series by J.K. Rowling
Mrs. Weasley is the matriarch of the Weasley family in the Harry Potter series. She is fiercely protective of her children and always puts her family first, even if it means taking on dangerous tasks to protect them. She is a force to be reckoned with and her love for her family knows no bounds.
Olive Kitteridge, Olive Kitteridge by Elizabeth Strout
Olive Kitteridge is a complex and often prickly character, but she is also a fiercely devoted mother. In the Pulitzer Prize-winning novel Olive Kitteridge, we see her navigate the ups and downs of motherhood, from the struggles of raising a difficult child to the pain of watching her son grow apart from her. Despite the challenges, she remains a steadfast presence in her family's lives.
Celeste Wright, Big Little Lies by Liane Moriarty
Celeste Wright is a modern-day mother who struggles to balance the demands of motherhood with her own personal demons. She is a survivor of domestic abuse and must navigate the trauma of her past while also raising her two young boys. Her story is a testament to the strength and resilience of mothers everywhere.
Marilla Cuthbert, Anne of Green Gables by L.M. Montgomery
Marilla Cuthbert is the adoptive mother of Anne Shirley in Anne of Green Gables. She is a no-nonsense woman with a heart of gold, who takes in Anne and raises her as her own. Through her interactions with Anne, we see her softer side and her deep love for her daughter. She is a prime example of a mother who will do whatever it takes to protect and care for her child.
---
Motherhood is a journey full of challenges, but these literary moms show us that it's also a journey full of love, strength, and resilience. Happy Mother's Day to all the moms out there, both in real life and in the pages of our favorite books.
With love, 
B.K. xo
*If you've liked what you read you can show your support by subscribing, pledging your support, or leaving me a tip that directly supports and aids me as a writer.
By joining Vocal+ you can earn more per read on every story you publish on Vocal.
Click my link to start your 7-day free trial today and start earning more for your stories.
_____________________________________________
This story was originally posted on Medium.
If you would like to experience Medium yourself, consider supporting me and thousands of other writers by signing up for a membership. It only costs $5 per month, it supports us writers, greatly, and you have the chance to make money with your own writing as well. By signing up with this link, you'll support me directly with a portion of your fee, it won't cost you more. If you do so, thank you a million times!
If you love what you've read you can also show your support by buying me a cup of coffee to fuel my writing. 
https://www.buymeacoffee.com/barbaraking
*Contains Affiliate Links
About the Creator
Barbara King is a full-time writing coach and novelist. King is a recent college graduate from Southern New Hampshire University where she earned her BA in Creative Writing.
Reader insights
Be the first to share your insights about this piece.
Add your insights