Most Popular Consumer Choice – Modern Style Leatherette Swivel Recliner
Based on customer reviews, the most popular choice these days is the Modern Style Leatherette Swivel Recliner. By the looks alone, this reclining office chair is tempting in every way.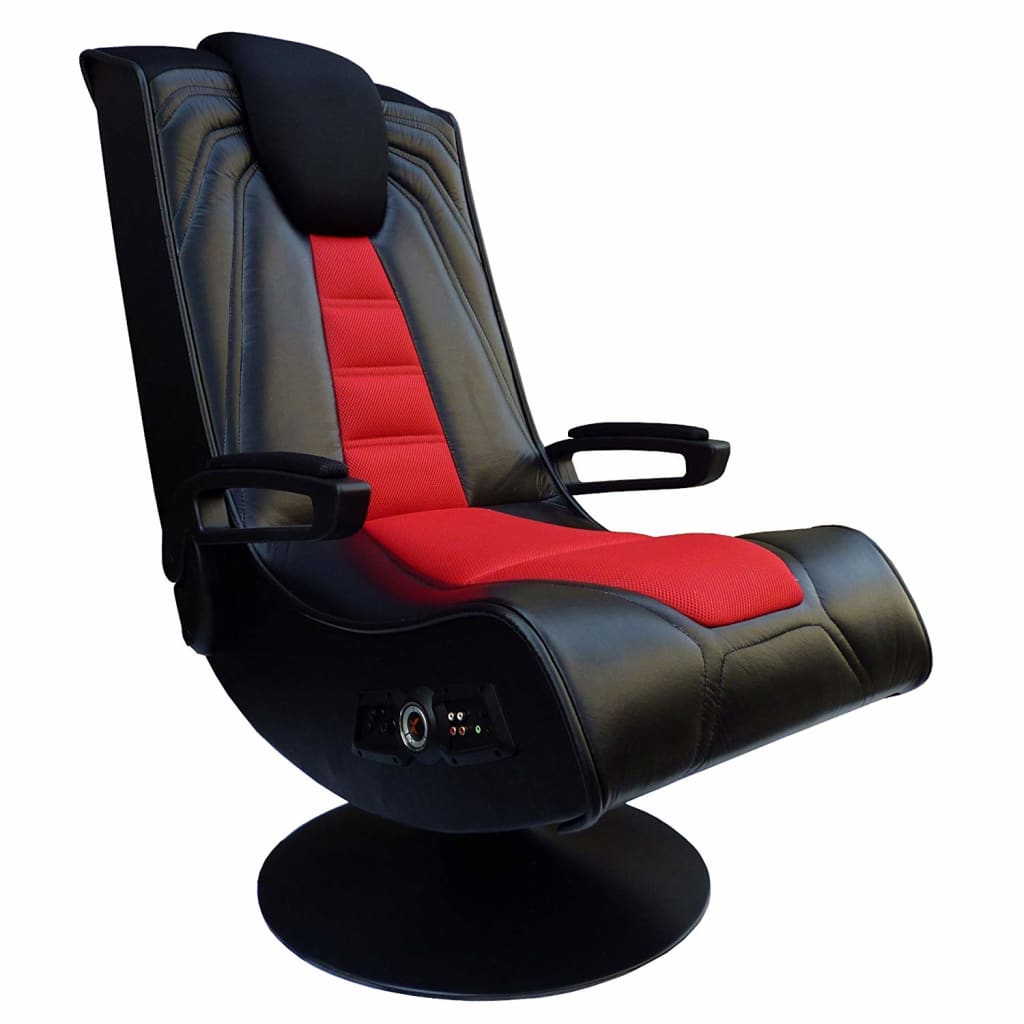 It offers thick and rich taught pulled padding covered with bone leatherette. The generous padding offers a wonderfully comfortable and accommodating softness, the kind that you will sink in to, but since it is pulled tight and has a special contour design, you get excellent support in the areas that matter, especially the lumbar region.
The bone leatherette covering is durable, isn't sensitive to wear and tear, and feels cool even when you sit on the chair for a long time.
This is a favorite in consumer reviews; the chair is often described as comfortable, flexible, not saggy, and great for the back. Some folks also love the soft covering. There are some downsides, though; some taller folks found the leg extension a bit short. On the whole, however, the chair is worth the price.
If you want one of the most uniquely designed reclining office chairs around, you'll love the design of the Aosom I3233 recliner massage chair. This is one of the more innovative models; it comes with four distinct features:
A built-in massage system with 9 pre-programmed modes
A separate ottoman as footrest
Heat therapy
Remote control
This is ideal if you don't have that much space for an office chair recliner. You can use the ottoman as a separate chair or stow it away when you don't need it, then just make a few adjustments when you're ready to recline.
This is also great if you have existing back problems or you face a lot of stress at the office. The built-in massage means you don't have to squeeze a massage session into your busy schedule, and you can get an instant massage when you are feeling a bit worn out. You can even choose from the various available modes.
This is also a great reclining office chair to have especially during the winter, thanks to its built in heat therapy system.
You can control all the features of the chair using a remote control, which you can conveniently keep in an easily accessible side pocket. You can also stow away a book or a magazine for when you want to spend some time reading and relaxing.
Consumer reviews show that users loved all the features, and the Aosom I3233 recliner massage chair also got good feedback for its wide armrests.
But if you prefer a more classic style, you'll like the Power Rest Reclining Office Chair. This is a simple reclining chair that can achieve up to a 45-degree recline. It is one single package, with the padded headrest, armrest, and thick padded footrest already attached to the chair.
This does not have any other features, aside from the recline, but it is great for the office because of its no-nonsense, fuss-free design. However, you may choose from black or burgundy to fit the color scheme of your office.
Most reviews say this is quite a good deal, although the Power Rest Reclining Office Chair isn't one of the most affordable on the market.
Expert Recommendations
While consumers say one thing, experts are veering towards another. According to experts, the most recommended reclining office chairs are those offered by Lafer Recliners from Brazil, especially models X Rocker, Liza, and Billie. You may also want to check these out to get a clearer idea of available options.