What It's Like To Be
Mental Health, Trauma, and Me
Welcome to my world.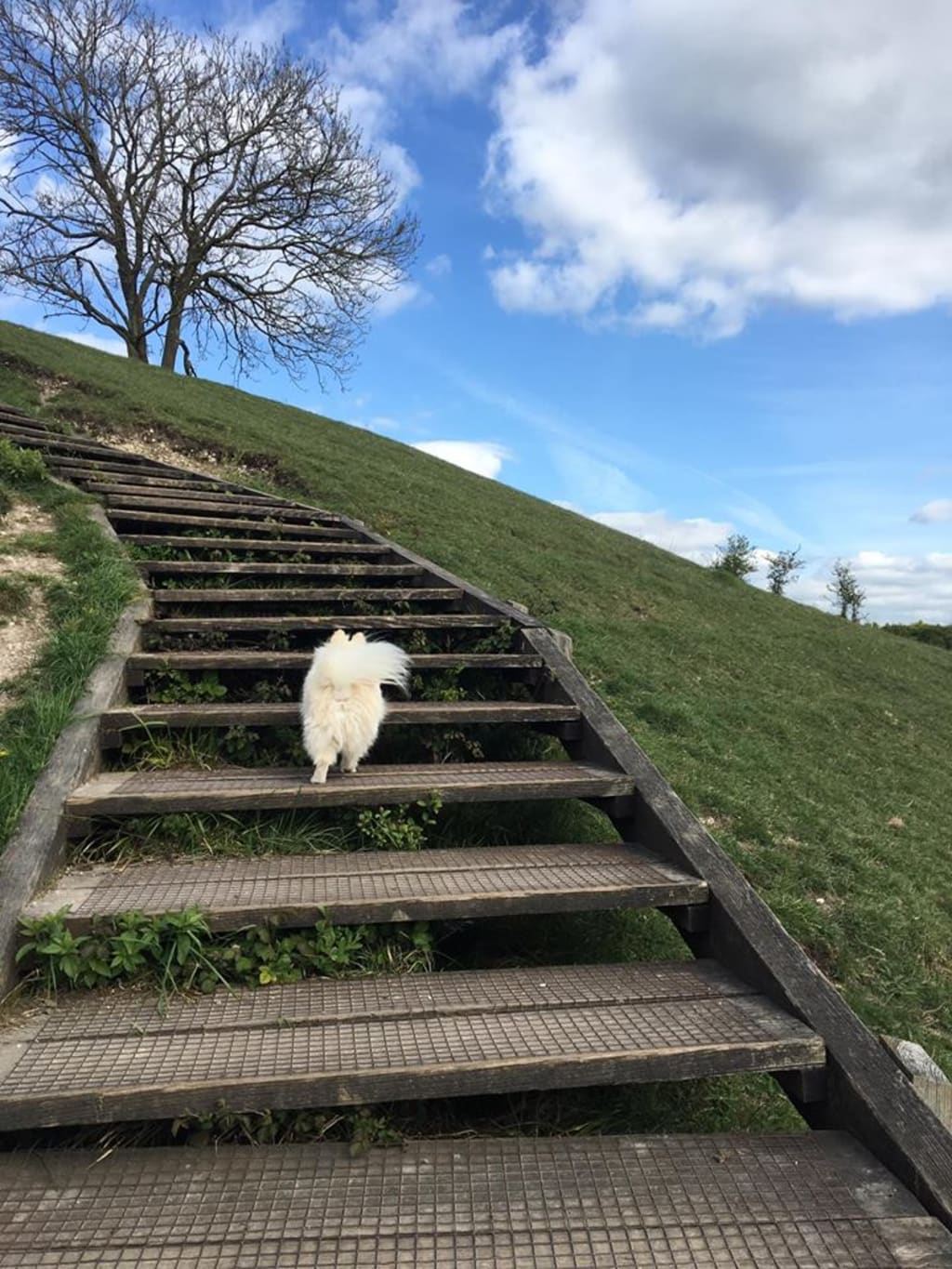 Having thought about doing this for so many years... I've finally started!
I thought I would start this page off with introducing myself, letting you have a glimpse into my world and sharing my hopes for this page.
Firstly, hello!
I usually go by the name of Noo (a long story behind that one, I'm afraid! I may share it one day, haha!). So, a little about me: I'm a young woman based in the UK, trained as an Integrative Counsellor (currently collecting what feels like millions of hours in placement in order to qualify, having finished my three years of study!). Those who know me would consider me a bit of a nerd... give me a book and I'll be entertained for hours! As a result, I find myself starting another three years of study (why, I ask myself?) reading for my undergraduate BSc Hons in Psychology & Child Development. My main areas that I work with in counselling are Complex Trauma and Survivors of Sexual Violence.
My love of working in mental health started when I was 18 years old. Somehow, I found myself working in acute psychiatric NHS hospital. This was total madness... 18 years old, no personal or professional experience of mental illness, and totally sheltered to the point of naivety! My employers should have been shot for hiring me in the first place! However, after getting over the initial shock of seeing a somewhat normal hospital setting, although totally unsuitable for the clientele... not to mention getting rid of the images that were in my head from horror movies, (yes, I had imagined a dark dungeon hovel with tasers! That in itself says DO NOT HIRE THIS CHILD!) I started to find myself intrigued by this world that was totally alien to me.
I remember my first day well! Terrified, quiet, and beyond confused. "Talk to them? And say what exactly?"... This was my first thought when I was told to just go and talk to people on the ward. My only real knowledge of mental health was through Hollywood; the idea of actually talking to someone, on my first day, with no direction or topic totally baffled me! So, what to do? Pluck up the courage; remove yourself from the office, stand amongst 19 acutely unwell men in a grotty corridor outside the lounge, until finding an opening to talk to someone… in other words, until they spoke to me!
"Hello, who are you?" grunted the 6ft2in man...
The rest is history! That conversation to this very day still makes me smile! You can learn a heck of a lot in a psychiatric ward in seven minutes. Firstly, a "Rainicorn" is a real thing. It is the short term for a rainbow unicorn. Secondly, schools need to have a curriculum specifically on mental health!?! (That is just common sense, surely?) Thirdly, the most INCREDIBLE, INTELLIGENT, and COMPASSIONATE people on this planet can struggle with mental health, and believe it or not, they are no different from you and me.
So that is where this all began. Spending the next six years working in NHS and private; acute, intensive care, community, and charitable mental health organisations, I learnt on the job... not ideal and never in a million years would I suggest this. (Clients deserve better care than that!) Although, it has taught me more than a book could ever teach. I learnt about what it means to be human. What it means to love, to lose, to suffer, to care, to empathise and sympathise, to hurt, to cry... to lose yourself. Those moments; those days, weeks, months, years. To not be in touch with reality. Or worse... to be in touch with reality but not be able to touch it. To not feel. Not see beauty. To not think, or get rid of those relentless thoughts. To not be able to have a moment to just feel that one day everything will be OK again. To not see the light at the end of the tunnel. It all sounds like doom and gloom! It is... It's not pretty. It's not Hollywood with big flashing lights and billions of pounds of investments. It is called mental illness and I wouldn't wish it on my worst enemy.
However, I love my job. Sounds strange doesn't it? Not to me! OK… yes, it's hard! Beyond hard; but not as hard as it is for the people standing in front of me. I love my job for more reasons than I can ever list on a million sheets of paper; but here are my top three!
1) RECOVERY. It exists! It is a thing! It can happen! Although, by no means is it easy… it is most definitely a hell of a journey for some, but I am thankful every day that I have been trusted enough to help people on their journey. To prop them up when they need a helping hand and to sometimes do things that I don't realise I am even doing? That is called just being there! There have been plenty of times where I have thought to myself, "am I actually doing anything?" Usually when I think that, the answer is no. The reason behind this is, just being there for someone can be enough.
2) Sometimes poor mental health and/or mental illness can be attributed to having experienced some degree of trauma… NOT IN ALL CASES! Also, the experience of mental illness can be, in my opinion, quite traumatic for the individual! Somehow, (don't ask me how! It baffles me to this very day!) these people survive! Not only do they survive, they live! Some of the experiences of the people I have met are unthinkable. I have come to the conclusion that people are amazing! Bringing me onto the point… RESILIENCE. How people can be so resilient is beyond me. I cannot even imagine getting through an ounce of what some of my clients have endured, but I have been one of the lucky few to hear their stories, their battles, and their survival. I've seen resilience with my own eyes and it is inspiring.
3) HUMANS. That's right. People! That is something I love about working in the world of mental health. It is an honour to meet some of the best people on this planet. (That is by no means an exaggeration!) I feel humbled that people feel safe enough to share their story with me, good or bad, filled with laughter or with tears of pain. I get to see snippets of what it means to be human. What it means to exist and what it means to have to fight to live. Realising the privilege of existence and just life in general! I, like anyone, have had my share of pain and suffering, but because of my work, my eyes have been opened and my mind and heart exposed to the realities of life. I am forever grateful for that.
So, I'm going to bring this to an end because I could continue writing forever! (No joke… I'm a talker when I start going; good luck stopping me!)
I want this page to be helpful. To be a safe place for people to learn, to ask questions and to share the realities of mental health and trauma. I will share my experiences of my work; (obviously never confidential client work) but I will share my experiences as a counsellor, mental health practitioner and most importantly as a human!
Thank you for reading this far, it truly means a lot!
Warmest wishes & helping hands,
Noo x
(I would like to dedicate this first article and starting point to all the incredible warriors that I have had the honour of meeting and knowing that have sadly lost their battles. This is the reality of mental illness. Forever in my thoughts and always in my heart. We will win the war xox.)