Meet Vikramsinh Parmar, a Freelancer Turned Entrepreneur
Born on Feb 27th, 1993 in Bhavnagar district of Gujarat, India, Vikramsinh was not even in the least aware of his career graph when he was in the college.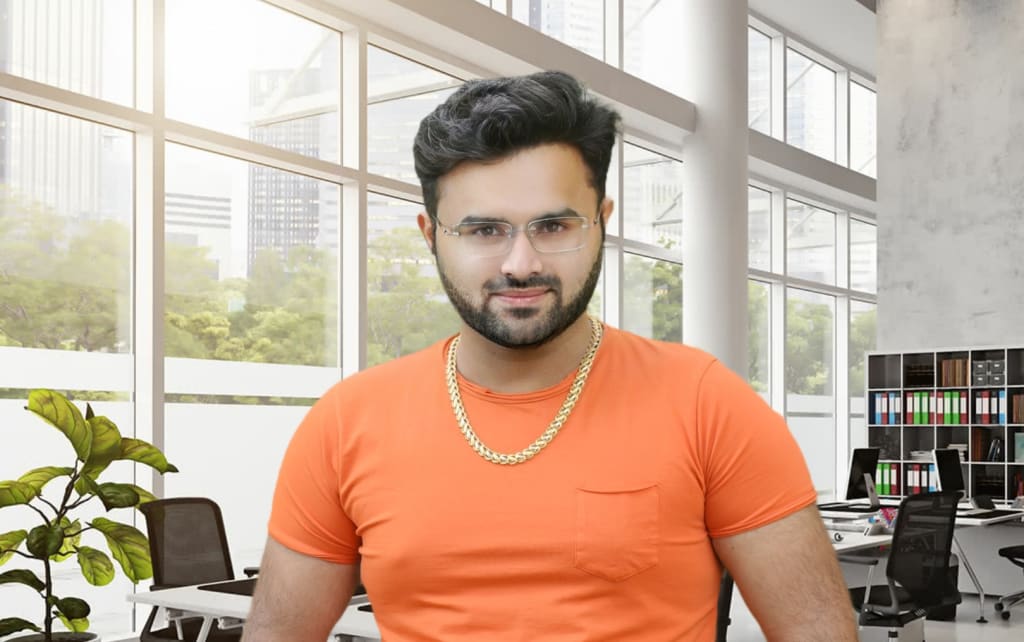 Vikramsinh Parmar
LawTally, a website based on the unique idea to digitalize the way lawyers connect with the clientele or vice versa, is a breakthrough project in the life of its founder. Vikramsinh Parmar is a businessman and entrepreneur who is proudly passionate about bringing innovative ideas to life.
Born on Feb 27th, 1993 in Bhavnagar district of Gujarat, India, Vikramsinh was not even in the least aware of his career graph when he was in an engineering college. All he knew was he had a burning desire to seize the passing opportunities and work on his own terms. He had just one thing in mind - he wouldn't become a part of the corporate system to put butter on his bread. And hence, today we know him as the founder of LawTally.
However, the success path of a college student to becoming a startup founder wasn't easy. Vikramsinh opted for the roadway of freelancing and started his career as an SEO expert. The journey wasn't smooth in the beginning but it picked up gradually. When the freelancing started paying bills, he dropped out of college. With his expertise and determination, he built a team of 25 passionate individuals who were supporting him to build his empire.
While all of it was good, it wasn't enough. Working online couldn't satiate Vikramsinh's flaming passion for growth and development. That's when he came up with the idea of LawTally. After dealing with the many facets and challenges of business, LawTally came to life.
When asked about what is different about LawTally, Vikramsinh turns towards the startup's basic and instilled values. According to him, Lawtally is a platform that provides an equal right to seek justice to everyone. It is a user-friendly platform with an innovative and unbiased system. The law industry is expensive, which may become the reason for people to not get accessibility to it. With our platform, reaching out becomes easy and convenient. It works amazingly for the lawyer community as well as they get a platform to pitch their talent and help the community without any biases.
In addition to this, Vikramsinh is working on different business avenues as well. He owns a student visa consulting firm called Avik Overseas with his business partner Mr. Avi Patel. He also shares a genuine interest in the real estate industry and owns twelve real estate properties with decent ROI generation. His interest has also made his ways crossed with Mr. Sandip Lakhani who is now his partner in the ownership of a real-estate firm. He is very excited to progress the journey of new projects in this firm that is worth $2.5 million. He is also working with the Indian central government on the western railway projects.
When asked about challenges and roadblocks in the way, he talks about accepting them as they come. He believes an entrepreneurial journey is always full of twists and turns. However, the COVID 19 pandemic surely brought a halt to the setup. The journey from the 'office culture' to the 'online culture' wasn't easy and put all of us through some rough patches. He gives full credit to his freelancing experience that helped him get the situation under control. And now, he believes his team is even stronger.
Vikramsinh dreams of making the startup more accessible and sustainable in the coming years. The startup is currently based in New York, USA, and Vikramsinh's immediate vision is to expand it to India, Canada, and the Middle East. He also plans to make it reach the top 3 lawyer directory websites in the world in the next five years.
To Vikramsinh, success is not the final destination. He considers it a journey where the experience is much more important than the outcome. And with LawTally, he is supporting people to get accessible experiences.

Matt Hamp
Matt is an award winning content writer who is well versed with online reputation management campaigns. He is associated with RepZe.com and helping clients to reclaim their online reputation.
See all posts by Matt Hamp →