Marketing Socks for Good from the Big Easy
A New Orleans startup is demonstrating the idea of "doing well by doing good"... and doing very good in the process. Bonfolk is capitalizing on the fashionable sock craze, and in the process, they are helping the homeless with an appeal to consumers to buy a pair, donate a pair of socks. It's a true "win-win" for all!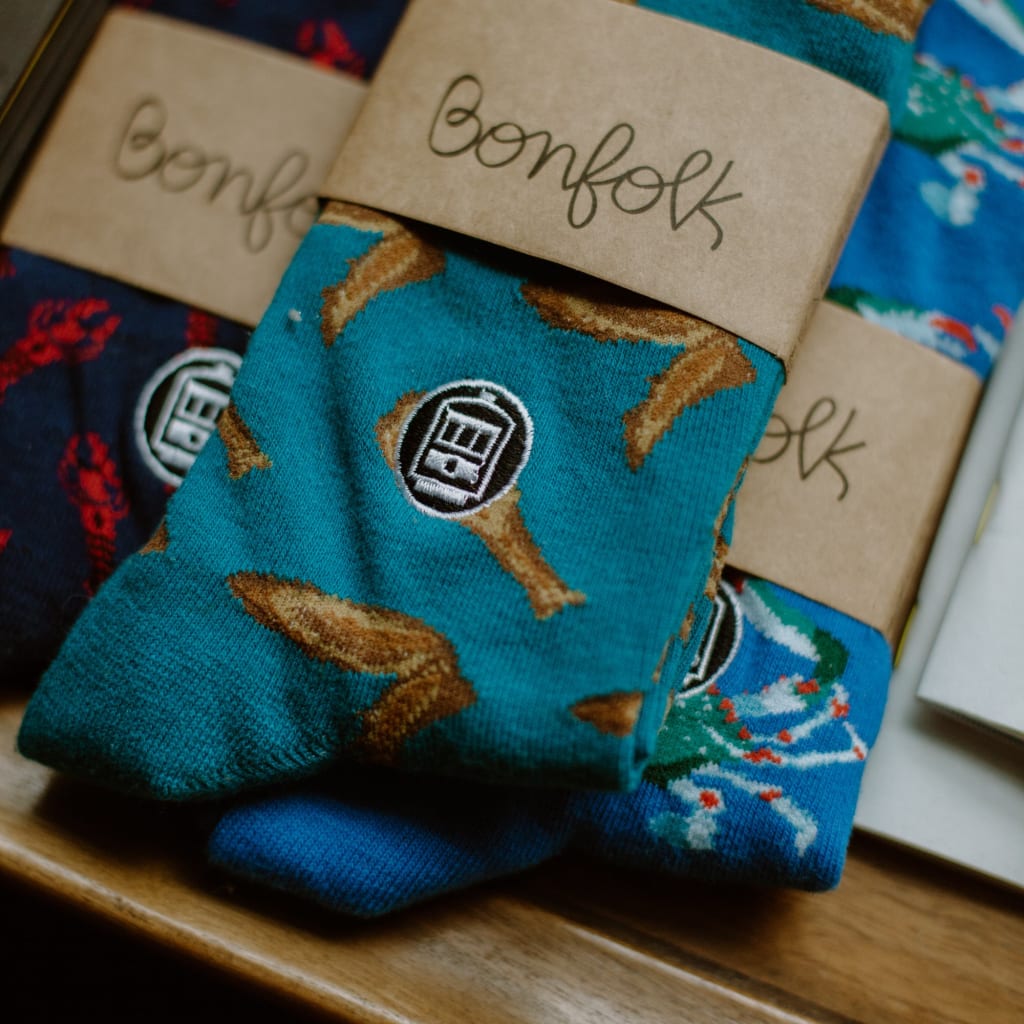 As a management professor and consultant, I can safely say that one of the waaaaaaaaay most overused—and overwrought—terms in business today is social responsibility. Companies will go out of their way to tell you all about whatever good they are doing to show just how socially responsible they are. And oftentimes, they will spend as much or more on advertising and promoting the good things they might be doing than on the actual good things they are doing.
These can be really big companies, and they can be doing really good things. And yet, every time we see a commercial come across our TV screens about how an oil company is helping to protect the oceans or an ad on a website inviting you to click to see more about how a fast food company is helping to promote better nutrition for kids, the resulting impact may be far less—and even the opposite—of what the company trying to promote its good works to burnish its image is spending its advertising and promotion budget to do. In many of our heads, the cynical meter working in our mind tends to hit 11 when we see companies "wear their social responsibility on their sleeve" and try to market themselves in this way.
And yet, for all the necessary skepticism we have today as consumers, there really are some companies out there that exist—and thrive—based on having a socially responsible message. More than that, they succeed precisely because they are not just showing you that they do good. Rather, they live and breathe their mission of doing good for others through what they do as a company.
I can think of no better example of this than a New Orleans startup that is beginning to have great success and to make a great impact, not just locally, but nationally as word of their good works spreads. And if you happen to be wanting to do a bit of good with your Christmas shopping—or shopping any time of the year—I can think of nothing better that you can do than to seek out socks from a small, but growing company—Bonfolk.
Mike Hoss of Hoss Communications, recently did a story on Bonfolk, airing on the local CBS affiliate in New Orleans, WWL-TV. Hoss' piece did a great job of concisely conveying the Bonfolk story—and it is an amazing one.
Bonfolk is the creation of Janna Hart, a native New Orleanian who went to fashion school in Los Angeles, but came home with her husband and started her own company, with a name that simply means "Good Folk."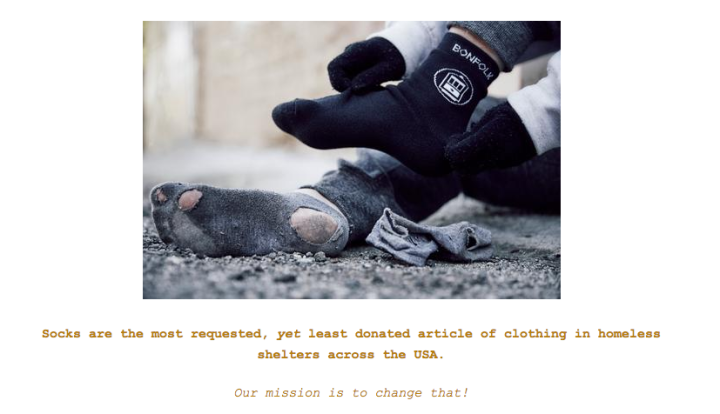 While living near the area known as Skid Row in L.A., she saw the plight of the many homeless there and vowed to do something to help. Her answer was Bonfolk and a simple idea—and business model—to actually help the homeless.
What do homeless people really need? While we may feel our spirits uplifted by giving a monetary donation to a homeless shelter or be impressed by a celebrity spending a morning serving them soup, they have a very practical need—one that we ourselves largely take for granted. In one word, it is socks. As Grant Trahant wrote in his early profile of the company:
It's easy for most of us to forget how important socks are to our health since most Americans have easy access to a clean pair daily. At times we can forget about the many Americans who live without this luxury. Clean socks are essential to disease prevention, foot pain, warmth, & overall quality of life.
Since their start, Bonfolk has worked on a simple model: For each pair of socks that they sell, they donate a pair to a shelter or charity that works with the homeless. To date, they have donated over 100,000 pairs of socks! And while Bonfolk sells designer socks with cool graphics and bright colors, what they give away is intentionally much more practical. According to the company's website:
"The socks that are donated are not the same socks that you will purchase. The donated socks are specifically created for the needs of those less fortunate. The socks that are donated are a high quality sports sock made using premium cotton that wicks moisture. They are anti-bacterial & solid black in color to show less visible wear."
And so the company is currently selling socks based on the culture, symbols, and icons of New Orleans and South Louisiana, like:
Coffee and Beignets...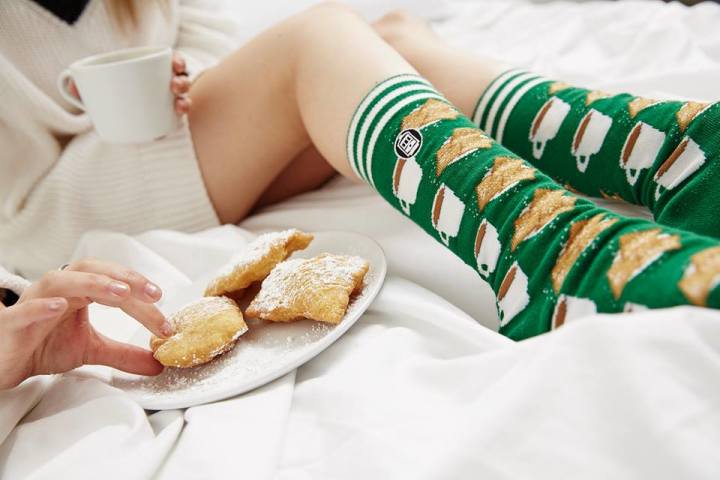 Snowballs...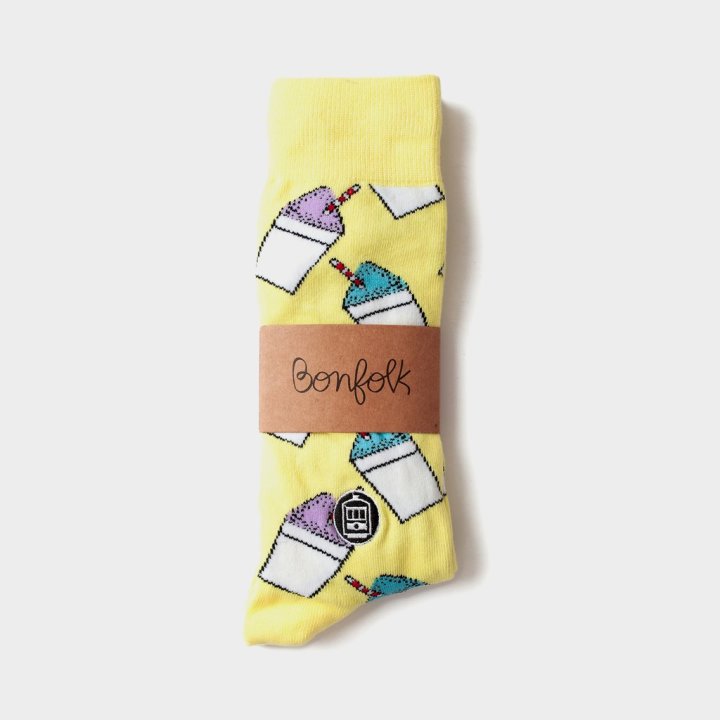 Fried Chicken....
Oysters...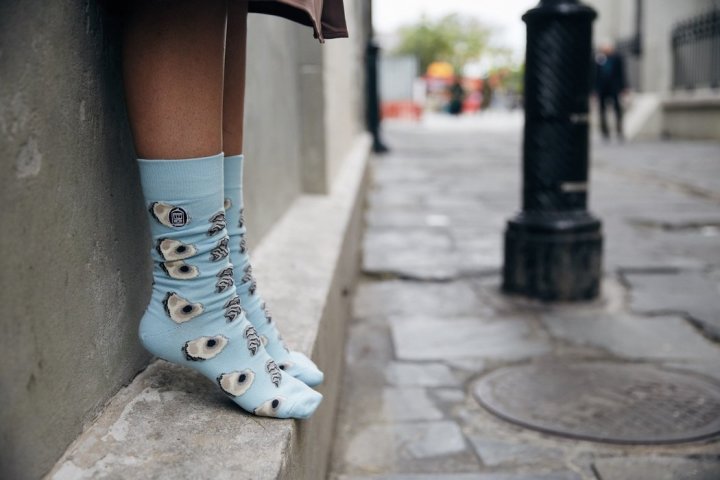 And Many, Many More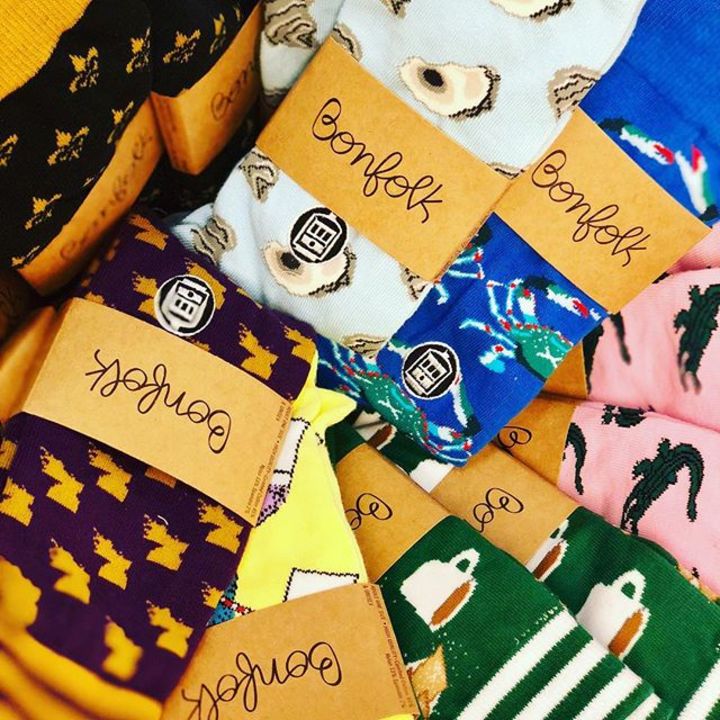 And Bonfolk has big plans to expand beyond their New Orleans roots and officially take their mission nationwide. They have announced plans on their website to "design socks symbolic of every state and donate across the entire nation."
Analysis: A Truly Greater Good
The point of doing this article was not to be an infomercial for Bonfolk (although if the spirit moves you to buy their socks for those on your Christmas list, here's the link to their online store). Rather, it is to point out a simple fact. All too often as we talked about at the beginning of this article, companies trumpet what they do for good for their own benefit. Their social responsibility is done for the wrong reasons. For some, it is to provide cover for possible past misdeeds (I'm looking at you, BP!). For others, such as TOMS with a similar "buy one, give one" model for their shoes, while it sounds good to donate shoes to those in impoverished developing nations—and you can't argue with the fact that they've donated some 86 million pairs of shoes over the years to those in need, research has shown that this actually serves to disrupt the local shoe market, hurting local makers and vendors. The same can be said when "free" options are introduced right here at home for everything from school supplies to kids clothing and more, even free food giveaways, as local businesses—and the jobs—they support can be severely impacted negatively when "free" options are introduced into the market (ah, the economic "invisible hand" does work everywhere...).

And so, our local, New Orleans-based success story is truly an example of "conscious capitalism" at its best. Unless you are an executive with "Big Socks," you simply cannot make the same argument as is made with TOMS and similar companies pursuing a "buy one, give one" socially responsible business model—and marketing strategy. Helping to ensure that the homeless have warmer, healthier feet right here in the U.S.A. simply has no downside. So, Bonfolk is truly a shining example of the doing well by doing good business philosophy, and one can only tip your cap to them for building a truly actively socially responsible business based on a "win-win" value proposition for all involved. Here's to their continued success - and yes, a nudge for you (wink, wink!) to become a part of Bonfolk's growing sock family this Christmas season and beyond by checking their styles out online here!