Making a Career in CNC Technology – Everything that You Should Know
How you can make a career in CNC Technology Industry?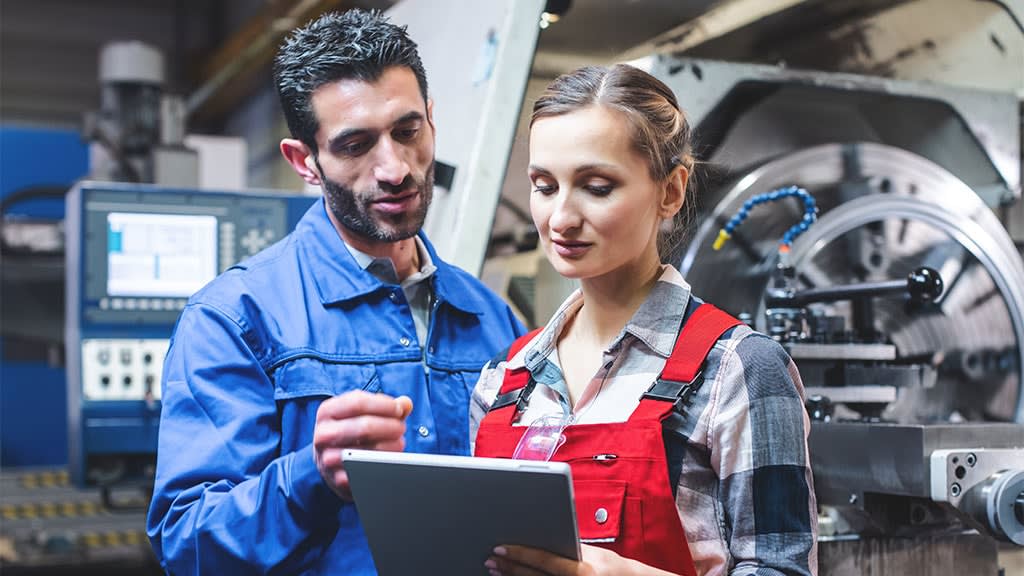 Computer Numerical Control or CNC is a process that controls an automated machine using a computer program. These machines are run under the supervision of an accredited CNC operator and help increase productivity and minimize the likelihood of human errors on a project.
CNC machines came into existence in 1950 and gained general acceptance among manufacturers all across the world. The technology also witnessed a significant revolution in the year 2000. Presently, many different industries are using CNC machinery.
Types of CNC Professions
You can either work in a CNC profession as an operator or a programmer. A CNC operator runs the machine to produce a variety of products while a programmer programs the CNC machine as well as the computer to make it usable for the operator.
Since CNC machinery revolutionized with numerical programming and design specifications, it has become easy for CNC operators to make sure that the equipment works properly and detects potential problems, including overheating and vibration.
Luckily, CNC operators and programmers are in huge demand these days. Almost 90 percent of professionals with graduation from accredited CNC training programs have chances of immediate hiring with a salary range starting from $35,000 to $78,000. Since CNC serves as the foundation of manufacturing in many industries, such as nuclear, machinery, and aerospace, many employment opportunities are available in the said fields.
What Do You Need to Become a CNC Professional?
Computer Numerically Controlled or CNC machines help cut and shape plastic and metal to use in many different types of manufacturing. To operate this machinery, a CNC operator must have the necessary mechanical skills and the ability to read blueprints.
Educational Requirements
As mentioned earlier, working with CNC machinery requires you to have a range of skills. Some of those are obtainable through certificate and degree programs. Internship and on-the-job training are also helpful in getting familiar with your workplace equipment. You can complete these courses through technical schools and community colleges. For certificate programs, you can look for a vocational school, commercial trade school, or community college in your city.
Some CNC operators also advance to the position of CNC setup operator or choose to be CNC programmers. Working on these positions, however, needs you to meet additional educational requirements, such as completing a course in advanced computer programming. If you are planning to work in shipbuilding or aerospace industries, completing a bachelor's degree in engineering is a must.
What is included in the Coursework?
Degree and certificate programs for CNC include blueprint reading, basic mathematics, CNC machinery setup and operation, and CNC tooling. Some CNC education programs also include computer-aided designs and manufacturing (CAD/CAM) and primary programming skills for different CNC lathe and laser operations as well as milling applications.
Training
After you complete your degree or certificate to become a CNC professional, you will need to have the relevant hands-on training in using the machine and CNC machinery operations. Many state machining and tooling apprenticeship associations offer CNC operator apprenticeships. It takes four years to complete your apprenticeship program, during which you can work as a full-time employee of the sponsoring company.
Several companies require CNC operators with essential computer programming expertise, and it is more likely that CNC machinists will see an increased demand within the next two years. If you want to make your career on the technical side, working as a trained CNC professional can turn out to be the right opportunity for you.
A career in CNC has excellent growth potential. The experts at Senga-eng.com are one of the best examples of those who decided to utilize innovations in CNC machinery technologies and are doing the best in their workplaces.
Reader insights
Be the first to share your insights about this piece.
Add your insights