Lifehacks for Young Entrepreneurs
7 Tips to Be Successful Entrepreneur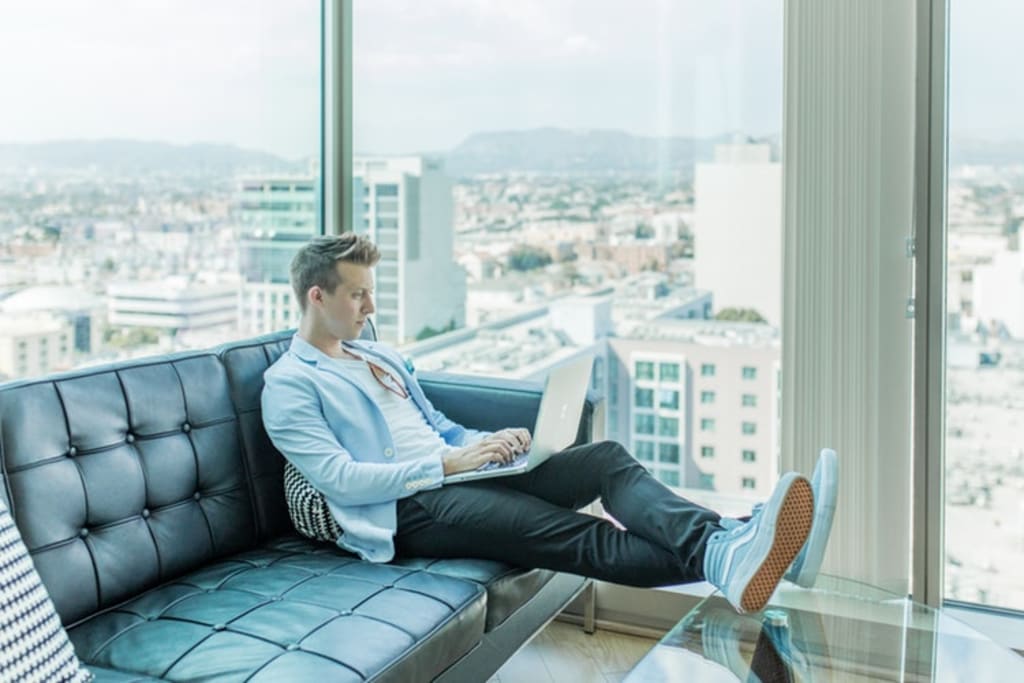 Being your own boss, starting your own company is the dream of many. The 9 to 5 job is no longer the end goal. More people are thinking about getting into the entrepreneurial world and this includes the young people: the millennials. Imagine the creativity you can wield when you are running your own company. You have the power to design products and services that are linked to your expertise. Being an entrepreneur doesn't just give you the possibility and opportunity to earn on your own terms. Entrepreneurship can give you the opportunity to get into projects that you truly care about.
Delving into the entrepreneurial world even if you are young shouldn't intimidate you. Right now, millennials are the biggest consumers in the market. Young people's values set the trend. Young entrepreneurs are probably already in touch with the fresh ideas that can translate to products and services that can prove to be successful. As a young entrepreneur, all you need is a little push, a few bits of inspiration, and some savvy business advice.
Get yourself a mentor.
To get yourself right on the track you need to polish your business knowledge. You can get yourself a mentor. Mentors give you practical tips to succeed in business. Books are great but authors don't share everything. Mentors can give you the boost your confidence needs as well as timely advice. Mentors also have a network of connections they will gladly share with you since they are already invested in your success. Eighty percent of CEOs have stated they received some type of mentorship. The numbers speak for themselves. As a young person, you can find business mentors from family members, local businesses owners who own a business you respect, and business owners who want to give back.
Find your passion.
Passion should be an easy thing because as a would-be entrepreneur you probably already have something you are already passionate about. Every human has the instinct to be creative and inventive. It is just a matter of polishing your ideas to be marketable. Ask yourself: what are you passionate about? How does your passion translate to goods and services? Make your research and refine your final products and services.
Be ready for sacrifices.
The start of your new venture will be rocky and things may daunt you. If you've already decided to go for being an entrepreneur you may have already sacrificed your day job. Being the owner of business means you have to put in more time and effort into it. You will find yourself engaging in your business such as answering e-mails and researching even after work hours. Your personal and professional life will be blurred. This may mean less sleep for you as you pour in the much-needed extra hours to make your business a success.
Start a business.
After you've refined your products and services you should be able to start your business. You can take out instant approval personal loans to fund a startup, you may need to have a nine to five job just to save enough to fund your projects. You can get parents and family to get involved or get an investor. When your business is set-up you will need to find customers. Learn from feedbacks and adjust your business according to its performance with customers. Be willing to adapt, be flexible and change.
Move fast and be innovative.
Facebook CEO Mark Zuckerberg epitomized this point in mapping out Facebook's direction. Moving fast means being able to build more things. Even if you make mistakes, the end result is you will learn faster. Don't be timid and do take some calculated chances.
Believe in what you are doing.
It is good to start a business which stems from a value you care about. When you begin your business with this mindset you will always believe in what you are doing. Starting a business will be daunting at first but the challenges eventually pay off. Do acknowledge that you won't be the most knowledgeable or expert person in your field and every entrepreneur knows the value of humility. Asking for help or expert opinion can help you gauge your next move. Accepting assistance can help you to have more confidence in your business decisions.
Don't concentrate on money.
A lot of respected companies confess that they are not obsessive about money. True, that business is all about making money but they focused their efforts in other areas. This may seem counterintuitive but it has a huge payoff. Jeff Bezos for example, intended Amazon to be the most customer-centric company on earth. Amazon focuses obsessively on the customer. The result is a unique customer experience that has people coming back for more. When you are just starting your company, you won't be making a lot of money. Your first steps are an opportunity to know your customer and give them the experiences and services only your business can provide.