Life After Education
The struggle of becoming a man in current world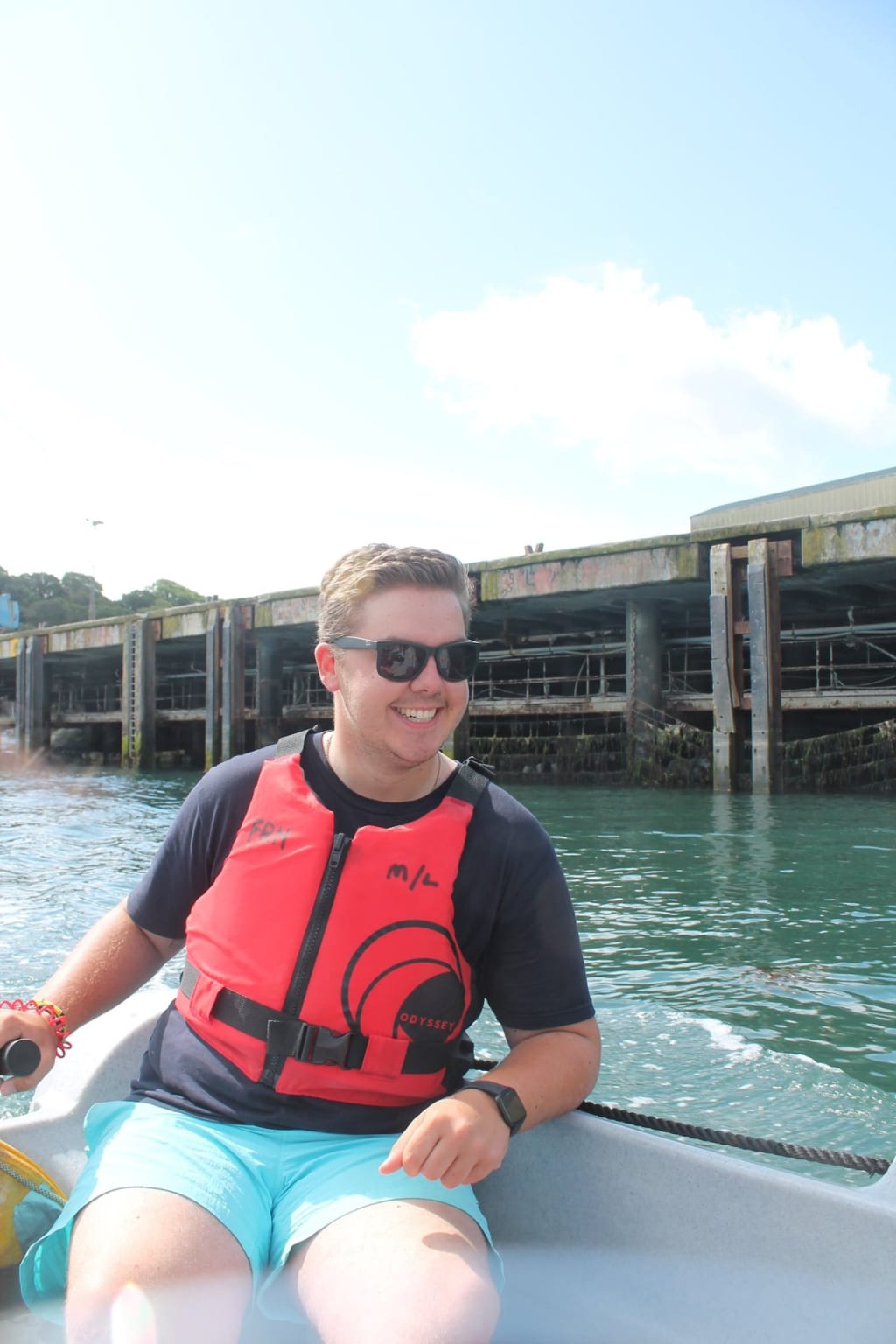 I remember sitting in my secondary school classes thinking about how I couldn't wait to grow up and be a 'proper adult'. Since then, I've been to college, studied at university, and am about start to my third job after university. And being a 23 year old British man, I have a higher chance of dying from suicide as a result of mental health issues than anything else.
I studied Geography at the University of Plymouth. I was the second person in my immediate family to go to university, as my sister had gone before me. There's a massive amount of pressure on young people in the UK to go to university. This is mainly because there is very little work and opportunities for the higher paid salaries without a degree. I had no idea at the age of 18 what I wanted to do with the rest of my life. At that stage in my life I was solely interested in surfing, music and doing all the things a teenage guy does. So when I applied to university I thought I would study something that interested me, and with that I applied to study geography.
Through university I faced many challenges, both academic and personal. On the academic side I faced the same issues anyone has faced at university. The high workload, learning completely new subjects, new writing techniques, and trying to be the best you can be. On a personal level, I choose not to go into student halls opting instead for a studio flat. I loved it through university. I could see all my mates whenever I wanted, and when I wanted I could shut my door and block the world out. This at times was exactly what I needed. The break from society and people allowed me to unwind and relax. But more often than not, it meant on those days when I felt depressed and alone, I would sit in my flat and not see anyone. It could lead to periods of anxiety about just stepping outside of my own little space. This in itself meant my university work took a hit. My grades would fluctuate and I ended up finishing university with a 2:2. Being a young man in the UK, we are often told growing up that you need to 'man up', that men don't cry. In my own family, my dad never shows too much emotion, he never cries and he's always the rock for my mum. So for me, I've always tried to emulate that. To be the rock for my girlfriend, to not cry and to handle my emotions the best way I can.
This meant, in the times when I should have been asking for help, I was sitting in my little flat feeling like the world was dark. I made myself an island, completely cut off from the world. Because I didn't know how to reach out and ask for help. I had days when I asked myself what the point of it all was. I would drink more than I should have to try and stop feeling that way. The next day I always felt worse. I was lucky, I have a girlfriend who was always there for me, the shining light at the end of a sometimes impossibly long tunnel.
But I made it through all that into my first job after university. I worked as a contract surveyor for Ordinance survey and I got to travel all over the country to update the maps. I landed the job before I'd even graduated and before I knew my final grade. When I found that grade out, I was in the south of France with my girlfriend and her family. There's always this idea that if you don't get a 1st or a 2:1 then you've failed. And I remember the day my results where coming out. I could barely talk to anyone because I was so nervous. When they finally came I had to sit on my own in our room and I saw the 2:2. I just started crying because I thought I had failed. I didn't think that I was good enough, and I'm my own worse judge. will push myself to be the best, and I knew I was better and that I'd failed. Then my girlfriend reminded me that sometimes you don't succeed, but I had succeeded. I had a great job, a great little flat, and I was on holiday in a beautiful part of the world. So I accepted the 2:2 and just got on with my life. I wouldn't let it define me, even if I still sometimes think I didn't do enough.
Working as a contract surveyor had its challenges. I would find out on a Thursday where I would working on the Monday. Sometimes it was a short drive, other times it was a flight to Scotland. So I lived out of a suitcase for 9 months. But I got to see some the most incredible places and meet some of the nicest people around the country. I worked that job for 9 months in total. When I found out the job was ending (due to the company losing the contract) I began looking for other work. I must have sent off thousands of applications. Of those I had two interviews, neither of which I got. When the job ended, I still hadn't found work. So I had to apply to universal credit. I did this to pay the bills and keep the roof over my head, but it was something I struggled with. Because I'd grown up with my dad always providing, when I wasn't able to it was a very tough time in my life.
Eventually I was offered a job as a junior surveyor at the new nuclear reactor, Hinkley Point C. For this I had 11 hour days, and live away from home Sunday night to Friday. For me, the work was easy. You simply set up the total station where you can see what you need to see, and then measure in the feature. Once this is done I would give the data to another surveyor who would then process and send the drawings off for approval. The biggest thing for me was being a number in a big company. I would do a lot of the hard work on site, and the senior surveyor would take that work and put his own name on it and tell everyone he had done all the work. All the time I was dealing with any issues on site and interacting with the construction crews. There was a lack of training offered to me, and very little chance to progress up the ladder. This all meant it felt a bit pointless putting in the hard work.
Being away from home so much brought its own issues as well. Due to the long hours after work I would eat my dinner and then go to bed. So I had no social life and barely spoke to my loved ones. I felt incredibly lonely, with many people not truly understanding what I was doing week after week. Then on the weekend myself and my girlfriend would visit friends, family, do the housework and try and find time for ourselves somewhere in those two days as well. I can appreciate that for some people. This kind of work is a lifestyle that they accept for the money. But for me, I would rather earn a bit less and get to go home every night and have a good work/life balance.
Without really meaning to I started looking around the local survey companies. I sent a CV off to a small family run survey company in Exeter and within a week had been offered an interview. Thankfully I had some time booked off, so I thought why not give it a go? I didn't like my work at Hinkley and I needed a change for myself. So I went along and within three days I had been offered the job, accepted the job and handed my notice in at Hinkley.
I have never been more nervous than when I handed that notice in. It was the first time I had ever quit a job, and I knew I wasn't giving much notice even though my contractual notice was very short. Thankfully my manager took the news well and offered me his best wishes with the new job. But one of the big things causing the nerves, the unknown. The idea of leaving a position where the money is good and I know how to do the job, to a position on less money, new company and new work. It's putting it on the line and pushing the comfort zone. Now I'm sitting writing this with my week off before starting a new position with the prospect of a long term career ahead. The thing to always remember, sometimes we go through highs and lows in life. Sometimes those lows feel never ending and they are the toughest times we face. But with perseverance and some hard work, they always end. And you look back and realise every hurdle, and bump in the road makes you stronger.