Let's Make a Box 01
Fun package design project overview for those looking to break into package design.
The full design process for a quick and simple box of medicine.
It's time to dig into the wide, wonderful world of package design. Have you ever wondered how that box of cereal or package of toilet paper made it's way onto the shelf and into your home? I'm a graphic designer with almost a decade of experience with a bulk of that being in the world of package and consumer goods design.
What Is The Let's Make A Box Project?
I started recording myself going through a quick and dirty version of the design process so everyone could see what goes on behind the scenes. I have a few over-arching goals in mind.
1. Give everyone a look into the world of package design and graphic design.
I think there's a lot of confusion on what things take a lot of time and what things take just a few minutes. In the video above, I actually pressured myself to complete the entire first draft of a project in under an hour. There's actually a lot of flaws and the finished product isn't what I would call even close to ready for print, but it's a nice distilled look.
2. Grow the graphic and package design community.
I would love to grow let's make a box into a fun community of experienced and rookie designers alike. The goal here isn't to do in-depth analysis of package work. It's to take fun projects and have fun with design. Only then can we really open ourselves up to learning new things. If you take yourself too seriously, you can become trapped by your own ego and become a miserable person to work with.
Let's Make A Box: TurdX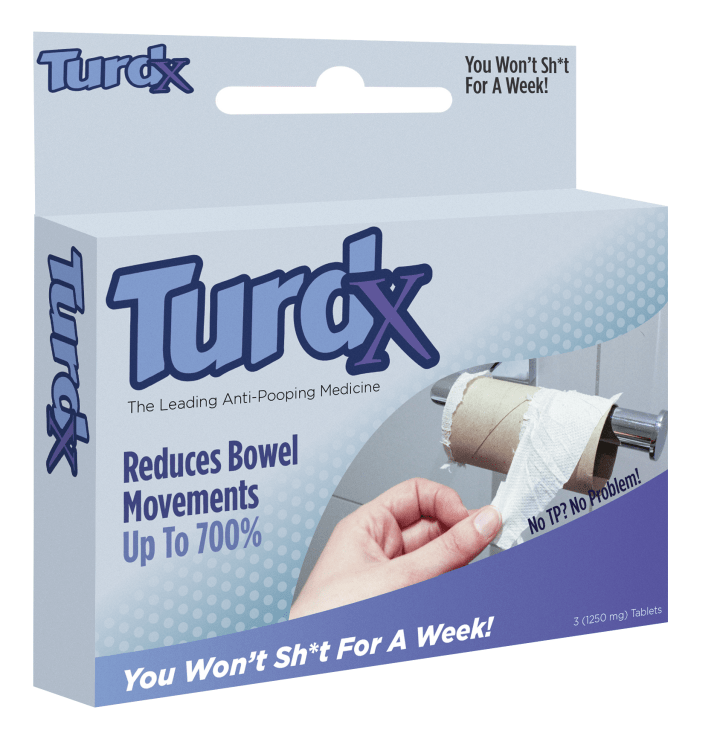 All great package work starts with a dieline. The dieline is something your printer uses to cut out the box with extreme precision. It is then printed flat, as is, and sent to a warehouse that produces the product where the boxes are assembled and filled with product. Finally their shipped to stores or sold directly to consumers through web purchases. Another thing can happen is the producer ships the goods to the printer, the boxes are printed and filled, then shipped back as a finished product ready to sell.
Today's project starts like many other packaging projects. With a dieline.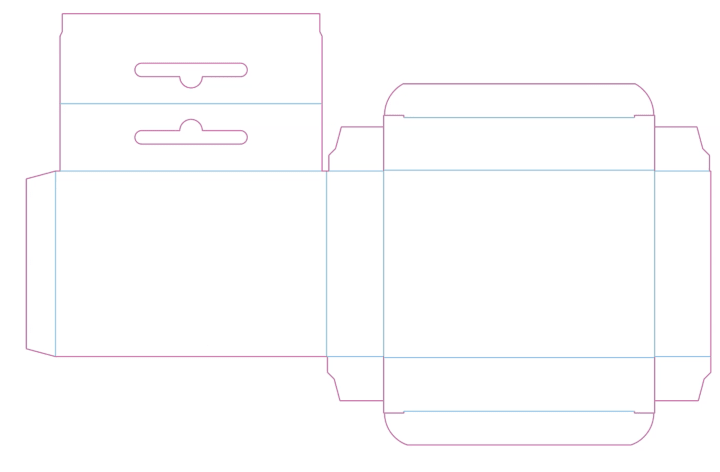 Design Challenge 01: Timed Excellence
If you are a design pro or a novice and would like to join in on this project, I have the dielines ready to download here.
I would love to see what you come up with for TurdX. Make your own logo and box then share it back with the community. For example, I gave myself just under an hour start to finish. It's a great exercise in making sure the right things are done when they need to be. The real challenge behind this exercise is speed and decision making. Linger on one aspect of the box too long and you'll miss your deadline. Here are a few things you'll want to get on your final box:
The TurdX Logo (you create this)
A short descriptor of what TurdX is (the leading anti-pooping medicine)
A primary and secondary marketing message
You'll have to decide on colors and if you'd like to include imagery or not
Include a more robust product description on the back, and leave room for drug facts.
Complete the project in under 90 minutes. Mockups are optional.
Become Engaged With Let's Make A Box
If you would like to participate in the "Let's Make a Box" fun, just download the dielines and submit an imgur link of your work as a comment on project page of the Let's Make a Box Website.
Other ways to participate: Another way you can get involved with the Let's Make a Box excitement is to leave some comments on the Youtube videos.
You can play art director and submit edits that you deem either:
Entertaining, Funny, or Educational in nature as a YouTube comment. I will go through and apply the best edits in a future video for each and every project.
So, what are you waiting for? Go Make a Box!