Leslie Crawford
The Exposed Literary Mogul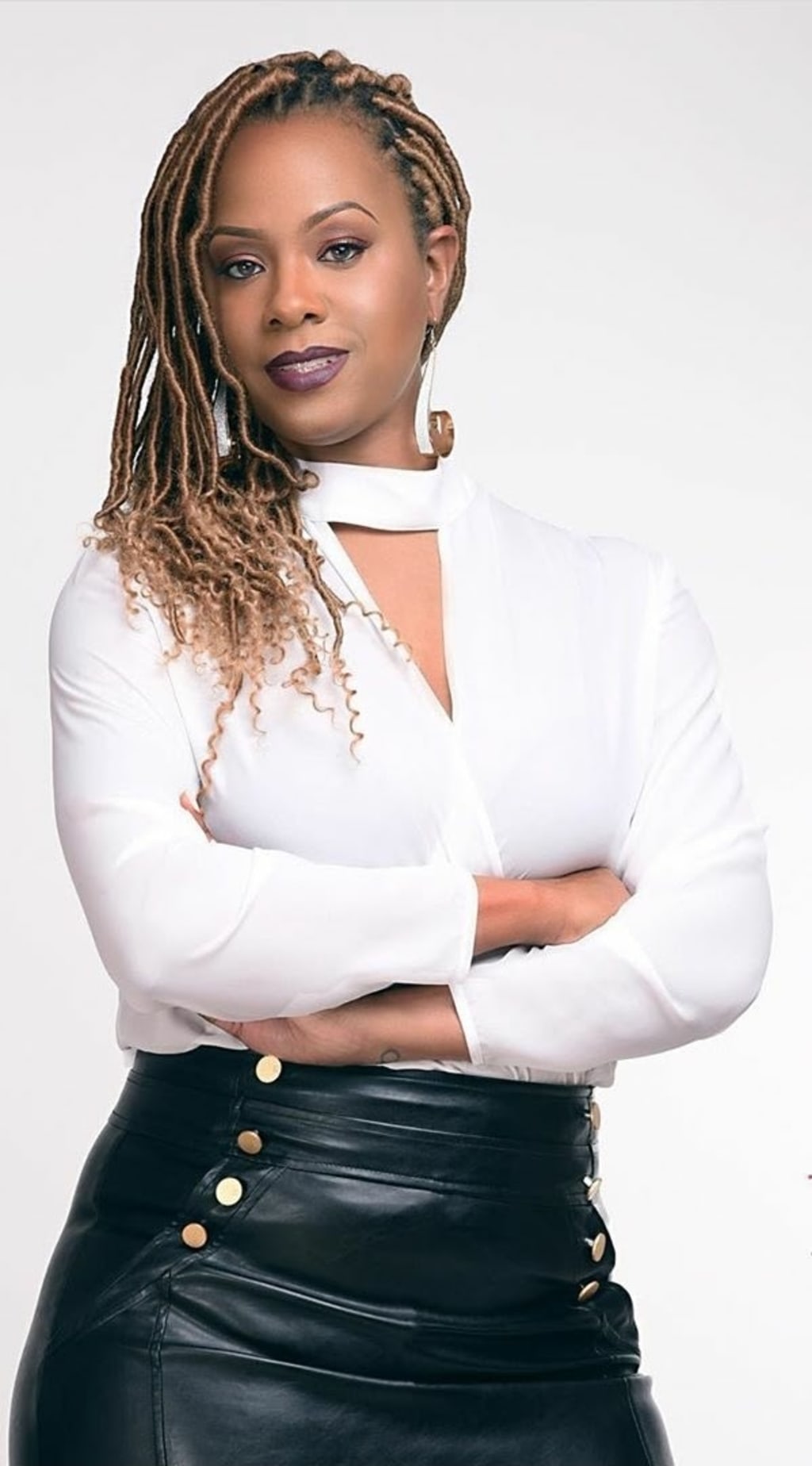 Leslie Crawford (Provided Photo)
Leslie Crawford is a rising literary mogul in her own right. She is successfully navigating the pages of her own story right before our eyes. With over 10 years of experience, she has self-published four books of her own while also guiding other authors. Leslie began Exposed Books Publishing, LLC in 2013 in Baltimore, MD. In 2018 she was able to turn her passion into her full-time business. She strives to give authors their literary freedom through their finished book projects.
Her menu of services includes consulting, editing, and publishing for indie authors. As an author herself, Leslie is empathetic to the needs of first-time authors. She understands how nerve-wracking and scary that the literary world can be so her industry knowledge is credible. Exposed Books Publishing LLC also offers self-publishing workbooks that serve as the blueprint for various types of written work templates for interested authors.
Leslie's writing passion continues with the release of her new book, Dear Future Black Queen. This new title is a collection of poems to help inspire young girls into adulthood full of confidence and positive self-esteem. Leslie promotes this title and other children's literature through her additional brand known as The Literacy Shop.
Vocal readers, please enjoy our interview!
Tammy Reese:
What inspired you to become an entrepreneur?
Leslie Crawford:
I wanted freedom. I have been working since I was 16-years-old. I always had to go according to someone else's rules. Even though I was always an outstanding employee, I knew my job was never secure. I always had to ask someone when I could take a vacation. If I had a doctor's appointment for myself or my son, I had to receive permission. If I was sick, I was made to feel guilty about taking off. I wanted the freedom to do what I wanted and when I wanted.
Tammy Reese:
How has the journey been so far as an Author and Publisher?
Leslie Crawford:
My journey as an author and publisher has been amazing. As an author, I love hearing from my readers. The reviews I have received have always pushed me to write more. As a publisher seeing my client's book released and the smile on their face reminds me of why I started this journey. There are no words I can say that will explain how it feels to help someones dream come true.
Tammy Reese:
What are some of the proudest moments in your career so far?
Leslie Crawford:
The day I left corporate America to run my business full-time has been my proudest so far. This has been a dream of mine since I graduated from high school. It took over 20 years for me to take that leap of faith, but I did it.
Tammy Reese:
What have been some challenges?
Leslie Crawford:
One of my biggest challenges has been there were months where the business was not generating income. This was due to me not being consistent. Once I got out of my way, that challenge was over.
Tammy Reese:
Please tell me about your book Dear Future Black Queen.
Leslie Crawford:
Dear Future Black Queen is a book I wrote when the pandemic of 2020 started. I was at home, and I was missing my students. A part of my business was inside of the schools. I started thinking about the conversations I had with many of the girls. They didn't like their skin color, their natural hair, body type, and more. I started writing down different topics surrounding black women, such as hair, skin color, the way some speak, careers, being loud, being ghetto, and more. I took the topics and turned them into poems or letters. The book is meant to be read daily. There is a message every day about something different. I want black girls to know they are essential. This world would not be where it is without black women. We rule the world.
Tammy Reese:
What does women empowerment mean to you?
Leslie Crawford:
It's simple, women empowerment is supporting another woman, no matter what.
Tammy Reese:
What types of feedback do receive from those who launch their books through your publishing company?
Leslie Crawford:
I have received all positive feedback. My clients will often tell me how I was with them every step of the way. I made myself available to them when they needed me. I didn't only publish their book, but I taught them about this industry, and that's what's important to me.
Tammy Reese:
How has the pandemic shaped your day to day life?
Leslie Crawford:
The pandemic has helped me slow down. I was running a writing program five days a week inside of schools alone. I didn't have a team. By the time I was home, I was worn out and unable to work on other things. I prayed and asked God to give me some time to sit down. He answered, and the pandemic has allowed me to work on many other projects.
Tammy Reese:
What are you currently working on?
Leslie Crawford:
I am working on a lot, but I have a goal to finish five books that have been sitting on a flash drive. I plan to finish all five by the end of 2021.
Tammy Reese:
What do you want your legacy to look like?
Leslie Crawford:
I want my son and his children and their children to know I created this for them even if they decide not to step into this field. I will never force my son into writing, but I always encourage him to be an entrepreneur, even if it's part-time.
Tammy Reese:
What advice would you have for anyone who wants to become an entrepreneur and author?
Leslie Crawford:
My advice would be to stop being scared. You will never achieve any goal in life if you're scared. If it doesn't work, you tried. If you don't try, how will you know if it will work? Do it, scared!
Keep up-to-date with Leslie's career journey by connecting on Instagram.