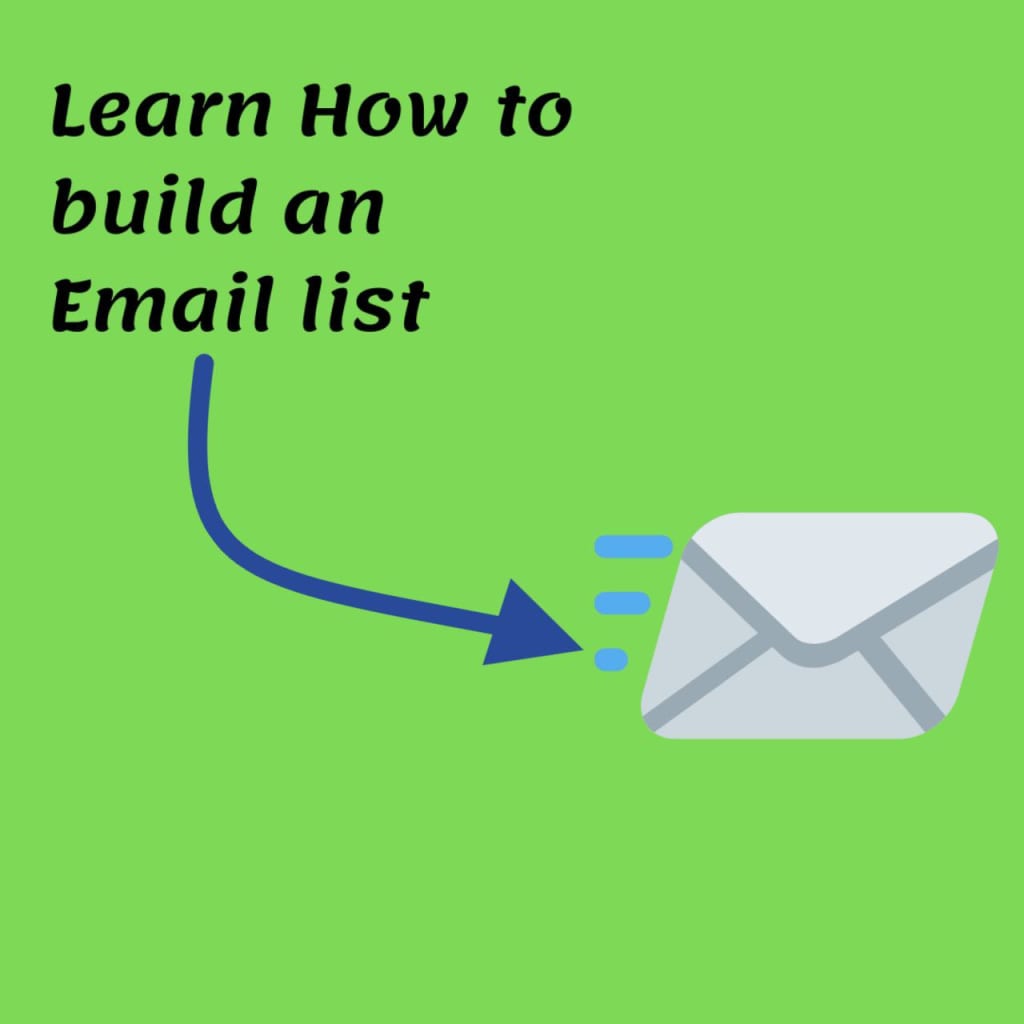 If you want to take your online business to the next level, then building an email list is very necessary, as it helps you increase sales and you can even sell the email list itself
But many of those who try to build an email list don't succeed or don't know how, and that's why I'm here today to teach you how to build an email list successfully based on my experience but before we start don't think that you will build an email list with thousands of subscribers in days
My method needs hard work and patience and to be honest with you in my case, I get about 400 subscribers within one month so I know it's not a big number but at least it's for free and I am telling you the method that works with me
Now to be more honest with here is a screenshot from my dashboard on systeme.io
How to build an email list?
to build an email list we need something called "Lead Magnet" and here I mean we want something to give in exchange for email addresses
to make things simple for you let's take this example
let's say you want to work with a weight loss niche and you want to build an email list of interested people in your niche
Simply give them a free book about the keto diet in exchange for them to subscribe to your email list
Of course, you don't need to create an e-book you can simply visit free PLR ​​sites and choose one
and there are tons of these sites just search on
google for them
But in fact, it is better to create your e-book because it will help you gain more experience and more trust from your customers because you will appear like a professional
Don't forget that PLR books are used by many people and have become popular, meaning that there is a high probability that people will ignore your book. That's why make some effort and create your book the way you are a beginner you can get the content of the book from Google itself
Just search for keto diet articles and rewrite them in your way and don't forget to add your experience or expertise even if it was simple
how to do a lead magnet?
Well here come to my story because in this part I tried many things on the internet and nothing worked for me until I applied the method that I will show you later in this article
So after creating an e-book I created a landing page but I found things hard to get traffic to it then I decided to pay for ads but I discovered that it will cost very much to get a few subscribers because I am writing about a digital marketing niche
Also, I tried to publish on Facebook groups but it was full of spam so literally, I tried many ways but nothing works until I decided to use out in the form in the beginning, it didn't work but I put my touch that made it works so let's talk about what I did
If you think that you will create an opt-in form for an article and get a lot of subscribers then you are wrong because this method needs two things which are your opt-in form and your website at all
Yup, one of the keys to success is your website so you should build a website with some articles like 15 articles, and in these articles don't put affiliate links so you can get traffic from sources that prevent affiliate links and only write articles depending on your experience and related to your e-book or the thing you want to giveaway
For example, if your e-book was about getting traffic to a link then you can write about email marketing and building an email list, affiliate marketing, and blogging because all these niches need traffic so when visitors read your explanation, methods, experience, and tutorials about these niches, he will be interested in getting your e-book to know more details
Know you should know something important which is to don't spam others so when you write about these niches give them enough information like telling them some methods to get traffic in your article and if they was more interested, they will get your e-book by themselves
So don't try to tell people to subscribe to your opt-in form if they want the last step or something like that. Instead, give them a summary of your article and let them subscribe to your opt-in form by themselves
How to create an opt-in form?
There are ways to do this, but I want to share with you my personal experience, which is using email marketing tools
In my case, I use a tool called systeme.io which I consider to be one of the best tools in this matter because of its great features where you can build a website, build a landing page, create an opt-in form, and a lot of features that any marketer needs and most of all it has a free forever plan
sign up for an account
go to "funnels"
Click on create then Name your funnel and choose "custom" then create your funnel
Now click on create step, name it, and choose "popup form" then save it
Choose a template from below and edit it as you wish then save the step
Link your opt-in form with your website
After creating a popup form from the previous step, we need to link it to your website so it will show up in front of your website traffic
After choosing a template and editing it you will find the "script" option on the main page of the step and all you have to do is to click on it, copy the script then paste it into your website header (before the head tag) in your website editor
Get traffic to your website
Now after doing all the previous steps we came to the next one which is getting traffic to your website. There are many ways to do that so let's talk about it
Forums:
One of the best ways for you is forums especially if you don't put affiliate links in your article like I told you before because this will help you gain more trust from others and your posts will be accepted
Q&A website:
Q&A sites like Quora are a big source of traffic because it has millions of visitors every month and it helps you by showing up your post in front of more people so make sure you try it
In Quora, there are multiple ways to get traffic like answering questions, creating a space, and posting in other spaces but you should avoid spamming others in every way you work with
So stay away from posting only links or something like that and instead, write a complete answer or post and refer to your website for more details about the topic and like that
Social media:
Social media is a huge source of traffic if you know how to use it in the right way
Go to big social media sites like Reddit, Tumblr, Twitter and Facebook, especially Facebook groups, and don't forget to avoid spamming so give value and don't post or reply with links only, instead, Summary your article and link back to it for more details
Conclusion:
Building an email is important to grow your business and to be successful in email marketing but a lot of people are struggling with this matter so I shared with you how I built an email list with an opt-in form method that worked with me and I hope it to work with you too
Reader insights
Be the first to share your insights about this piece.
Add your insights