Larby Amirouche On Turning Your Blog Into Profits
Blog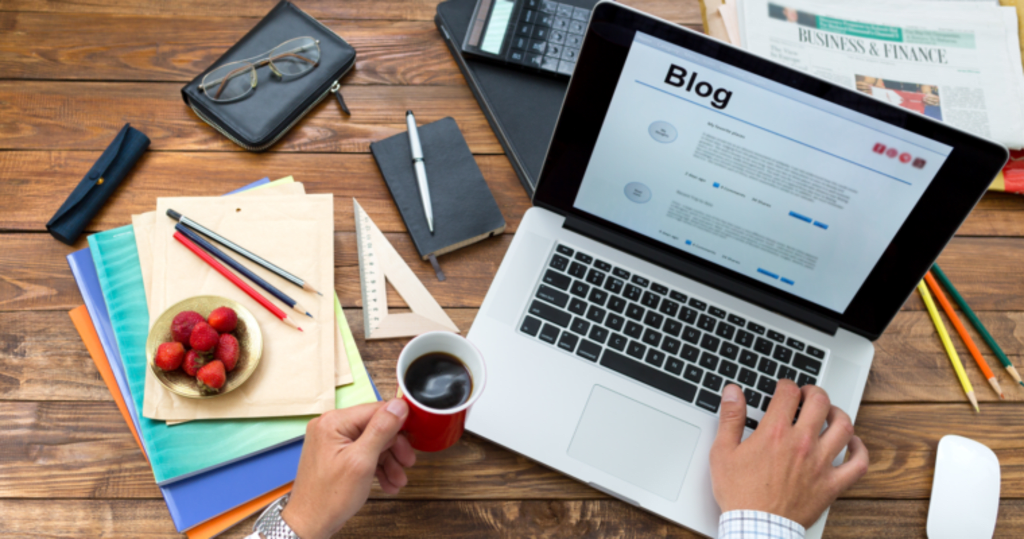 In today's society more and more artists are making a decent living by channeling their passions. One of the top trends today is blogging, however, only a few bloggers know that they can turn this passion into a real business.
For an entrepreneur like Larby Amirouche, only the lucky ones are given the chance to work on their passion and earn money from it.
Here, Larby Amirouche will share some of the ways he saw bloggers used to earn money for their efforts.
If you are a blogger and you recently realize that you want to monetize, using a subscription or paid membership model rarely works. Know that not all people are willing to pay for content. Unless you have dedicated readers that find your content unique and valuable.
This blog will let you know what are other ways to monetize your personal blog.
Blog Content Suggestions
You can monetize your blog posts, if you just know what to do and what to write. Here are just suggestions of content you can make.
Traditional Blogs
Most bloggers just want to share their personal content or hobbies. Oftentimes, these blogs feature media - photo or video, that fits the piece of writing they created.
It is recommended that aspiring bloggers write about topics in which they have particular expertise. Moreover, you can use your personal social media accounts to promote your blogs.
Photo Blogs
Photo blogs also have words along with images, such as captions or words that complement the scene. However, unlike traditional blogs, this type of site focuses on images and visuals.
Video Blogs (Blogs)
You can repurpose your written content into videos to cater to a wider audience because not all of your targets are fond of reading. Moreover, pairing the two platforms helps grow connection. This is a popular type of content these days.
How to Turn Your Blog Into Profits by Larby Amirouche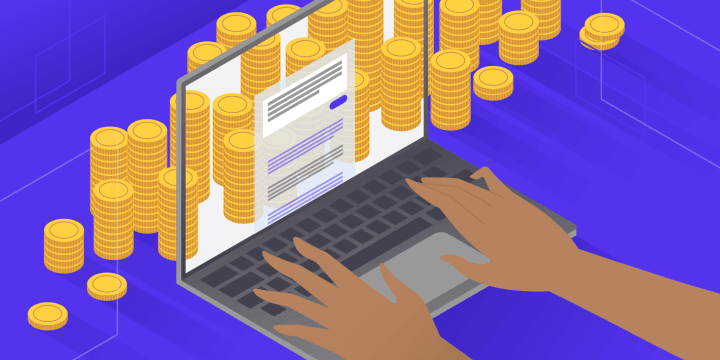 Here are just a few ways on how you can turn your words into money.
Monetize Through Affiliate Programs
Affiliate programs/advertising is similar to any form of text, video or banner advertising. You are being paid when you place an advertisement for a service, product or company on your blog.
Whether it is product reviews, photos, or video playing on your page, it is part of affiliate marketing.
However, the thing that makes affiliate program ads different is the requirement that your visitors click the particular ad and leads to a sale resulting from that action.
When a click-through from the ad happens, and then a sale is made, you'll earn a predetermined commission on that sale.
Start Merchandising Your Brand
If you already established your personal blog and brand, you can use your logo and print it on mugs, T-shirts, mouse pads, or other items. There is a high chance that your soli blog followers will avail this branded merchandise from your blog.
Once your followers avail this merchandise, it will help your promotions or free and you can earn you some extra money because people will avail your products.
If you have no idea what to do and what merch to sell, there are on-demand branding service providers out there that can help you.
They provide a variety of items that are basically blank canvases for your logo, brand or funny quip.
Selling Display Ad Space
Display ads are a classic way to earn a profit on your site. Although this is not the most profitable choice, you can always make a decent amount of money especially if you already have a large number of followers.
Speaking of followers, advertisers will pay good money to place their ads on your site if they see there is a huge amount of traffic on your site and if their target market visits your site.
If you are a newbie blogger, it is recommended that you sign for Google's AdSense or any similar service from other search engines.
On the other hand, if you own a more established blog site and you want to make more money, you might want to consider ad networks.
Ad Networks
Advertising networks is one of the oldest ways to advertise since the world across the Internet has begun. However, ad networks had a breakthrough on relevant textual advertising since the discovery of popular bloggers and website publishers.
Offer Different Products and Services
Probably this is one of the great options for how you can generate your income from blogging. Use your website to promote your services. You can also write blog posts about it.
You can offer your service to freelance clients. You can coach aspiring bloggers, sell e-books, and other digital marketing needs like web, SEO, and social media copywriting services.
However, you will always need to be reminded that only offer those services that you have expertise in.
You cannot offer everything especially if you cannot accommodate. This will leave a bad reputation for your blog site.
Final Thoughts
Some bloggers think that monetizing their pages is complicated but in reality, there are several easy ways to do it.
For Larby Amirouche, planning to take your blogging from a hobby into an actual business is exciting. It is a mixture of your passion and your profession.
These tips from Larby Amirouche might not be all effective for your site. You can at least try one approach and see where it will take you.

Larby Amirouche
Larby Amirouche is a trendsetter in internet marketing and e-commerce. He is famous for his successes in boosting branded products through direct-response campaigns. He is passionate about enabling entrepreneurs to chart their own destiny.
See all posts by Larby Amirouche →