Larby Amirouche With His List of Best Website Competitor Analysis Tools
Competitor Analysis Tools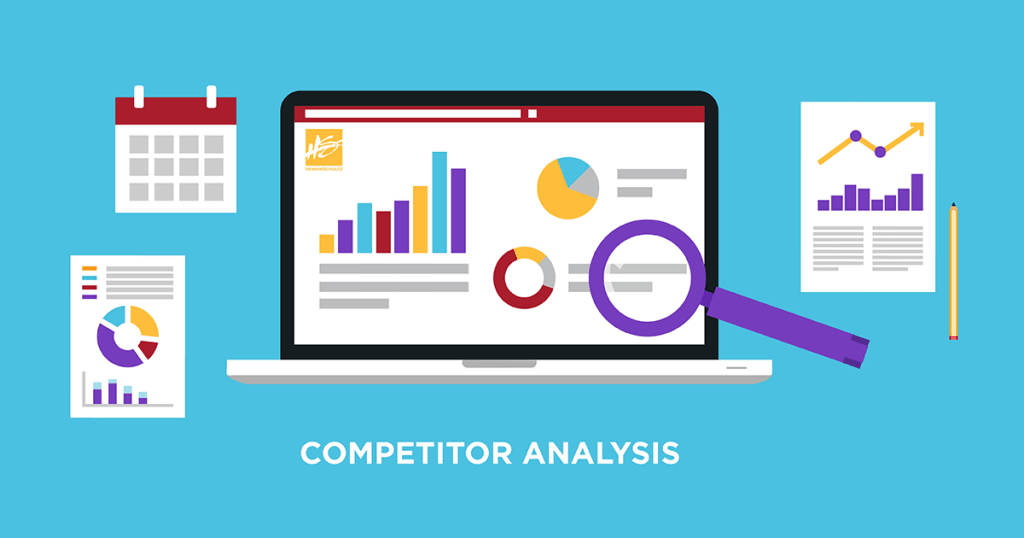 Normally, people ignore competition for some watching others and their progress can be a distraction. For these people, it can take their focus off of the important things which are their own progress and improvement.
However, for an entrepreneur like Larby Amirouche, competitor analysis is essential for every business.
Larby Amirouche thinks that analyzing a competitor's websites can quickly give you ideas on how they run their marketing and how they structure their site to attract more prospects.
Although you can't see their analytics as soon as you visit their site, there are competitor analysis tools that can give you fast and valuable insights.
Never underestimate every data that you can collect using these tools because these are all valuable in planning your next move for your business and other future decision-making.
Importance of Competitor Website Analysis
With today's technology and the Internet, business owners have access to more information and better chances to be known to a larger base of prospective customers. However, some businesses still do not know how to maximize these opportunities.
Other than the minimal use of available data online, some new business owners also struggle to remain profitable because they don't have any idea on how to operate.
As a solution to these concerns you can always do market research but aside from that, you can maximize your competitor's website to get more information within your niche and identify which companies you are competing against.
These are just a few of the advantages in investing in a competitor website analysis.
You can always hire people to do it for you but there are also tools online you can use.
These tools can help you to make it easy to competitor's information and there are a lot of tactics you can use once you learn how to navigate and get a sense of their online landscape.
There are tons of competitor website analysis tools out there that are not complicated for beginners. This will help you to quickly and efficiently assess their data and adapt better practices to your business.
As soon as you get the right tools, you automate the analysis and search within your competitor's website and marketing efforts.
Another advantage of using a competitor website analysis tool is it does not require too much of your time when you want to spy on your competitors.
Factors to Consider When Evaluating Your Competitor's Website
Keyphrases and Search Engine Rankings
Pay Per Click and Digital Advertising
Authority and Link Popularity
Social Media
Traffic
Technology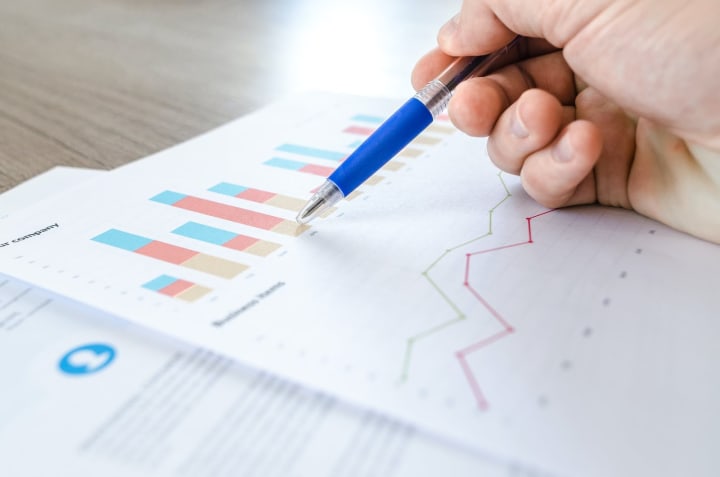 List of Best Website Competitor Analysis Tools According to Larby Amirouche
This list of website competitive analysis tools have different features, therefore, it is better to do further research or test some of these tools so you'll know what can give you the most comprehensive analysis of your primary competitors.
SEMrush
Of course, SEMrush is at the top of this list. If you are still a beginner SEO specialist you must consider using this for your website competitor analysis.
This tool provides you both organic and paid search rankings for any website whether mobile or desktop. All you have to do is drop in the URL of your competitor.
SEMrush has free and paid versions. Users who opted to pay $99/month can enjoy advanced filters to find the most important phrases fast. Moreover, the paid version also allows you to access site audits, brand tracking and more.
The only downside to SEMrush is that it has so many features. It will take you a while to study and understand all of it to maximize your pay.
Alexa
For most marketers, Alexa is their most recommended competitive metrics and tool for website analysis. Alexa provides a number that some marketers obsess over. The "Alexa Rank" is an estimate of the popularity and ranking of every website globally and in every country.
Similar to SEMrush, Alexa has free and paid versions too.
Alexa has the "Audience Overlap Tool" which tells you which sites are your competitors. This also includes the phrases you're competing for.
You can also get a quick analysis because all the data are organized in a table.
Alexa is also one of the few tools that include bounce rate, time on site and demographics to their analysis.
Moz/Link Explorer
Similar to SEMrush, this is also a popular website analysis tool. The Link Explorer was said to provide one of the most relevant competitive analysis.
This tool is famous because this tool provides and measures link popularity. They also use "Domain Authority" for their metric. The site with the higher authority is more likely to rank for more competitive phrases.
Moreover, this tool is also user-friendly. They also charge $99/month for the paid version.
SimilarWeb
SimilarWeb is one of the oldest and most trusted traffic estimators. You can easily analyze the data using this tool because it puts each website into a category and shows a category rank.
The free version is straightforward and gives you the top five ranking keyphrases within your niche. However, it is not ideal if you want to execute SEO.
One thing that this tool offers that others don't is the top referring websites you are competing with. Another good thing about this, you can negotiate with the price of the paid version.
Ahrefs
This one only has a 14-day trial and paid version. However, if you consider signing up for Ahrefs you'll have access to the largest database of keyphrases of any of these analysis tools.
Ahrefs also provides detailed reports with search volume, projected traffic, competition and SERP analysis. You can also maximize other reports for tracking keywords and links.
Overall, Ahrefs provides you power tools for serious SEOs.
Final Thoughts
Larby Amirouche thinks that availing competitor analysis tools is a great investment for a business especially to small businesses.
Larby Amirouche has been in the industry for over a decade and he learned that these online tools are definitely game-changers.

Larby Amirouche
Larby Amirouche is a trendsetter in internet marketing and e-commerce. He is famous for his successes in boosting branded products through direct-response campaigns. He is passionate about enabling entrepreneurs to chart their own destiny.
See all posts by Larby Amirouche →