Jerrick CEO's Week in Review: 12/23/19 - 12/27/19
A weekly recap of the most relevant news, updates and insights from Jerrick, Vocal and across the industry.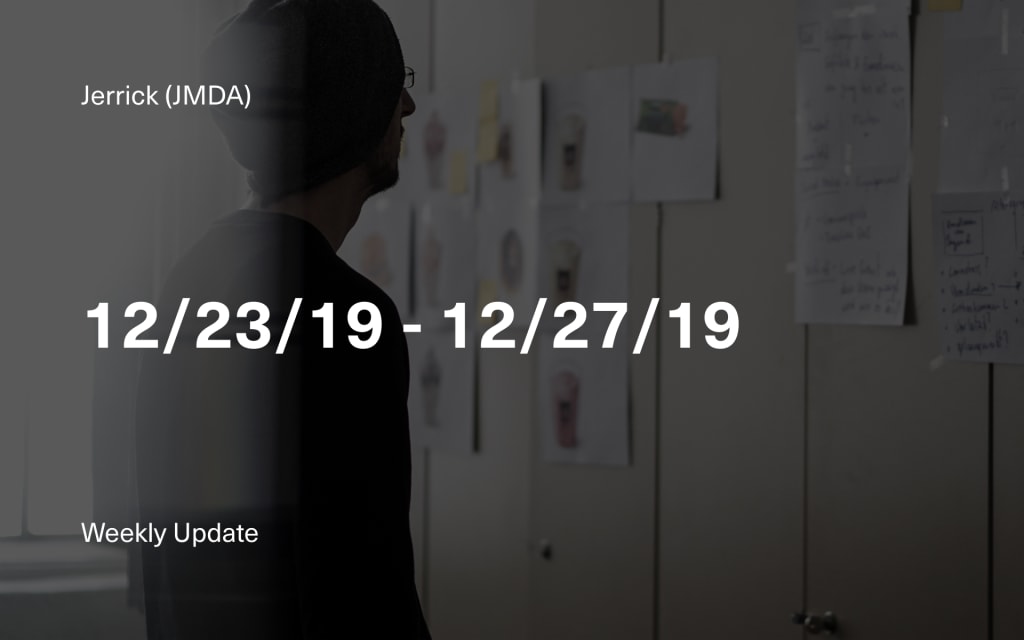 As the last weekly update of 2019, and to set the 2020 tone for Jerrick Media (OTCQB: JMDA) and its flagship product Vocal, I want to mention how thankful I am to my team and network for the successes we have shared this past year. I have consolidated and carefully curated my networking email list for the upcoming year. It consists of so many talented individuals I have met throughout my career. Some of you I have been updating since the launch of the Vocal platform in December 2016, others since before the inception of our public company in February of that year.
Each week I try to invite a few new individuals with particular professional strengths that can benefit from and contribute to our collective network. It is a two way street we try to maintain. Hopefully the network gains insight into the company, its values and/or how we can work together. We look to our network for collaboration and investment opportunities both creatively and financially. It is a list that includes investors, friends and family, as well as segment experts in technology, media, legal, accounting and financial services. In addition, as the platform has grown, creators and brands themselves have become our partners in success, and I am regularly adding them to this distribution group. I am thankful to the entire network, new and those I have been friends with since childhood. I appreciate the support and input so many have given. I look forward to the continued feedback from you during the upcoming year.
Last week I discussed Jerrick's clear line of sight to 2020 revenues and cash flow breakeven, as well as provided guidance on the company's uplist plans. Our goal is to grow revenues while keeping operational expenses relatively consistent with historical numbers as well as eliminate some variable-natured expenses.
Each week I spend time talking to multiple stakeholders to hear what they think would be helpful in my regular communication of Jerrick's story. As we enter the new year with anticipation and excitement for the first quarter, the most common request (or critique, depending on the investor's intonation) has been "Can you expand your investor awareness and corporate communication program?" In reality we have taken investor awareness very seriously for the last 5 years. I personally have engaged multiple IR firms and PR agencies, as well as deeply studied the data on general investor awareness strategy. Simply put, as in all great races, running time is important but pace is everything. Skilled CEOs and management teams set the pace and rhythm of the corporate narrative and communicate it to the investment community.
We have recently taken a look at a number of investor awareness opportunities that now, with a committed underwriter and the S1 filing amended accordingly, have much more effective potential than they had in the past. Working with research groups like Zacks and a few others, we are confident that our corporate strategy, as well as our weekly updates, will be better disseminated and understood by the market. As our narrative speeds up in the first quarter I am optimistic investor awareness will follow.
Another key question has to do with headcount relative to expansion plans. We plan to execute on 2020 revenue plans with a minimal raise in headcount in the upcoming year. This fact in itself is one that shareholders and third party observers find remarkable; it is a testament to our operational efficiency and the painstaking way we cross-train all Jerrick employees. It's one of the key reasons I believe the team has gotten to where it is today. As a company, we have not been above 40 or below 20 employees in the last half a decade. As of the publication of this article we are at 22 full time employees, in addition to 10 subject matter experts from legal to product development.
Our internal agile management system, as well as our team's application of statistical data, provide unique levels of edge to our company's culture. From the start, the very nature of our team and, resultantly, of our platform, has always been that it will continue to grow horizontally and vertically at the same time. This sort of flexibility allows for a multitude of derivative revenue streams with significant opportunity to scale. In other words, our team has evolved to sustain current lines while discovering and implementing new opportunities derived from the analytics of those existing lines.
This operational agility is neither trite nor simply an abstraction. The revenue plans I mentioned above are reviewed and refined on a twice-weekly basis in what is known as our team's Tactical meeting. We are often literally planning the hours of a forward 90 day schedule, while simultaneously identifying important milestones 18 months out. This has been our team's methodology for the last five years. These meetings can last 20 minutes or two hours depending on the intensity of the period. Each quarter, we objectively assess our accomplishments and struggles. Plans are adjusted for the next three months sprint, and the 18 month vision evolves as it moves deeper into the future. We call this, "seeing" both three and 18 months into the future at the same time, and understanding how we sprint from one period to the next.
Tactical meetings are followed by a more detailed but relatively short analysis of the company's 10 agile teams that manage the initiatives established by Jerrick's Management Committee. The Management Committee is itself a concept borrowed from my Wall Street years and investment committee ideology; this small group consists of employees that have essentially worked together since Jerrick's inception and are responsible for deciding collectively what the firm's key initiatives and tactical goals are, as well as assessing risk and allocating resources. The Management Committee is one of my most important business committees at the company and is a primary check and balance, as is my Board of Directors and advisors.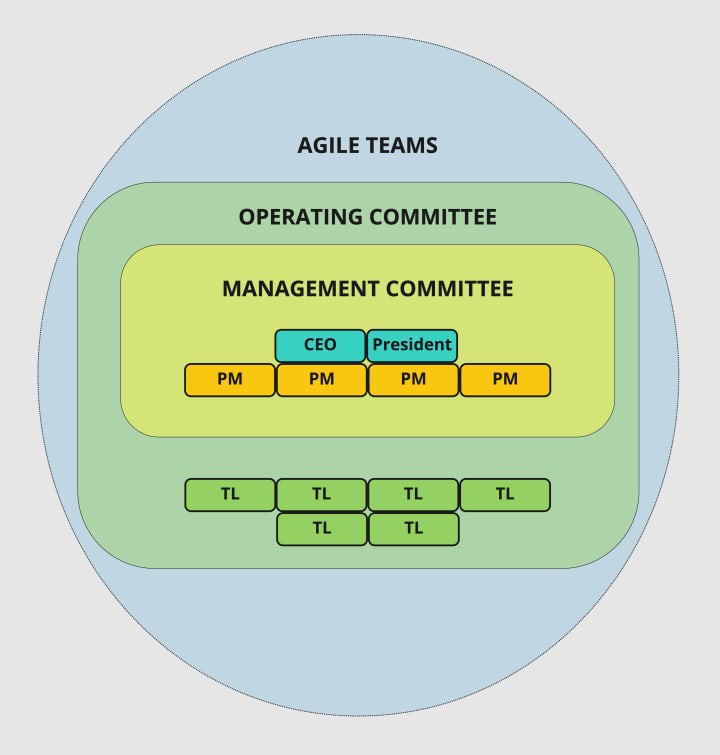 Jerrick's 10 agile teams, made up of various combinations of employees, meet daily for 10-15 minutes. The average team has between five and eight internal staff members. The meetings are held sequentially between 8:30am - 11:00am. At a very high level, they are simply meant to identify impediments to progress or the execution of team initiatives. They are brief and direct in substance.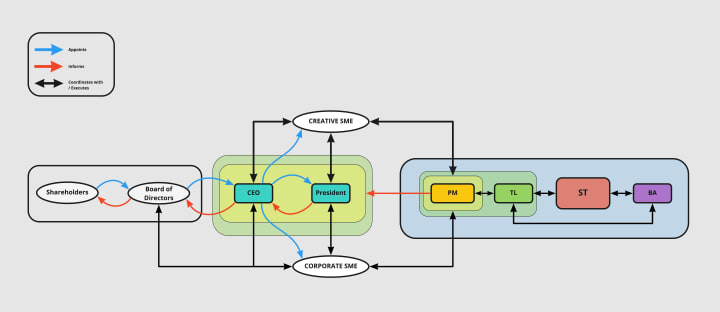 Our product team has worked tirelessly this year to build an even more scalable and sustainable technology platform, surrounded by a creative ecosystem and agile business model. President and co-founder of our company, Justin Maury, wrote an excellent story looking back on some of those key moments from 2019:
These accomplishments represent the foundation for the upcoming year's revenue streams and projected success.
JMDA OTC Weekly Report
With less than 1,000 shares of JMDA trading on the week (a record weekly low volume), the $4 record was broken with a small trade below the mark, before trading back to $4 to close out the week. We expect much more action as we continue investor awareness into our planned uplisting and as investors come home from what I can relate to as some well needed vacations. I am hopeful that above the $4 level we see increased activity and an opportunity to both trade the stock and allow investors who are fatigued to exit their positions.

Stock Watch
In addition to the publicly traded companies mentioned in the last update, we have added a few this week in the list below. Understanding the environment a CEO functions within is essential to their success. We have been watching internally, across a number of business lines, multiple stocks that help the executive team assess business, financing and trend indications. While some relate fundamentally and directly to our company, others have less in common but experience technically similar issues in the broader business world from financing to culture.
ChannelAdvisor Corporation (ECOM)
Pre-Existing Stock Watch List:
Spotify Technology S.A. (SPOT)
Blue Apron Holdings, Inc. (APRN)
Enthusiast Gaming (OTCQB: ENGMF)
Chicken Soup for the Soul Entertainment, Inc. (CSSE)
Wizard Entertainment, Inc. (WIZD)
Genius Brands International, Inc. (GNUS)
Special Situations
We are also watching a number of special situations that create opportunities. This week we took a look at High Times.
As noted on their website, High Times is the definitive resource for all things cannabis. From cultivation and legalization to entertainment and culture to hard-hitting news exposing the War on Drugs, High Times has been the preeminent source for cannabis information since 1974.
In particular, this recent article drew our attention to the current status of High Times' financing capabilities and business conditions.
"Print publications of all kinds have been facing financial challenges, but recent reports indicate these are very low days for High Times, which has been in print since 1974 and is currently the longest running nationally available cannabis publication. Beginning in April last year High Times went on a buying spree, scooping up Green Rush Daily for $7 million, Dope magazine for $11.2 million and Culture magazine for $4 million.

The impact of these purchases may not have been noticeable to readers, but were keenly felt by the magazine staff almost immediately. Dope magazine laid off a dozen employees shortly after the High Times acquisition in 2018, and in October of that same year they completely shuttered their Seattle-based headquarters, firing another 11 staff members and transferring operations to its Los Angeles offices, with a mere three staffers being offered the opportunity to join them.

The purchases of these three assets were structured around the payment of a combination of cash and High Times stock, but trouble began shortly after the ink had dried on the deals. In June of this year, Culture magazine announced they were suing High Times over the alleged failure to pay their promised $4 million…"
Read more here: Is High Times Going up in Smoke?
I expect that the High Times situation will follow a similar path to other opportunistic special situations I have seen in my career; over leveraged assets marketed by charismatic characters. In the end, the market is the great judge of value. It is one of the main reasons we went public. We crave value transparency. There is no better arbiter than the NASDAQ market.
Alexa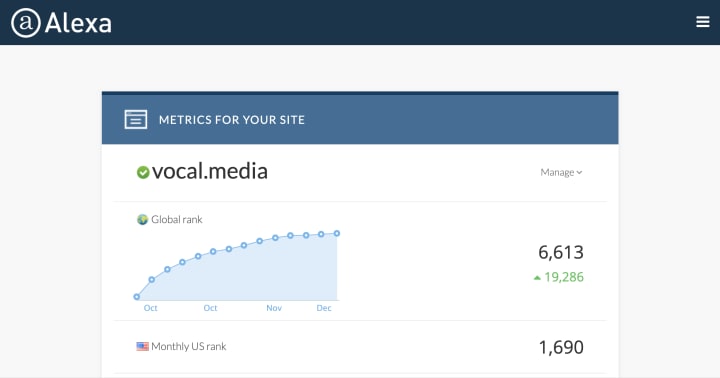 With a record breaking global rank of 6,613 and a US rank of 1,690, our numbers continue to grow along with our creator population. Social media has become a path that we effectively navigated and positioned as a primary gateway for creators to onboard to the platform. With our best in class search engine optimization, social discovery and Google represent over 50% of the site flow and onboarding to the Vocal platform. In addition, for the most part, direct traffic makes up the rest of the volume.
Vocal Staff Picks
Vocal's moderators reviewed hundreds of creator submissions this week, and picked out some of their favorites to feature as Staff Picks. Here are some of the recently published stories that stood out to us.
Creator Experiences
As the year comes to an end, the Vocal Curation Team chose some of their favorite stories from 2019 that taught us lessons (19 things, in fact). Recipes, How To's, personal revelations, and more, we highlighted all that we learned from the stories shared on our platform this year.
In addition, here are some of the top resource stories from 2019 our creators loved:
Industry News
Following valuations in the private sector is key to our spotting trends in the industry.
Playbuzz, a software company that aims to help publishers create content for the "Snapchat generation," has raised $35 million in a new funding round. The round brings total investment in the Israeli-founded company to $66 million and values the business at almost $250 million , according to a Business Insider source. Playbuzz, which employs around 170 people across seven offices in New York, London, Tel Aviv, Hamburg, São Paulo, Moscow, and LA, said it will use the new funding to expand its global footprint. Founded in 2012 by Shaul Olmert and Tom Pachys, Playbuzz has developed a platform that 13,000 publishers and brands use today to create "fun" and "engaging" content. The company claims that content in its network reaches hundreds of millions of people every month.
Next week's update will begin with the business plan for January. As always, for regular updates please follow me on LinkedIn as well as the company's other social pages:
Jerrick
LinkedIn: https://www.linkedin.com/company/jerrick-media
Twitter: https://twitter.com/JerrickMedia
Facebook: https://www.facebook.com/JerrickMedia/
Vocal
Instagram: https://www.instagram.com/vocal_creators/
Facebook: https://www.facebook.com/VocalCreators/
Twitter: https://twitter.com/Vocal_Creators
LinkedIn: https://www.linkedin.com/company/vocal
Reader insights
Be the first to share your insights about this piece.
Add your insights