Is it Worth Becoming a Medical Assistant?
Benefits of Becoming a Medical Assistant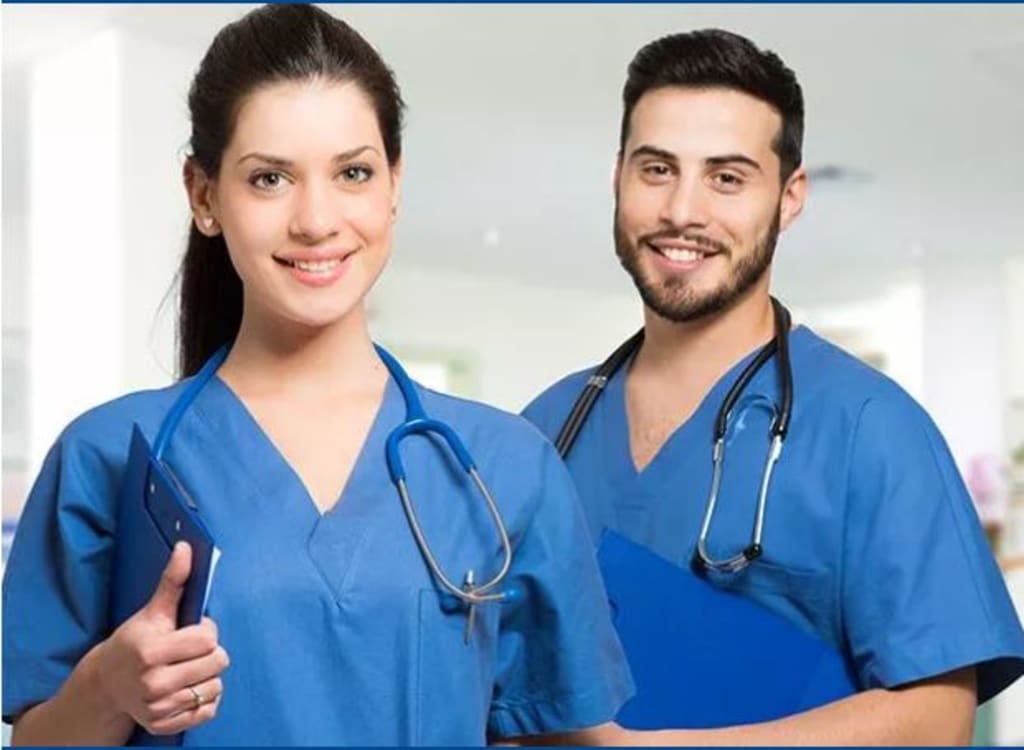 Are you fresh out of high school and confused about which career path to choose? If so, you are at the right place! Do you wish to make a career in an ever-growing healthcare industry? Yes? You can consider becoming a Medical Assistant.
Medical Assistants are healthcare professionals who deal with patients' paperwork, assist healthcare providers in delivering patient care, scheduling appointments, performing laboratory tests, and doing other necessary tasks. Are you wondering if these duties are easy to learn? Don't worry! Interested candidates can enroll in the medical assistant training program in Texas to gain the required knowledge before entering this field.
Here are a few reasons to favor your decision to choose this rewarding career!
1. A growing industry
As already discussed, the first and foremost benefit of considering this path is to expect a faster growth rate in employment opportunities in the field. According to BLS reports, the demand for these professionals is expected to grow at a rate of 19% from 2019 to 2029. You can feel proud of being part of a growing healthcare industry. You can enjoy plenty of employment opportunities as a medical assistant in medical offices, hospitals, home care, insurance companies, etc.
With education at a renowned training center, you can get the necessary support to learn the required skills, prepare a resume, and find a job.
2. Fulfilling career-
If you work toward becoming a medical assistant, you will get a chance to engage yourself in something different every day. You will deal with people in a variety of situations in different healthcare settings.
It's a fast-paced career where you will stay busy making a positive difference in people's lives. As part of your education, such as medical assistant training program in Texas, you can learn the following-
How to assist healthcare providers in providing care to patients?
How to schedule appointments and help patients prepare for them?
Medical law and ethics
How to keep medical records or process insurance?
How to perform the required laboratory tests and other procedures?
How to administer injections?
Phlebotomy and much more
3. A social job-
This profession is more like a social job. You will get a chance to work directly with people who are seeking treatment to improve their health. You will help them feel safe and healthy. Moreover, you will be required to coordinate with healthcare providers to assist them in diagnosing patients and plan treatment processes to help patients recover faster and feel better.
4. A good foundation for future education-
One can become a medical assistant in less than a year. First, he can find a job in the medical industry and work with doctors and patients. That means he can start his career working with people he is passionate about helping. From there, he can think of advancing his career or education in the future. Those who wish to become medical assistants can work upward in different healthcare settings by gaining a few years of experience. They can even consider pursuing other medical programs of their choice.
5. An important part of a medical office-
These healthcare professionals are a vital part of any hospital, clinic, or medical office. So, whether you work in a hospital or urgent care, you will play a significant role in keeping things running smoothly.
As a MA, you must be organized! You will need to make paperwork, schedule appointments, perform laboratory tests, assist medical professionals, and much more. Therefore, employers prefer hiring candidates who possess the required skills. If you have decided to enter this profession, consider reserving your seat in a medical assistant training program in Texas or anywhere near your place.
6. Flexible schedule-
After completing the necessary education and training, you can find a flexible job. Many workplaces offer full-time or part-time employment opportunities to eligible candidates. Some others work with their employees to set a schedule that works for them. If you have other responsibilities at home to handle, such as you being a mother you want to take care of your children, consider choosing this career field. Depending on the place you choose to work, you will get enough time after office hours that you can spend with your family.
7. You can stand out in the crowd-
By completing the right education and possessing the necessary skill sets, you can stand out in the crowd. A training program can offer the foundation that you need to build your career in the medical industry.
After reading about the benefits of choosing this career path, you may also want to opt for it. Entering this profession is a challenging task but not impossible. Fulfilling the requirements can easily help you become a medical assistant.
Here is a list of a few steps that you need to follow before jumpstarting your career in this field.
Complete a high school diploma or higher education
Complete a medical assistant training program near your place
Earn a certification (It's an optional step. Certification may enhance your chances of getting a better job and higher salary than those who are without certification).
Prepare a resume and apply for a job.
Consider getting training from an institute that can offer job placement assistance to their students. Their team can help you get an entry-level job and earn well at your first job as a MA. Some training centers provide financial aid to eligible students. If you need financial support, you can look for renowned and trusted training centers.
About the Creator
Hi, my name is Dawn Carter and I'm living in Texas, USA. I have more than 8 years of experience in healthcare training. Currently, I'm working in a healthcare training institute in Texas.
Reader insights
Be the first to share your insights about this piece.
Add your insights