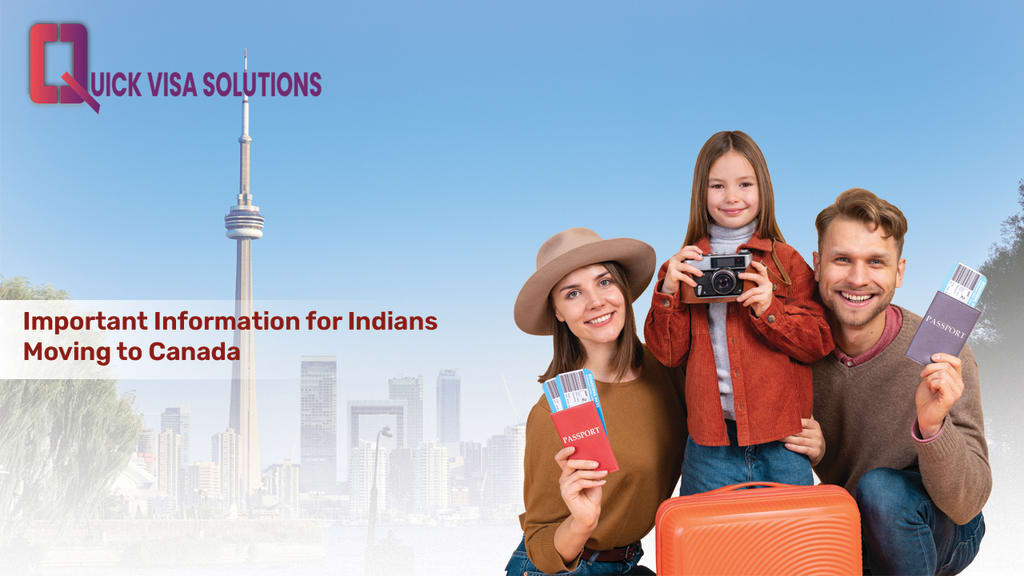 The lovely nation of Canada offers newcomers many exciting options. They are also among the world's friendliest countries, which is helpful. If you are an Indian national wishing to spend a significant amount of time abroad Canada is a fantastic choice. There are several choices available, regardless of whether you wish to work in Canada permanently or just temporarily.
Rising Canadian Immigration Rate:
Immigration from India to Canada is happening at an astounding rate. Indians are increasingly preferring Canada over the USA, due in part to the Trump administration's stricter immigration regulations. This applies to many other nations as well, not only Indian citizens.
However, the number of Indians who have been granted permanent residency in the nation is particularly intriguing because it has increased by 50% in only three years. A total of 39,705 Indians immigrated to Canada in 2016. This number has surpassed 80,000 as of 2019. This is a 105% overall gain rate. Experts predict that this tendency will likely persist over the coming several years. The need for trained labourers is still increasing, and there are plenty of Indians who are qualified.
There are several explanations for this, including the fact that Canadian permanent residency applications are less stringent than those in the US. For example, since Trump took office, the refusal rate for US requests for permanent residency has climbed four times. The fact that many Canadian colleges draw international students, including Indian nationals, is another reason why Canada is a burgeoning choice for immigration.
Immigration and Visa Policies:
The first thing you should think about after deciding to stay in Canada for a long time is how to obtain the proper visa. You must check that you meet the requirements before relocating to Canada. Depending on the personal data you submitted, you can qualify for the Provincial Nominee Program or the Express Entry Program. The latter, however, requires you to evaluate the numerous eligibility requirements set forth by each province.
Another essential requirement for long-term residence in Canada is age. You must be between the ages of 24 and 35 to be eligible. Language proficiency is a further important component. Your application must include successful completion of the IELTS and CLB exams. We'll look at the three components of reading, speaking, and writing.
Greater education is another factor that may earn you extra points when you apply for an immigrant visa. Your degree must have been earned from an accredited university in order for it to be recognized by Canadian immigration regulations. Job experience is another crucial factor, especially if you wish to work in a career that is in great demand. The presence of a sibling who is already a resident of Canada will increase your qualifying points.
If you are able to meet the minimal point requirements, you will receive the invitation to apply, or ITA.
The Process of Immigration:
A Step-by-Step Guide
• To apply for Canadian permanent resident status, you must follow certain steps. You must carry out the following tasks:
• Join a reputable consulting firm with a proven track record. They can help you find a place that will be suited for long-term residence in Canada.
• Take the IELTS test to demonstrate your language skills.
• Complete the pre-assessment of candidacy with the aid of your immigration consulting company.
• Depending on the situation, begin the application process with the Provincial Nominee Program or the Express Entry Program.
• Submit all the paperwork needed for additional verification of your educational background and employment history.
• Give proof of your financial security to prove your eligibility to live in Canada.
• Enclose copies of your police clearance and medical documents.
• Submit a visa application.
• Prepare for your flight to Canada.
Documentation needed:
Your admission is contingent upon you producing the documentation needed for a protracted stay and Canadian permanent residency. Various sorts of documentation, including your candidacy profile, may be necessary depending on the situation. The potential papers you might need to write are listed below:
• Passport Photos
• clearance from the police
• medical evaluation
• educational materials
• Experience-based documentation
• Results of the IELTS test
• evidence of money
• Canadian relocation permanently
Once you submitted the required documents and followed the instructions, the visa processing can officially begin. Given that Canada's visa immigration procedure is recognized as one of the friendliest in the world, if you meet all the conditions, you shouldn't have any trouble receiving a visa. The processes have been enhanced to make it easy for qualified professionals to join Canada and contribute to the regional and national economies.
We can help
Want to get a work pass to work in Canada? We're here to help at Quick Visa Solutions Consulting. Our team of experienced visa professionals can help you through the process and make sure your application meets all the requirements. Contact us today to find out more about how we can help you get a work permit and help you reach your Work Permit in Canada.
About the Creator
Quick Visa Solutions is an immigration and visa consultant that shares and believes that you can get a visa for another country and offers an excellent opportunity to those who want to become parts of Canada and other countries.
Reader insights
Be the first to share your insights about this piece.
Add your insights