Ibiza: The Ultimate Money-Making Destination in Spain
Learn about the best ways to make money in Ibiza.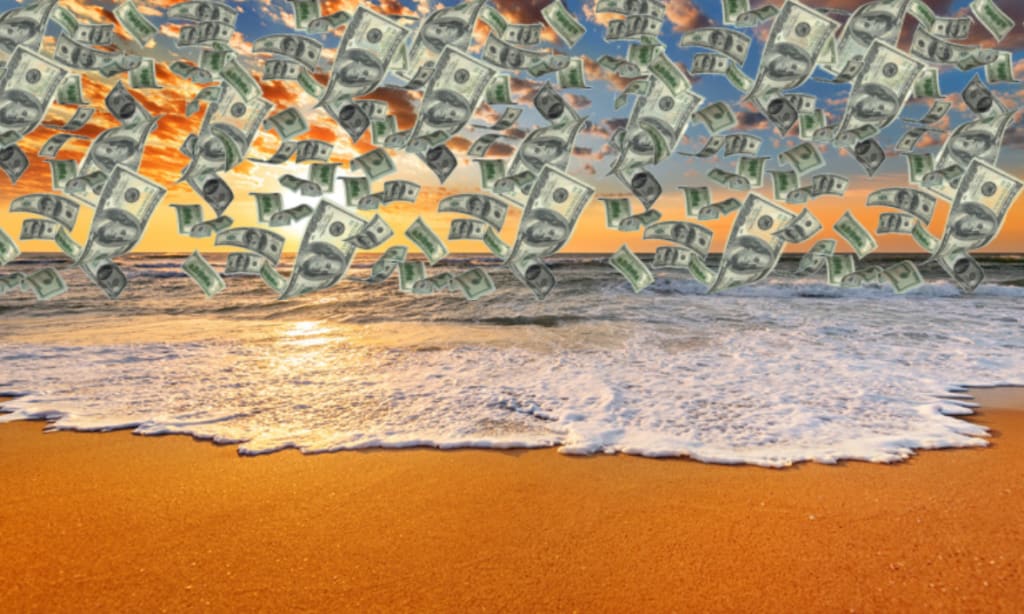 When it comes to making money in Spain, one destination stands out among the rest: Ibiza. Renowned for its stunning beaches, vibrant nightlife, and luxurious lifestyle, Ibiza offers a unique combination of opportunities that make it the perfect place to pursue financial success. In this blog post, we will explore why Ibiza is the ultimate money-making destination in Spain.
Thriving Tourism Industry
Ibiza's tourism industry is the backbone of its economy, attracting millions of visitors each year. With its world-class clubs, picturesque beaches, and exclusive resorts, the island has become a magnet for tourists from around the globe. This influx of visitors creates a wealth of opportunities for entrepreneurs and businesses in various sectors, including hospitality, entertainment, and retail.
Nightlife and Entertainment
Ibiza is synonymous with an unparalleled nightlife scene that is unrivalled in Spain. The island boasts some of the most famous clubs and DJs in the world, drawing partygoers and music enthusiasts who are willing to spend generously to experience the Ibiza nightlife. From opening your own club to organizing events and parties, the entertainment sector in Ibiza offers limitless potential for profit.
Luxury Real Estate Market
The demand for luxury real estate in Ibiza has skyrocketed in recent years. The island's reputation as a playground for the rich and famous has led to an increase in high-end properties and exclusive developments. Investors who capitalize on this trend can benefit from substantial returns on their investments, whether through property sales, rentals, or vacation home management.
Upscale Hospitality and Services
Ibiza is home to numerous high-end hotels, resorts, and luxury villas that cater to discerning clientele. The demand for upscale hospitality services, including concierge services, private chefs, event planning, and yacht rentals, is consistently high on the island. This presents a lucrative opportunity for entrepreneurs and service providers to cater to the needs of affluent visitors seeking exceptional experiences.
Entrepreneurial Spirit and Networking
Ibiza has a thriving entrepreneurial community, with a vast network of like-minded individuals who are eager to collaborate and support each other's ventures. The island's cosmopolitan atmosphere fosters a spirit of innovation and entrepreneurship, making it an ideal environment for startups and creative enterprises. The diverse range of industries and businesses on the island provides ample opportunities for collaboration and partnerships.
Growing Digital Nomad Community
As the world becomes increasingly interconnected, Ibiza has become a popular destination for digital nomads. The island's reliable internet connectivity, co-working spaces, and vibrant lifestyle make it an attractive choice for remote workers and freelancers. This influx of digital nomads has not only contributed to the local economy but also created a thriving community that shares knowledge, skills, and business opportunities.
In conclusion, Ibiza's irresistible blend of natural beauty, electrifying nightlife, and luxury lifestyle has made it the premier money-making destination in Spain. Whether you're looking to invest in real estate, start a business in the hospitality or entertainment sector, or join a vibrant entrepreneurial community, Ibiza offers unparalleled opportunities for financial success. So, if you're seeking a place where work meets pleasure and where dreams can turn into reality, look no further than Ibiza—the ultimate paradise for making money in Spain.
Fátima Hernandez is seasoned professional with over 20 years of experience in Ibiza's nightlife industry.
Throughout her career, she has worked for some of the top companies on the island, including Amnesia, Lio, the Pacha Group, and the Cipriani Group, in various roles such as artistic manager, director of image and public relations, and general manager. These experiences have given her a deep understanding of the local scene and its needs, as well as the ability to manage diverse teams, coordinate complex events, and deliver exceptional service to high-end clients.
Currently, she is running her own consulting and event planning business, where she provides market research, strategic planning, and brand positioning services to new businesses entering the Ibiza market. She also organizes private events of all kinds, from corporate launches to weddings and personal celebrations, handling all aspects of the production, from concept design to execution. In addition, she offers personalized concierge services to VIP clients, such as transportation, accommodation, reservations, and entertainment.
She is proud to say that her most recent project, Konnected, was a highly successful party that she hosted at the W Hotel last year 2022. It is a testament to her creativity, attention to detail, and ability to deliver memorable experiences.
Her extensive experience, deep knowledge, and passion for the nightlife industry, combined with her strong organizational, communication, and leadership skills, make her a valuable asset to any company that seeks to thrive in Ibiza's competitive market.
Please visit her website at fatimahernandez.net to learn more about her background and services, and feel free to contact her if you need her services.
About the Creator
Fátima Hernandez is a seasoned professional with over 20 years of experience in Ibiza's hospitality industry.
Reader insights
Be the first to share your insights about this piece.
Add your insights