I published my book today.
And so can you.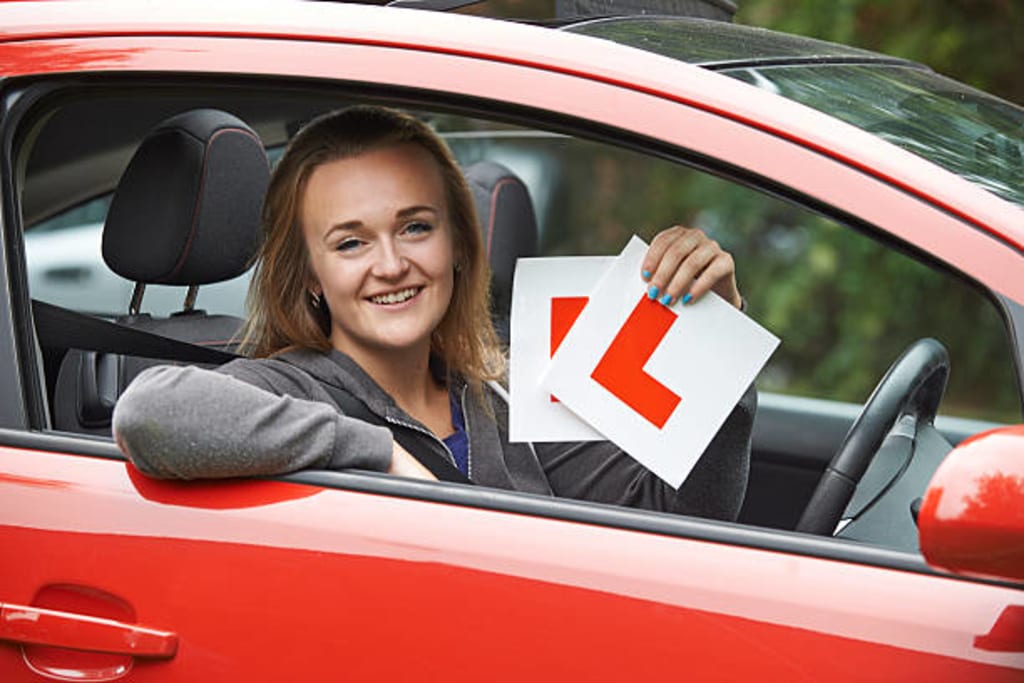 Learner Driver.
It is often said that everyone has at least one book in them.
Well I have just done mine. Seriously though, it would seem to be one of the easiest things you can do online today.
For my day job I am a driver trainer, otherwise known as a Driving Instructor. I ply my trade in the UK, but as I write this article we are in lock-down due to Covid-19 . Don't get me started on that one !
Enough about me. The reason I decided to pen a book was because I got to thinking about the statement I made at the start of this passage:
It is often said that everyone has at least one book in them.
I wonder how many other people have pondered this during their time in isolation and lock-down? Writing the book not only helped me pass the time, but it has given me the possibility of earning passive income, not only in the written e-book form but also from audio book form.
Seeing that Amazon have been raking in the profits during Covid-19, I decided that I should try to grab my share of the action. I knew I could string a few lines together and decided that an e-book could be the way forward.
At the moment my profession are unable to work as we are classed as a close contact occupation so we are stuck at home. I have been prevented from working due to the virus now three times and it's no joke I can tell you!
Not being able to do the day job is causing extreme stress and anxiety as you may know yourself, not to mention no income! This prompted me to try to plug the gap by looking to online platforms to see if it is actually possible for someone like me to earn some money using my skills with the keyboard. Not that I'm a keyboard warrior or anything. After all, it costs nothing to have a go. You never know I might get lucky, I thought.
I had the idea so I made a start on thinking about a possible angle I could write about. It made sense to me, to write about something I was reasonably knowledgeable about. Teaching people to drive! Bingo, I thought. I'll do that and immediately made a start, not quite knowing how or where it would eventually be published. So I cracked out a Word document very slowly stopping to check everything very often. I always want to make sure what I write makes sense and so make regular checks. Probably too many. Once you get going it is surprising how the book starts to come to life. The more you do, the more you want to do. It's pretty addictive.

Writing the book has, even though it is only a short e-book, led me here because I felt as though I should find somewhere to share my story. In the job I do I am help people gain their driving licence. In writing, it would be great if I could help people in a similar way. I'm not sure if this will lead me to a source of income by publishing online. If it does I will certainly be back to tell you how it is possible for anyone else to do the same.
Throughout the online world there are many cash making scams and schemes available which only seem to make money for the ones fronting the schemes. Everyone else just gets to hand over their hard earned cash, only to be disappointed when they can't make the schemes work without pouring more and more cash into them. You never get the full information. Many schemes lure you in by telling you that they will tell you everything you need to get started for FREE, but this just isn't the case.
If what I have started begins to work, I will happily help and guide people to do the same so keep checking back for updates. I believe that if you help enough people get what they want, then you will get what you want as a result. I must have read that somewhere. I hope it turns out to be true.
It's a learning curve.
Whenever we start new projects there are always new things to learn. This is what I have found out since embarking on this current journey. I'm on a learning curve and don't know where it is going to lead. I generally don't tend to give in when I start something, but I know when something isn't going to work. I have a good feeling about my journey into publishing.
Perhaps you're doing something similar?
Check back soon for updates. Thanks for reading.
career
About the author
Getting into writing again due to the Pandemic stopping me from doing my day job as a Driving Instructor. I'm hoping to share hints and tips in a new field as I learn more about self publishing.with Amazon Kindle and Audible.
Reader insights
Be the first to share your insights about this piece.
Add your insights