I Posted an Instagram Reel Every Day for 25 Days. Here's What Happened.
Making money was only the beginning of this wild ride.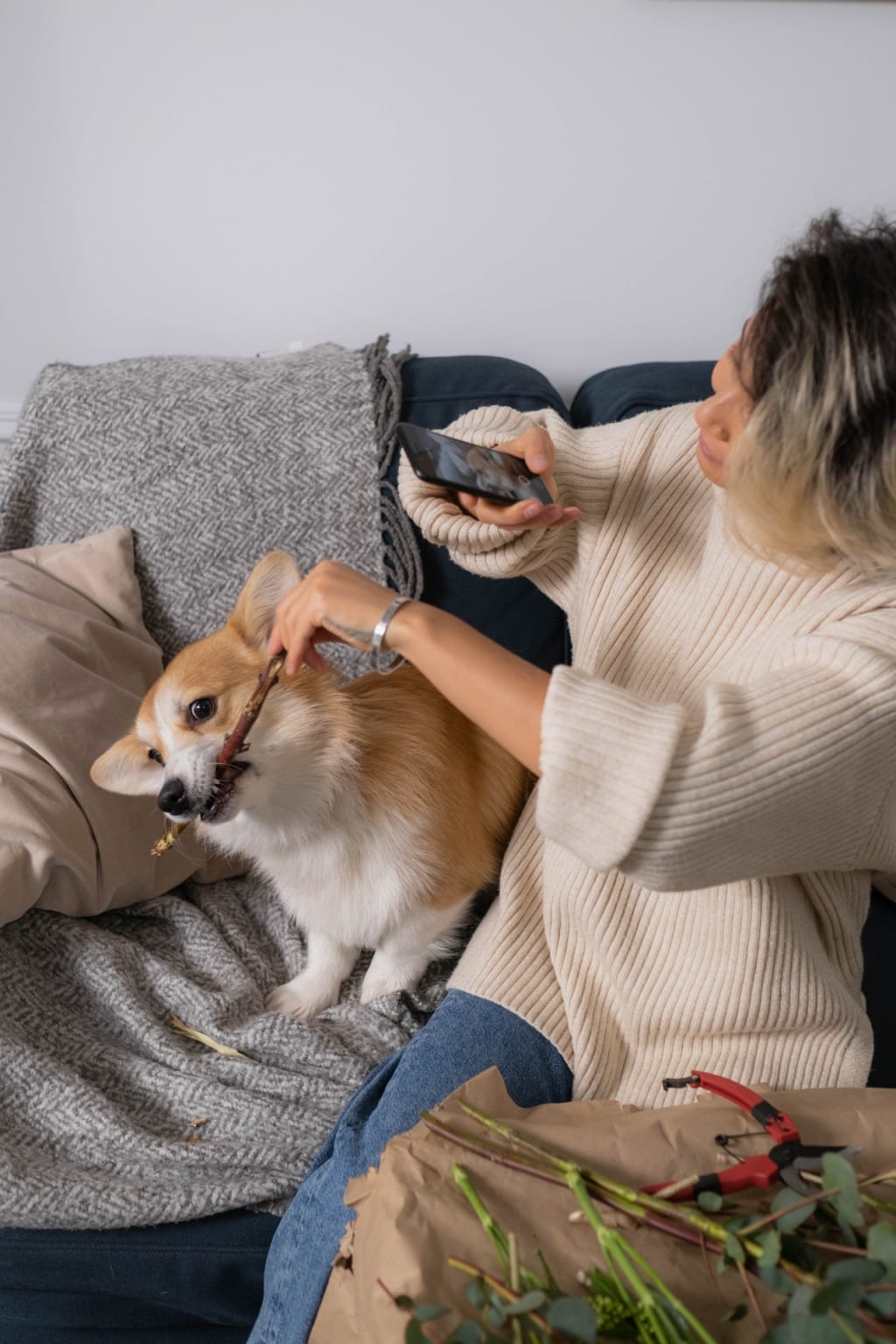 In January 2022, I accepted an invitation from Instagram to join its Reels Bonus program. I am no stranger to monetizing content and know the meager pennies platforms usually pay, so I had no high hopes.
Yet, within a day, I had earned $20. This catapulted me on my quest to post 25 reels in 25 days. Here's what happened.
What My Instagram Looked Like Before Posting 25 Reels
Because I didn't expect any serious results from posting Reels or joining the program, I didn't take a screenshot of my page. You'll just have to take my word for it that I had been sitting at about 7,250 followers for several months with no growth. In addition to this:
My photos were getting maybe 100 to 200 likes.
My photos and videos averaged about 6 comments.
My most successful Reel had about 3,500 plays. 
What My Instagram Looks Like After Posting 25 Reels
I posted 25 Instagram Reels from December 31st to January 24th 2022. I didn't start seeing results immediately, but the bonus money was incentive enough to keep posting. These are the six most important changes I've noted since then.
1. Higher Reels Plays
Within the first week of posting Instagram Reels every day, I finally cracked the 6,000-play mark. I couldn't believe it. Getting more plays meant making more money, so that was some serious encouragement.
By the end of the second week, another video had crossed the 8,000-play threshold. Just before the end of Instagram's evaluation period, I posted one last video. This earned more than 13,000 views.
Since then, double-digit views on my Reels have become fairly normal. In fact, one of my Reels reached 79,000 plays. Note that some Reels get millions of plays, so this is modest. 
But, for someone who only averaged 2,000 plays per Reel in 2021, this is quite an improvement.
2. Account Reach
Since participating, thousands more people have come across my profile. In fact, it continues to show high growth levels, despite the fact that the prior 30 days become more and more competitive, each time.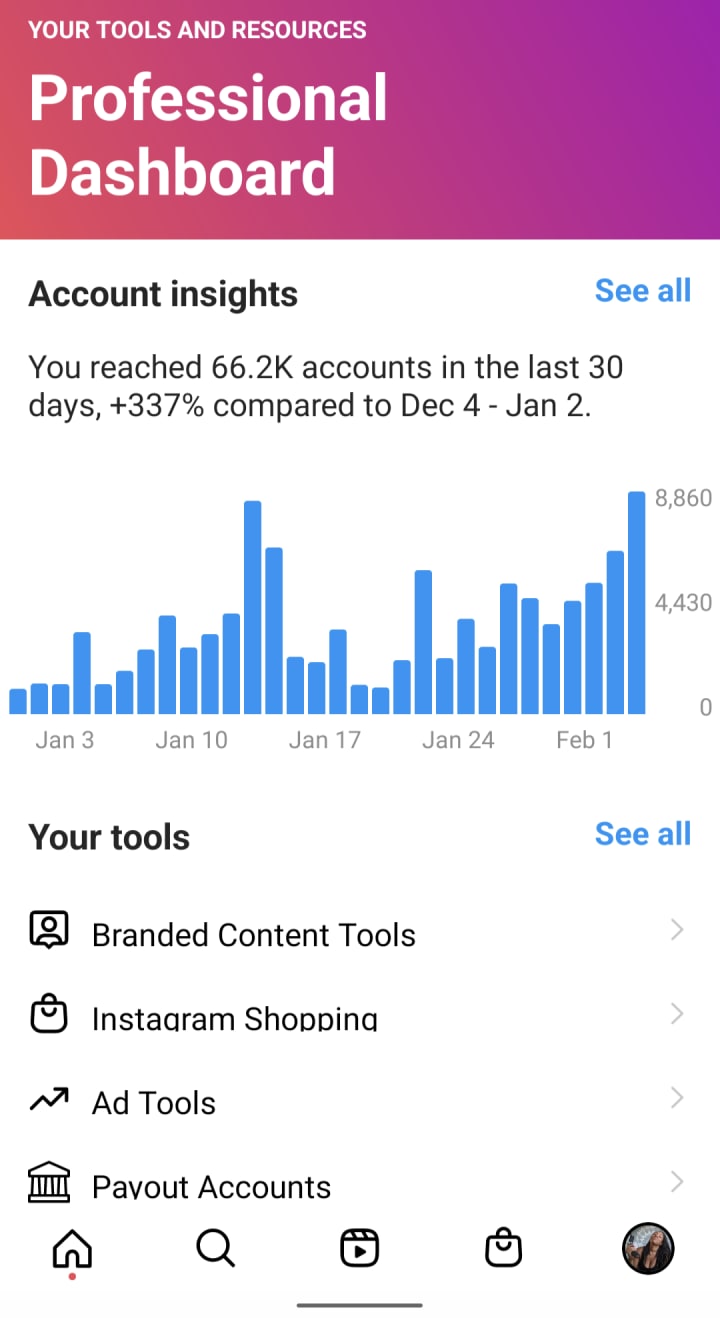 3. Increased Followers
For the first time in months, my follower count had started to grow. I hadn't expected to make a study of my Reels Bonus participation, so I didn't even think of documenting the actual numbers. However, my guess is that I gained about 100, followers in the first month. I have now gained about 350 in total.
4. Increased Engagement
When I finally returned to posting photos, I noticed that they now received more engagement than before. They start off with low numbers when I post them initially. But then, they gradually climb. So far, one has reached almost 800.
The comments on my photos didn't increase, but I did start to get more DMs. I would estimate I now receive about 30% more messages than before. Thankfully, these are mostly not creepy guys sliding into my DMs to flirt. Most messages are from people asking questions about my FJ Cruiser and tow setup - or sharing theirs!
5. Increased Tag Dominance
While trying to grow my Instagram page over the past 16 months, one thing that consistently frustrated me was tag dominance. No matter how popular one-off posts became, I rarely saw my Reels or photos recommended on the top posts page.
Again, I didn't think to monitor this because it wasn't the intention of participating in the Reels program. Still, these were some screenshots I took on January 31st.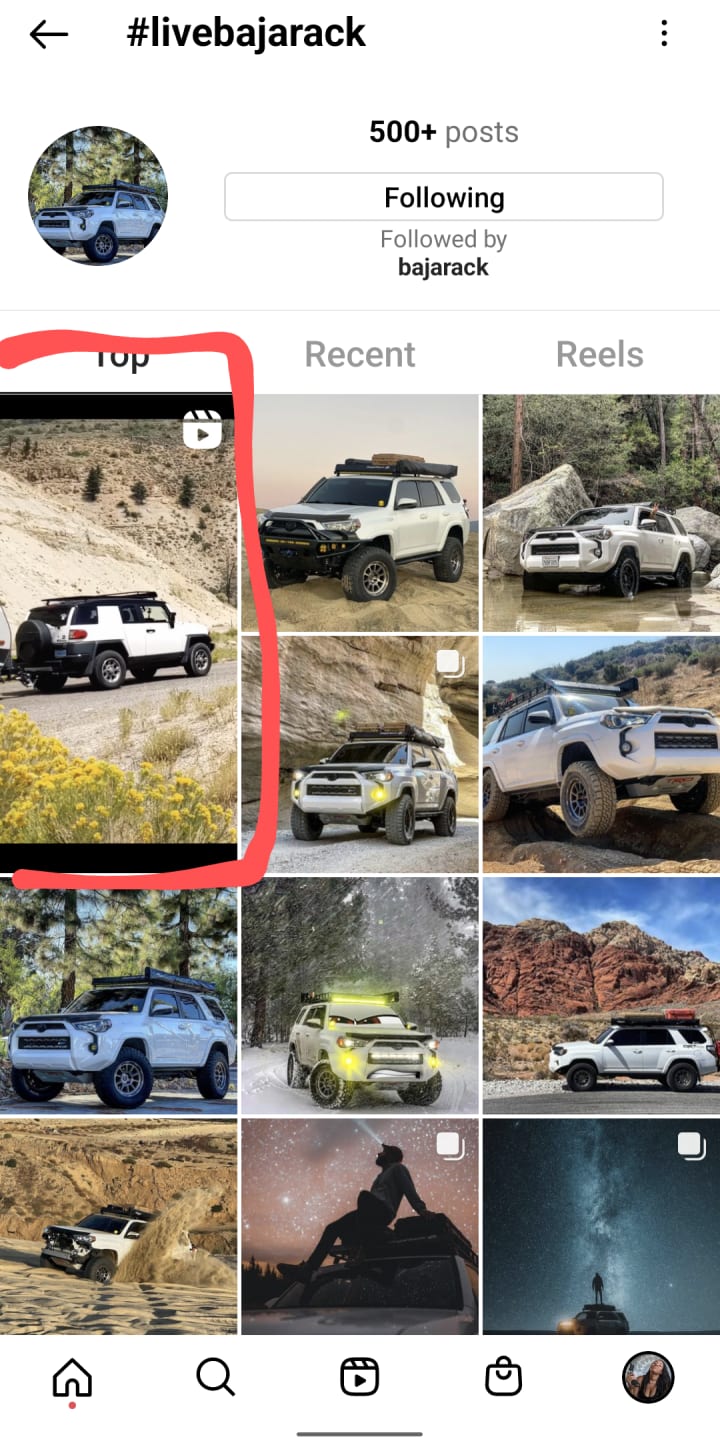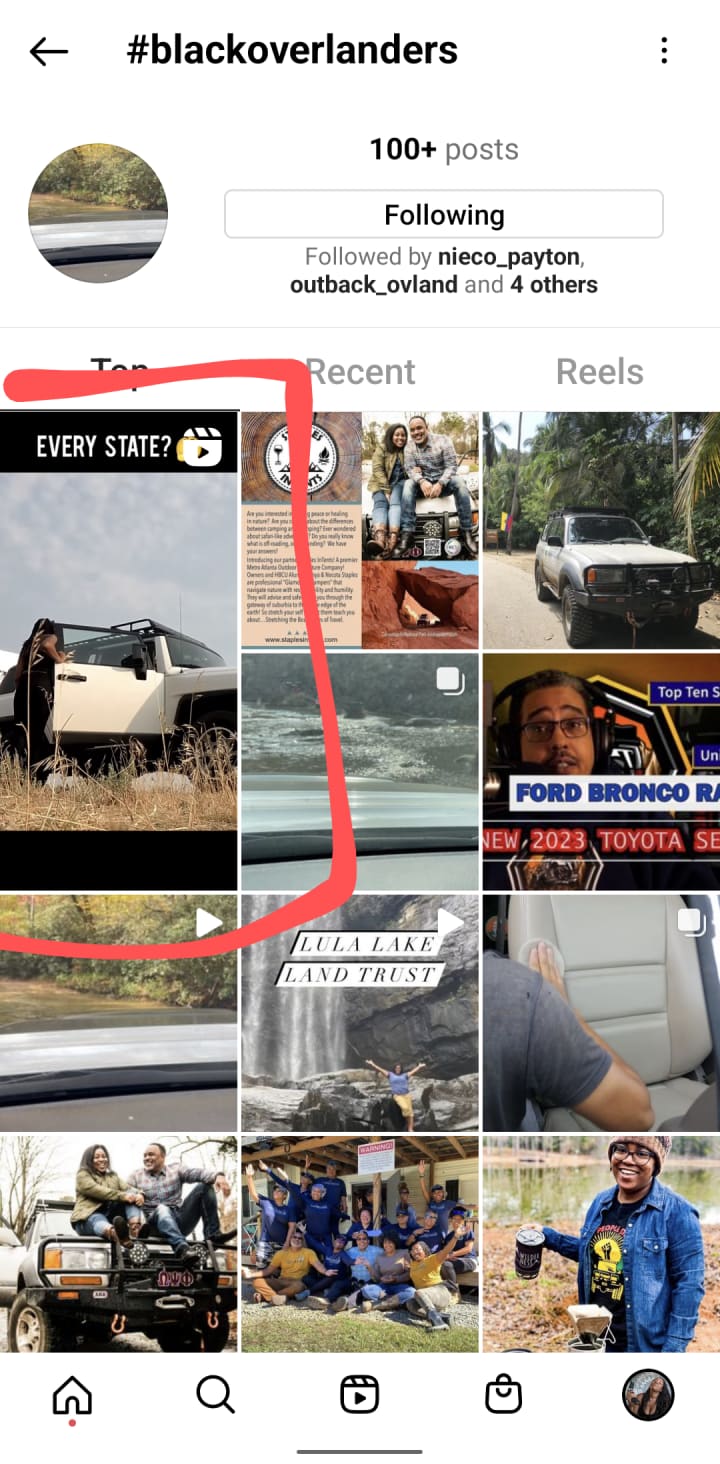 6. Brand Partnerships
Before joining the Bonus Reels program, the only big company I had partnered with on Instagram was Goal Zero. That's the manufacturer of the solar generator I use on the road. Since then, legitimate requests have increased.
RV Manufacturer
On January 20th, I received an Instagram message from TAXA Outdoors. If you've seen a TAXA RV, you recognize it immediately. They are not your standard fare. The doors open up at different angles and the RVs have very unique shapes. Not surprisingly, they were designed by a former NASA architect.
Despite the fact that I had a Keystone RV, the company wanted me to become a TAXA Explorer and create paid content for their website. When I named my price, they didn't even try to negotiate. What began as a once-per-month request has already grown into me writing several articles for them per month.
Bank
On the same day TAXA reached out to me, the marketing team for my primary bank also emailed me. It wants to send a video crew out to film me anywhere I am, so I can share how the bank - which I do love and have written about - has contributed to my adventures. I haven't finalized anything with them, yet, so I can't name them.
RV Rental
About a week ago, a camper rental company in Vegas offered me a free run of their rental shop. They want me to show up, pick a camper, take it overlanding, leave them a review and show it off online. We're currently working to finalize a date.
How Much Money I Made Posting Instagram Reels
On February 22nd, I finally got a check from Facebook. This number is higher than what's in my dashboard for the month.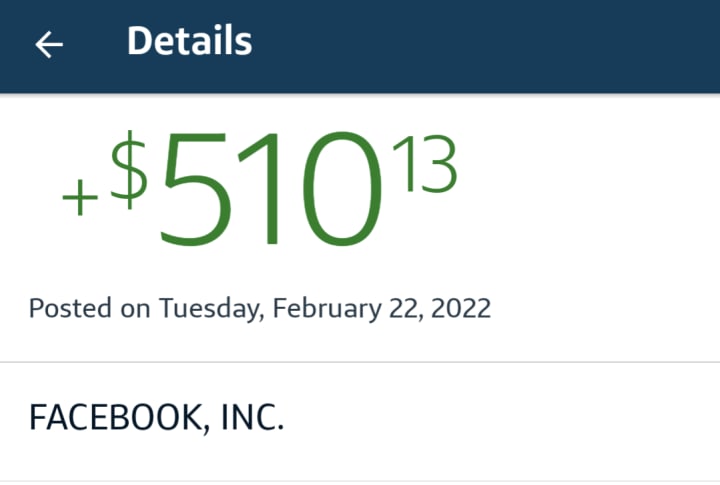 I suspect the reason could be that they also paid me for part of February. However, according to their website, that's not how Facebook makes Reels Bonus payments. So, I'll make a separate post on how much I make from Instagram Reels when I finally figure out the backend details.
My 2020 Content Creation Goal
People often ask me how I fund my travels. Roughly 80% of my income comes from creating content. Unfortunately, most of that content involves writing technical articles for corporations in law, tech, and finance. 
I love what I do. But, my 2022 goal was to do more of what I love and in the industries I love - and less of what I have to do to pay the bills. So far, so good!
I have no idea how long Instagram intends to keep up this Bonus Reels program, but I'll keep documenting this wild ride while it lasts. Yesterday, I received my invitation for Round 3, so stay tuned for more!
Did you like this article or find it helpful? Feel free to pledge or tip me, so I can keep writing more of them!
Reader insights
Be the first to share your insights about this piece.
Add your insights