I'm Going to Walk 600 Words and Counting!
Just take a leap of faith and achieve your goals.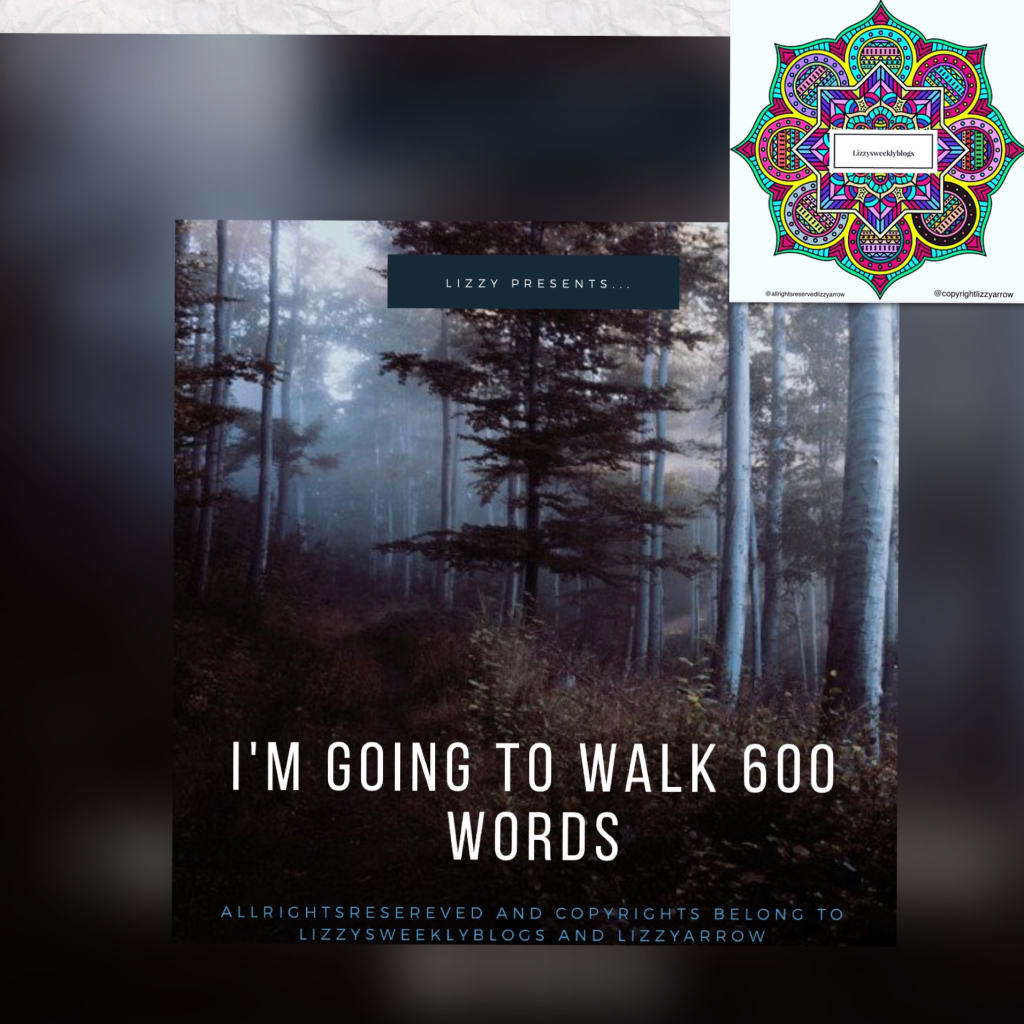 Created by Lizzy Arrow 
"Are you mad!" Cried the three Borthwright children; as they looked at me after I'd told them that their story was coming to an end. "Who you calling mad? Surely not me." Smirked Tom as he came into the conference room taking a seat next to me. "No!" Exclaimed Stacie. "Lizzy's going to walk 600 words!" Said James, tripping over his words, which I've never noticed him do before, so I made a note to self in my journal. "How can she walk 600 words when she's already done more than that writing the tales of you three?" The two pondered for a moment; then some odd non-verbal talk came from Duncan, which he hadn't done in a very long time. I knew what he meant. "Duncan is right. So's Tom, I have done more 600 words writing the tales of you three" I told them. They were even more stunned that I had just translated Duncan's talk.
Not bad for nearly 200 word summary of what this blog is about; I wasn't too sure how I was going to write this blog for today but it helped having some input from my characters, which I need to work on at some point just to finish it all off. 600 words isn't too bad on a good day; on a bad day then you're stuck because you know you wanted to write, but you can't because the barrier of the 600 words and counting seems to be difficult.
I didn't have much of a problem when I was younger I would just write and write; even with the practice of doing word count tests. However, it didn't matter too much in the end except for when you're writing for a company and they want a certain amount of words. It takes more brain power than you can imagine; I can tell you know I'm about halfway there at this point of this blog, I'm on the half mark of 369.
I recommend that you guys to give writing 600 words a go because you never know who might come into contact with you in the grand scheme of things; I would also ask the client questions about what you need to know such as do I need to get it approved by the company? How many words do I need to pass? What sort of categories are there? Is the company real or a fraud? Every little detail before you make any assumptions of agreeing and taking part in a group investor.
The group I'm writing for, I thought I'd give it ago to see what it's like; it did take me a while to understand what I was meant to be doing, but I had help from one of the people who goes over it. I always email them to give them a heads up that I'm just about to post a blog post; they give it a quick read and let me know if I need to make any changes or if I put it in the wrong category. It is very handy to have someone on the inside to be able to help; to guide you, and most importantly help you to change your ways and bad habits.
This can happen with short stories, blog stories and blog posts that you are extremely passionate about. Give it all a go. Write 600 words on something that you like about; edit it, read it again, if it need be edit again, but guess what edit it again if you think it does and if it doesn't that's cool. If you can, see if you can submit your writing to some competitions if you feel ready to or set up your own blogs; go for it, I believe that you can do it. Without my blog website, I wouldn't be able to continue to write or have the confidence to put my work forwards to a platform where I get paid for it; I always thought my work was rubbish until I gave things a try, then one day boom people love my work. Just take a leap of faith and achieve your goals; I would be more than happy just to sit at home, write away and not let anyone read my work other than my sister. She's my big inspiration for me to carry on; don't be afraid to take a risk, if it happens it happens and if it doesn't it doesn't. You gave it your best shot. Good luck peeps.
Author of Lizzy Arrow - the Tales of Duncan, Stacie and James Borthwright. @copyrightlizzyarrow @allrightsreserevedlizzyarrow