I'll Never Work A Day Unhappy
How I Found What I Wanted to do for the Rest of My Life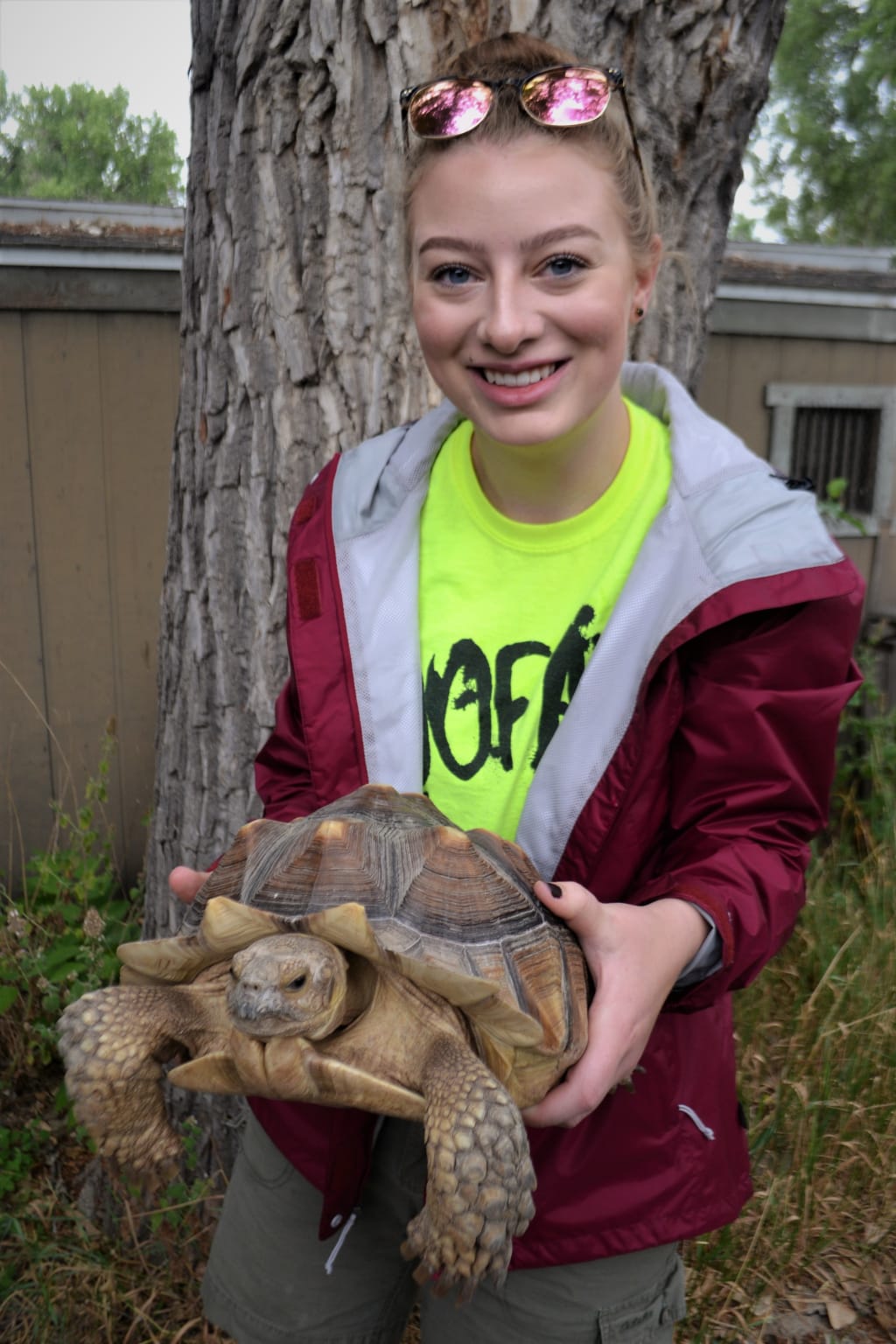 On June 1st, 2017, I decided I would never work a job that didn't drive passion throughout my entire being. If you knew me, then you would know that the journey to finding the thing that will ultimately determine the rest of my life was ultimately not an easy one.
The beginning of my middle school career had me thinking completely and utterly: SCIENCE. With a father who went to school for science and teaches science, it was difficult for him to allow me to do anything else. At the time, I was okay with that. I think a part of me may have at one point in time liked to pursue that. But as my middle school career came to an end, the time started ticking down and I was no closer to what I wanted to do.
My freshman year was dedicated to: "Not worrying about it." So whenever anyone asked what I wanted to do when I grew up, I would use a variety of job titles that I probably at the time didn't have any idea what they did. For example, forensic scientist (I watched a lot of CSI:NY when I was in middle school), geologist (no offense, but eventually I realized I would never want to something so incredibly boring), and astronaut (I wasn't joking at the time but now my eyesight is about as bad as the joke).
As I rounded the corner both sophomore and junior year, I continued to bluff until I ultimately had zero clue what to do by the end of my junior year. I had just visited the International Science and Engineering Fair (ISEF) and decided that I simply couldn't do something that is so entirely tasking.
Also, while attending ISEF, I visited Cinema Makeup School in Los Angeles. Prior to my visit, I thought this might be something that I could love to do everyday! But as I sat in the admissions office with him explaining to me that it was not a "nice" industry and I would have to work well under immense amounts of pressure with my job on the line, I knew I just couldn't do it.
As I watched the 2017 graduating class cross the stage at my high school and accept their diplomas, having every idea as to what they are going to do with their futures, I was ultimately frustrated. And for the first time in my life, I had to answer the question that I had originally been so sure about with the impending: "I don't know."
In fact, the day I decided that I would love my job, was the same day I gave that answer. It was for an icebreaker as I went into my second season volunteering for the Riverside Discovery Center & Zoo in Scottsbluff, Nebraska as an assistant the zookeepers. I loved their 'Zoofari' program in between my sophomore and junior year, but as the program came to an end, I almost didn't think twice about it.
On June 1st, 2017, I was a nervous wreck as I walked into the gift shop with only a small portion of previous knowledge and knowing everything would be different this year. I was there for mandatory training that would kick off the rest of the season.
We learned about the education animals (many of which I had handled the previous year) and the new changes to the zoo. Being the oldest of the group (and the one with the most experience), gave me a leg up on everyone else. Especially when the Education Curator, Alex, gave me a flyer to Santa Fe College in Gainesville, Florida. Prior to that I never knew that you could go to school for something like this.
As I sat on the porch of my house painting my nails after the first day of training, I had the ultimate realization that I was completely and utterly passionate about the care and well-being of animals. It was my 'AHA!' moment, if you will.
I realized that it wasn't even that far off that I would want to do something like this. I grew up obsessed with animals and infatuated with watching Animal Planet. I was there for every step of the way as our oldest cat needed care and was ultimately euthanized.
Everything that happened in my life pointed me in the direction that I needed to go, I just wasn't paying attention to the signs. I knew by the end of the first day of training that there would never be a day that I would be unhappy doing this and I hope to do it for the rest of my life.
I didn't think at the beginning of this journey that I would ever end up enjoying this as much as I did. But in the end, I loved every second of it. It's definitely an experience I'll never forget as it not only rekindled my curiosity and love for animals, but has set me on a clearer path than I thought.
I realized that this is my purpose, this is what I'm here for, and this is what I want to do for the rest of my life.