I fell asleep and missed my Interview, yet I feel fine
it's mostly a lot of guilt surrounding it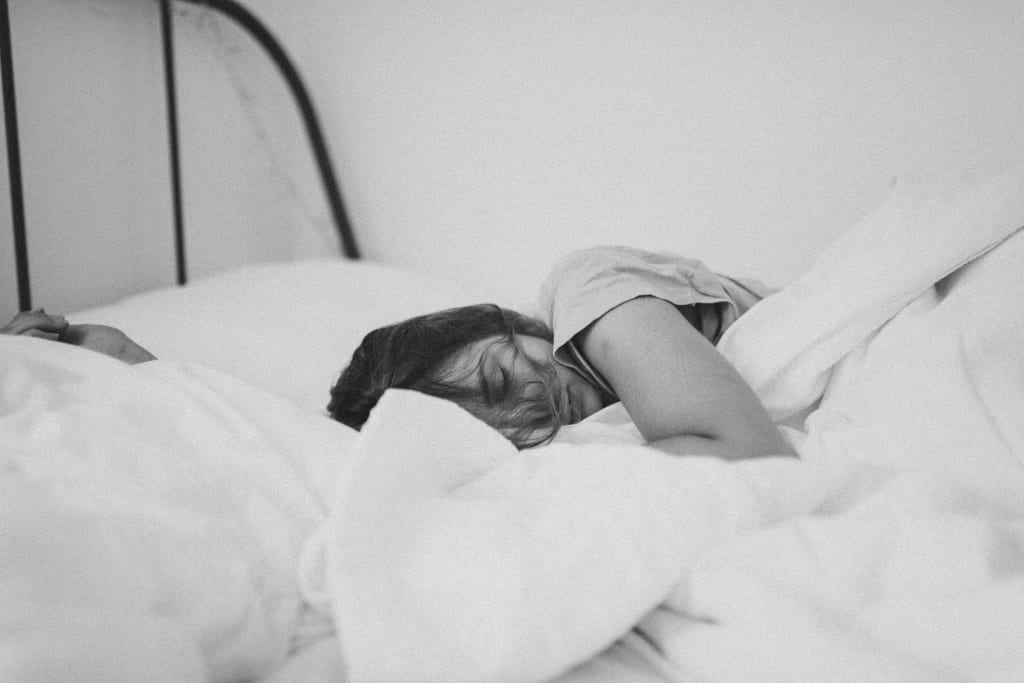 picture from splash that describes the situation
I called my mother after I woke up and said, "Mom, do you think they'll call me back to reschedule my interview when I missed it?"
She asked me why I missed my interview.
I told her that I fell asleep, and I emailed the interviewer (the freaking CEO) that I fell asleep. Three times - apologizing, rescheduling and telling them that I am still a wonderful candidate who knew what she did wrong.
Welcome to the sad monstrosity of my life. This is how unlucky I am in time of quarantine. Please be entertained.
[P.S. I know that people aren't being offered jobs or got laid off, but I would like to say that everything gets better from this situation. It may feel worse at first, but there are other things to be grateful of at this time. Like time spent with your family, or time spent with yourself, and knowing what you can do when you get out of the house.]
You may ask why I fell asleep.
The company that interviewed me is based on the United States. I am living in the United Kingdom. It's an 8 hour time difference. It may seem like a normal afternoon but it's midnight in the UK. I got the notification of the interview a day ago, and I wanted to have a good impression so I decided to get one of the first available interviews that were held. It was at 12 AM. I'm actually pretty much set. I already set up my interview space, my notes, practicing what I was going to say on Zoom. I really wanted this internship.
I didn't realize how my nap would interfere. Keep in mind, I have a weird sleep system in quarantine, and my body doesn't sleep during the night. It sleeps during the morning. I kept up the routine for another week, so I thought, "Hey, my body doesn't crash that soon."
Turns out, being anxious for an online interview, running on two hour sleep and actually doing other things throughout the day can make your body crash. Like really crash.
My body decided to take a nap on the cusp of 8.30 pm. Mind you, I did not sleep from 4.30 am, because I had anxious thoughts that were carried throughout the day of the interview. Ultimately, my body crashed from anxiousness and sleep deprivation. I woke up at 12. 20 AM. That means I'm 20 minutes late for my interview and warning signs were in my head.
After emailing the CEO for the third time, I was full on having a mental breakdown. I do not feel guilty for missing the interview, though. I mostly felt guilty of not being able to wake up to the most simple task of waking up. I didn't really think I would fall asleep before that. The absolute reason of feeling fine after I missed my interview is kind of unnerving, though. It kept me anxious for the whole night after, and it is kind of a huge big change from my personality.
I was the type of a people pleaser, the person you go to when you feel sad or betrayed, and I wouldn't dream of making someone dislike me. Though, I know I am one of those people who get anxious at the thought of someone disliking me, despite disliking another person. It's hypocritical, yet it happens. Having missing this interview for the mere fact that I couldn't wake up from my nap is pretty much the worst thing from the best thing that could happen in time of quarantine. The emails I sent were not even answered by the company, even though it's their courtesy to send me back an email declining the possibility for the job. I felt like I failed. I failed to be sad for missing it, I felt like I failed because I couldn't control my sleeping hours.
I called my aunt a day later and she laughed at me to tell me that it is the right of the interviewer to not email me back. She didn't offer as much helpful advice as my mother does, but I didn't feel as much of a failure by this time.
If you enjoyed this story, please leave a tip down below.
About the Creator
digital creator, i think that's what i want to be called. I like to think I'm quite creative. I dabble in YouTube to edit videos, and I babble in Vocal writing about the intricate messages in my day. Search for me on YouTube and subscribe!
Reader insights
Be the first to share your insights about this piece.
Add your insights