How Vocal Will Change Your Life
And How it Changed Mine Too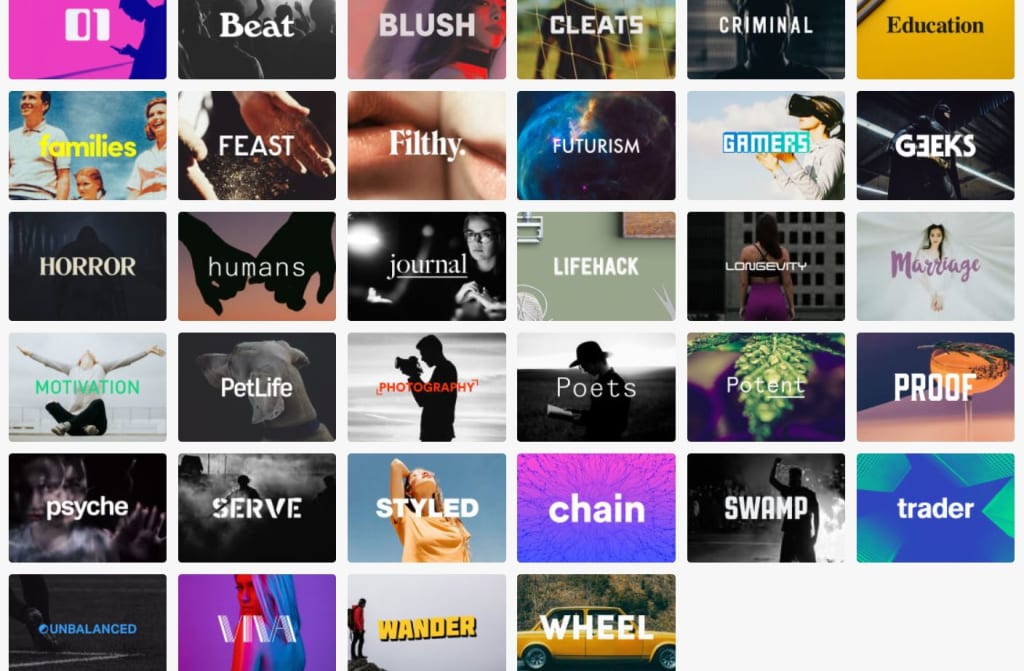 I have been writing articles and poetry on Vocal for over two years now and I started thinking just exactly how it has changed my life for the better. There are three main ways that writing for Vocal has changed my life that I want to share here. I believe that if you start writing for Vocal that your life will also be positively impacted.
1. My soul has been made tangible.
Ever since I can remember I have had a difficult time being 100% honest with people that I interact with. Part of this could be because I hate hurting people's feelings and I also secretly want everyone to find me likeable. Obviously, it is next to impossible to not ever hurt others' feelings and to always be likeable in the eyes of everyone. Writing for Vocal has given me a platform to be honest and open about some of my most dark, silly, and random thoughts that I have ever had. Though I consider myself a slight extrovert, interacting with people in person can be difficult. Like many people, I tend to fear friends and well-meaning family member's possible judgement. Being able to write for Vocal has given me an outlet to interact with people in a safe, reassuring, no-strings-attached manner, and for this, I am thankful. Through 275 published poems and articles, my soul (mind, will, and emotions) is slowly being revealed. I am just getting started I believe too! My personality does not have to be held back anymore; it just is. Vocal, has in essence made all my thoughts and emotions that seem ridiculous, tangible. World…hear me roar!
2. I have grown to be more faithful and dedicated.
When I first started writing for Vocal, I did not initially plan on being on this site nearly every day! I believe that many writers would be quick to admit that they have seasons where they write a lot and then dry spells where they cannot seem to even form one coherent sentence. Writing for Vocal has encouraged me to write and not just write every now and then like I used to, but Vocal has inspired me to write almost every day! At the end of the day after work and dinner I have grown to enjoy my Vocal time. When my wife walks by, she affectionately always asks, "Are you Vocalizing?" There are few things in life that are constant and sure, but I keep coming back on Vocal and it has been such a fantastic source of security and familiarity. There are many areas of my life where I long to have more discipline and focus. Vocal has taught be to be disciplined and to just write something, whether it is bursts of poetry, personality musings, or literary critiques.
3. I have made some great friends.
I never would have expected to get to know people through a writer's website like Vocal. Mainly, I did not expect to get to know the writers because there is no means to comment on any of the author's work (I am okay with this). There have been a few writers that I have just simply fallen into beautiful friendships with because of their stories and their personalities shining through their words. It has been great to connect with other writers through their YouTube channels and their social media sites. Had I never joined Vocal, then I would have missed out on meeting and getting to know some amazing people. It is breathtaking and utterly powerful how much I have felt connected to some of the writers on Vocal. I truly have loved reading other people's work because I know that their hearts beat within the words and sentences of their stories. Seeing other's share their thoughts, emotions, experiences, and fantasies is motivating and stirs me to be bolder with how and what I write.
Thank you, Vocal team, for creating this site! Thank you, authors, for bringing it to life! Roar on!