HOW TO UTILIZE AUGMENTED REALITY IN THE OIL & GAS SECTOR
The implementation of AR technology in the oil and gas sector.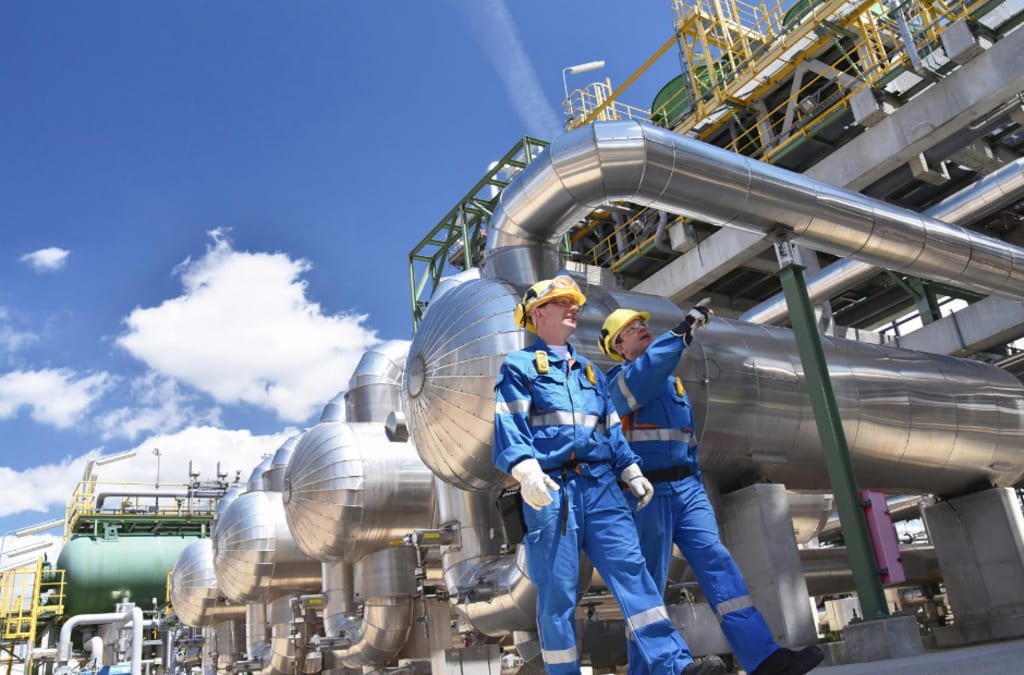 The oil and gas industry is one of the largest sectors in the world, generating millions of revenue annually. With rising global demand as well as numerous economic problems, the oil and gas industry is facing the challenge of reducing costs, optimizing the performance of its industrial base assets and improving working conditions. Augmented Reality (AR) is being utilized as an innovative technology that provides solutions for optimizing production systems and environmental utilities on currently operating sites. AR is a technology that superimposes computer-generated data such as text, image, or video onto the real-world environment. The implementation of AR technology in the oil and gas sector has proven to companies and their employees that it is a smart asset to invest in. More and more companies are realizing the extensive variety of benefits that AR technology offers.
The key points for how Augmented Reality can be used in the Oil and Gas sector are as follows:
Easy Maintenance – AR gives to contact centre experts a full view of the maintenance needs of their machines.
AR technology provides solutions to improve the process of repairing machines that require an urgent need for services. Machines that are not functional require a specialized technician to be repaired, this causes many processes to be interrupted until the root cause of the machine malfunction is discovered. AR-Remote Support by enabling real-time connection of a centre expert with field technicians provides fast and effective solutions for the repair and maintenance process. Through AR collaboration field technicians can easily discover the root cause of the machinery malfunction and solve the problem.
Cost Reduction – AR provides real-time data for field workers.
Another area where technology can have a transformative impact on cost reduction and operational efficiency is through superimposing real-time information using AR on top of real-world assets. AR- Remote Support enables field workers to view real-time data offshore on the operational frontline and having major benefits for continuing to perform their tasks effectively and without interruptions by managing workflow. Also, in the case of unexpected issues, AR can help the field workers to solve the problems by the remote guidance of experts that are virtually present on the field. In such cases, the company saves time and cuts down the site visits cost.
Improved Safety – AR provides real-time tutorials and helps while in the field occurs unexpectedly situations
The oil and gas sector is one of the sectors with the highest risk of human errors and the most dangerous work environment. Due to the harmful environment in which field workers are exposed, they are prone to health damage that can lead to loss of life. Through expert guidance field workers perform their tasks in safe environments. Moreover, AR-Remote Support integrated with smart glasses provides to field workers hands-free task performance. Another benefit that AR-Remote Support offers is the training of inexperienced workers. This reduces the cost of expensive training and makes it possible to create a sphere of a workforce with the right experience and knowledge.
Day by day, many companies operating in the oil and gas sector are adopting AR technology as a tool that offers benefits in increasing productivity and safety, as well as cost-effective maintenance. AR applications are already enabling oil and gas companies to transform their operational processes by reducing expenditures, enhancing remote collaboration and helping to stay competitive in the market. Considering all the features and benefits, the implementation of Augmented Reality in oil and gas operations is proving to be really efficient and indeed can transform the sector.
Reader insights
Be the first to share your insights about this piece.
Add your insights