I spend the last few years learning ways to make money online.
To find new ideas and a step-by-step tutorial, I've watched several YouTube videos trying to filter BS ideas to those that might work.
Some YouTubers advise starting a YouTube channel as a way to make passive income over time.
How do YouTubers make money? Most of them make money through the Google Adsense program. Your channel must have at least 1,000 subscribers and 4,000 watch time hours over the last 12 months to get into it.
Meanwhile, you can promote your or other people's products in your videos or their descriptions.
The idea of starting a YouTube channel is tempting, but you have no idea how to create videos and don't want to put your face in front of the camera?
Great news! You don't have to show yourself on your videos.
There are several types of videos where your presence isn't required, like tutorials, animation, or relaxing music videos.
You don't even need to know how to use video recording and editing programs to start a brand new channel.
So how can you do that?
Starting a relaxing music channel is the easiest way to create content for YouTube without showing your face or recording any single sound.
Here is how!
YouTube Channel Setup
The first thing you need to create a YouTube channel is a Google account. If you don't already have one, you can make it quickly and for free.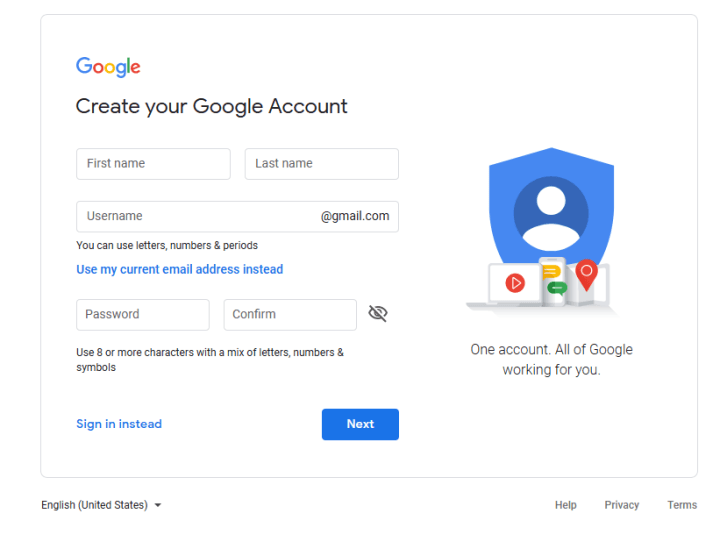 You can also create a Gmail with the name or your channel but never share it as connected to it or give away the password; a YouTuber gave it to her assistant, and this person deleted her account after being fired.
Once you have created your new account, log in to YouTube and click on the icon with the capital letter of the name you gave to the account and go into the YouTube Studio section.
Don't underestimate the settings of your channel. Pick a name related to your content, like "Relaxing Music" or "Sounds of nature," so other users can easily understand your channel's topic.
Create a description of the channel rich in keywords to appear in people's searches; YouTube isn't just a video sharing platform but also a powerful search engine. Make sure you check the part about videos made for kids, this shouldn't be your case.
You can also create a one-time description for every video or decide to write one every time you upload new content.
Customize your channel's look, creating a personalized logo and graphic using Canva's free tool.
A fantastic program you can use to implement your channel is TubeBuddy.
Install its extension and connect it to your YouTube account for analytics insight and help to find tags and keywords.
TubeBuddy also checks for you all your video settings and advice on which action to take and warn you if something is missing or needs implement.
Another great feature of TubeBuddy is its ability to show you how your competitors are doing. Once the TubeBuddy extension is active, go to any YouTubers channel and see what it reveals about its videos, stats, and keywords. You can learn a lot by looking at the winning strategies of successful Youtubers.
Relaxing music videos are usually one hour or more long. YouTube allows creators to upload up to 15 minutes long videos as a default setting. To create longer videos, you must verify your channel by adding your telephone number. A text will be sent to you, and all you need to do is copy the code inside your settings panel.
Royalty-Free Music and Images
Once your channel is set up, it's time to create some videos to upload.
You won't need to record any music or sound; in fact, several royalty-free music websites allow you to use their recordings for free. Some owners of the sounds might require you to credit them in your videos' description, read the terms and conditions carefully before uploading someone else's property on your channel.
You can download royalty-free music and sound from websites like:
The same thing can be done with royalty-free images and videos to make your creation more exciting and nice looking.
Pexels and Pixabay are only two of them; they provide both images and videos for you to use free of charge. You won't need to credit the authors.
Download all the music/sound and images you might need for a few hours long video and let's put everything together!
Free Programs to Create Videos
Now you have all the music and images you need to create relaxing videos. What's next?
You will need two free programs to adjust your sounds and put together music and images.
The first program is Audacity. Audacity is a free, open-source program you can install on your computer. It's handy to create longer audios combining multiple files, cut extra silent minutes, or overlap two tracks.
Once you have done adjusting your music, you can export it as Mp3 and upload it to the second program.
OpenShot Video Editor is a free, open-source video editing software.
All you have to do this time is to upload your audio and add the images or videos. Once you have done, you can export the final file in the right YouTube setup as OpenShot offers pre-set video formats.
Exporting long videos might take some time, don't panic if it says it will need an hour or more to convert the files.
Both programs are super simple to use, I managed to create videos with no experience, and without reading the instructions.
You can always see the users guide, the software forums, or ask questions to the programmers for more detailed information.

Promotion
No traffic will magically appear if you don't promote your YouTube channel on other social media platforms or engage with other creators.
Twitter, for example, is great to meet and bond with other YouTubers, share your videos, and add some relevant tags to be found readily.
Another great way to inform people about your channel is to leave thoughtful comments under other's videos. Don't be spammy or ask "follow for follow". I was so naive when I read someone commenting under my videos: "Let's be friends!" I subscribed to those people's channels, but they didn't to mine.
Don't waste time with people who only want to gain extra followers but give nothing back in return.
Bottom Line
Starting a YouTube channel isn't hard as it might look. It takes time to reach followers and get a decent number of subscribers but not impossible.
There are relaxing music channels with thousands of followers and 8-hour long videos.
Create high-quality videos, post regularly, and engage with your audience.
You won't need to put your face in front of the camera to create a profitable channel and help people relaxing before bedtime!