How To Setup A Live Webcast On YouTube Live
Go Live On YouTube Live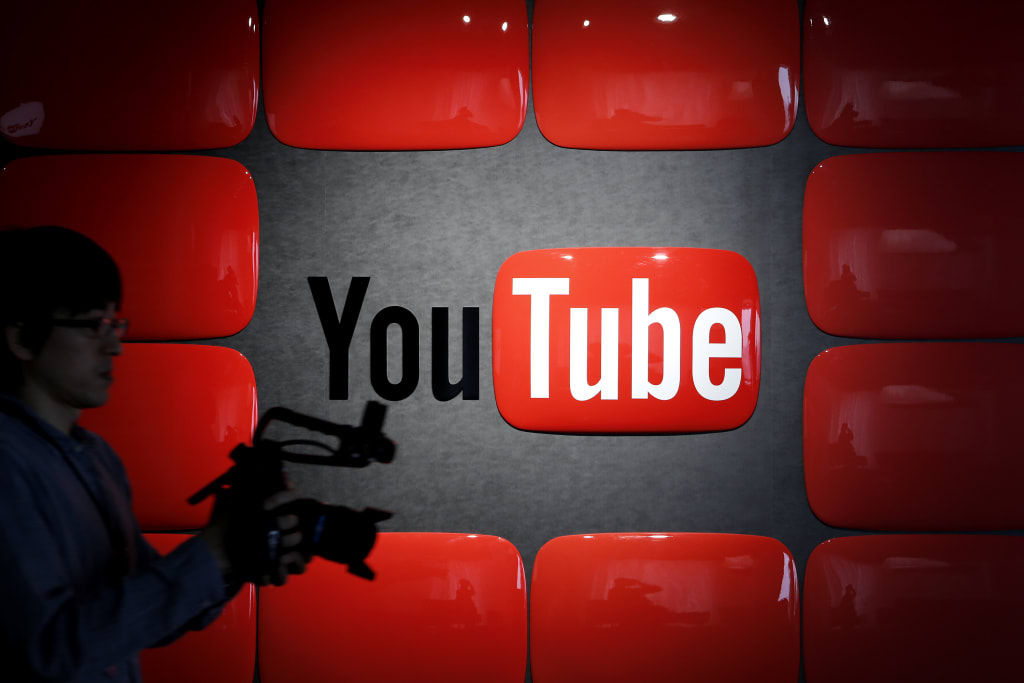 In the current era, live streaming plays a key role in today's marketing dynamics and has become an integral part of planning business marketing strategies. Live streaming comes with various benefits and has helped many new and existing brands to boost its presence and global reach.
When a brand opts to go live on social media, it can simply reach a wider audience base without any geographical constraints which is impossible to achieve in-person due to various factors.
Nowadays digital marketers are going gaga over social media live streaming guide to learn new techniques to go live on social media and interact with potential customers and make a place for a brand in the strategic marketing dynamics.
An ample number of social media platforms are available that allows any brand or organization to live stream and leverage.
To walk with the recent trend of live streaming, youtube worked on its algorithms and started offering youtube live streaming for business marketing to pace up its digital game.
Time has changed, so does marketing techniques. Gone are the days when youtube is used for uploading pre recorded videos. When a brand plans to live stream on youtube live having a channel is a must. Live webcast on youtube allows brands to interact with a large audience base in real time through commenting. Youtube live broadcast videos help in engaging the audience with the brand interactively throughout the event.
Whether it's a matter of launching a product or a brand or webcasting a brand event, live webcast on youtube is a perfect fit.
A recent survey reports youtube is the second most popular platform for Live streaming. Due to its searchability and SEO, it ranks high when we talk about live streaming platforms. Consult a youtube live streaming service provider if you want a professional live streaming of an event and share it with other social media platforms as well to give your brand the much- desired exposure by finding potential customer base from where they are.Youtube live streaming helps in building customer brand relationships which later converts into brand loyalty. Efficient features of youtube live broadcast videos help many brands in strategizing digital marketing strategies and carry out social media marketing campaigns effectively.
How to broadcast with youtube live is the major concern for many marketers and they fail to touch many potential audiences who are active users of youtube. We will share a social media live streaming guide to schedule your live webcast on youtube.
How to start your youtube live streaming for business marketing ?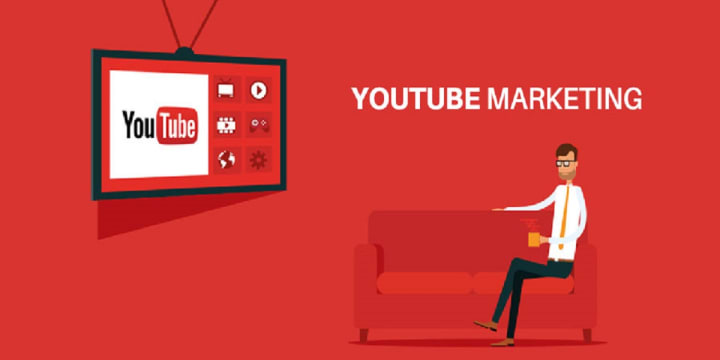 Once you have selected youtube as a platform to start your live streaming for business marketing, considering certain key points are a must. When a brand or organization plans to live webcast on youtube whether its a brand event or a private corporate event having a youtube channel with 100 plus subscribers is a must.
Some brands already have their long standing presence on youtube with thousands of subscribers as it is the famous and oldest platform for watching tutorials, post production videos, recipes and so on. Scheduling events live webcast on youtube becomes much easier if brands already have its presence on youtube. If you are new to youtube, creating the channel and then increasing the subscribers is the first step to start the process of youtube live streaming for business marketing.
Your youtube channel should not have any restrictions applied for live webcasting on youtube if you want to live stream on youtube live.
The live streaming service of your channel turns off automatically if your live stream is restricted or blocked. If you are restricted for live streaming, you won't be able to perform live streaming activity for any other page as well which are under your account.
One can take advantage of youtube live broadcast video and organize events, interviews, Q & A sessions, behind the scenes scenarios, take the audience to the company's tour and so on. When you opt for Youtube live streaming for business marketing it helps you to expand your reach without any geographical constraints and boosts your business sales by reaching millions at a time.
Here are the steps to Live Stream on Youtube Live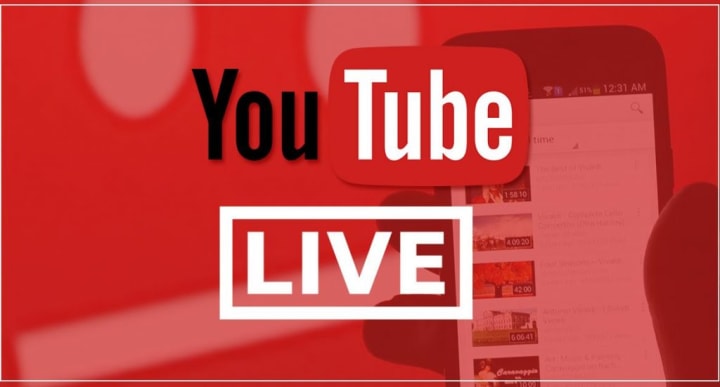 By following certain steps you are ready to Live webcast on youtube:
1. When you opt to live Webcast on youtube you can reach millions around the globe within a single click as it has millions of active users online. To live stream on youtube live it is necessary for a brand to have its presence on youtube with a channel consisting of 100 plus subscribers. If you do not have your presence on youtube, it is necessary for you to create a brand account and sign in if you do not have one. Clicking on the creator Studio button once you click on the YouTube channel's profile picture placed at the top right corner is the next step in the process.
2. See towards the left, you will find a menu written over there, simply select the live streaming option from the dropdown menu. If you are using youtube live broadcast video for the first time you will be welcomed with a "Get Started screen". The screen will help you to link your phone number with your youtube channel. Once you start to live stream on youtube live, a link will be displayed which allow you to share youtube live webcast on other social platforms and go live on social media thereby giving more exposure to the brand and attracting more potential customers and finding them from where they exist.
3. Review the live streaming checklist. The option is available at the top right corner. It will guide you with the steps to set up your live webcast on youtube.
4. Move your eyes and you will find a chat window right below the checklist. With the help of the chat window you can interact with audience from around the world who tune in live at the time of event live webcast on youtube.
5. An information box is displayed. One can add the details about your youtube live broadcast video and the reason for your live stream on youtube live.
6. Before you go live on social media, setting privacy settings is a must step to reach your target audience. Set privacy settings to the public when you are ready to live stream on youtube. It will allow the audience from around the world to tune in at the time of live webcast on youtube. If the nature of your live stream demands privacy, you can even set the setting to the private. It will allow you to restrict the specific set of audience or location to access your live stream on youtube live.