How to promote your Business on Instagram?
Business on Instagram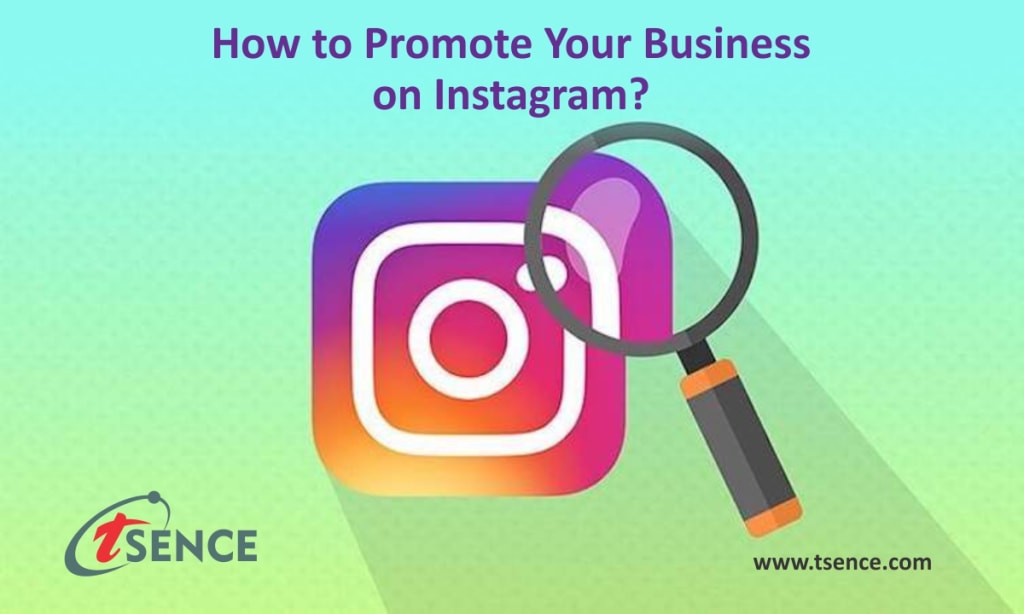 Knowing how to promote your business on Instagram is a vital part of your digital marketing strategy in 2021. Here are 10 tips in using Instagram for business.
WHY IS INSTAGRAM SO IMPORTANT FOR MY BUSINESS?
Instagram may have been made famous by aspiration travel and food photography, however these days, social media has moved to a completely different level. Businesses of all sizes in every industry have realized that a vast base of potential customers is daily thumbing through their posts at every opportunity – in line, on the bus, at work. Its mobile marketing that is vital to growing your business.
But do not take our word for it – just look at the numbers. Instagram, launched in 2010 and absorbed by the social media giant Facebook in 2012, now have one billion active monthly users as well as 700 million daily active users. Also, 400 million users check out Instagram stories regularly.
One of the most important stats regarding Instagram for business? 72 percent of Instagram users have purchased a product or service they saw on their feed. Quick bit of math and you know that for 700 million daily users, just over 500 million made a purchase from Instagram.
So the people are out there, looking for your business, however as stories are added and monthly users grow, people are missing 70 percent of posts from the people they follow. Part of this is because of a new formula (nearly identical to Facebook's formula) that shows the user content they "value" the most first. You can't change that formula, but what you can change knows how to promote your business on Instagram. This means getting users to like, follow, as well as interact with your content on a regular basis.
Here's how…
HOW TO GROW YOUR BUSINESS ON INSTAGRAM
Growing your business on Instagram takes considerate time and attention. Here are 10 steps to get you started.
#1: Optimize Your Bio
Start at the beginning. Does your bio image reflect your business (or you)? Do you have an attractive description of your products or services? Have you add a link to your website? Do you use clickable hashtags in your bio? If you answered "no" to any of these questions, start by refining as well as optimizing your Instagram bio.
#2: Post Great, Unique Content
Instagram is a visual medium, and eye-catching pictures are crucial. You do not have to travel to Bali or concoct delicious desserts to get people's attention (although it does not hurt!), however you do need to focus your efforts on unique, high-quality photographs that are wonderfully curated and edited. Free photo editing apps can bring a professional quality to your photos that set you apart from the competition.
#3: Get On a Consistent Posting Schedule
People purchase products and services from businesses they (and their friends) trust. Build relationship with potential customers by posting your great content consistently. Hoot suite now offers free tools to post to social media therefore you can schedule daily posts in one sitting.
#4: Play With Instagram Live and Stories
These are the two tools bring your pictures to life. While the image is a brief snapshot, live and Stories can go more deeply and present your company much-needed personality. They additionally offer a opportunity for interaction with polls and other widgets that offer instant feedback and easier access to links. Stories used to disappear within 24 hours; however Instagram now offers tools to organize them on your bio.
#5: Tap Into Your Industry's Hashtags (But Not Too Much!)
Think of hashtags as markers that direct your possible customers to your page. Hashtags organize and present content so that users can easily find (and follow) their interests. Posts with no less than one hashtag have more engagement than those without. Use hashtags in your industry's judiciously for the best results. Instagram allows up to 3.0 hashtags per post, however just because you can use that many doesn't mean you should. Find and select the top ten in your industry, and add those as required to each post. Other hashtag strategies include:
Insert a clickable hashtag to your Instagram bio
Follow the hashtags in your industry to stay up-to-date
Consider including hashtags as the first comment in your post to avoid cluttering your image.
Use "big-hit" hashtags (lots of followers) and exact hashtags (fewer buy more focused followers who are more liable to be looking for your exact services)
Add hashtags to your Instagram stories
Use your branded hashtag on all posts
Take the time to find the best hashtags for your industry, and use them always.
#6: Track Your Analytics
All of these hashtag techniques and posting to Instagram stories won't mean much if you aren't crunching the numbers, too. Use Instagram's analytics tools to see how every post is doing. Under each post, click "view insights" to see who's reviewing your content, how it got there, and who clicked a link in your bio. Analytics make the digital marketing world goes 'round. Keep track of your number & let them do the work for you.
#7: Bring In Guest Posters or Post To another Account
Inviting an industry expert to "take" your Instagram account can bring excitement and variety to your Instagram account. Visualize a medical account that brings in a specialist on a seasonal topic for a live chat, or an architect that gives followers a walking tour of New Your City architecture.
#8: Host a Giveaway
Everybody loves free stuff. Whether you offer services (instead of products), merging with another account to host a giveaway (or getting creative with your own giveaway) can bring in new friends and followers.
#9: Offer "followers only" promotions
Just over 40 percent of Instagram followers say they would follow an account just to get a perk. Offer money off of services, free consultants, or several other rewards to capture new followers to (and keep them engaged).
#10: Be Attentive
Do not just post and walk away. Engage with your followers by answering questions, responding to comments, as well as "liking" what they say. This is a huge part of relationship building, however it's a step many brands skip. At boost, we "TSENCE" are experts at helping businesses of every size and in every Industry with their Instagram marketing requirements. If you want to know more about how to promote your business on Instagram, get in touch today!