How to Not Get Stuck
Working for the "Wrong" Company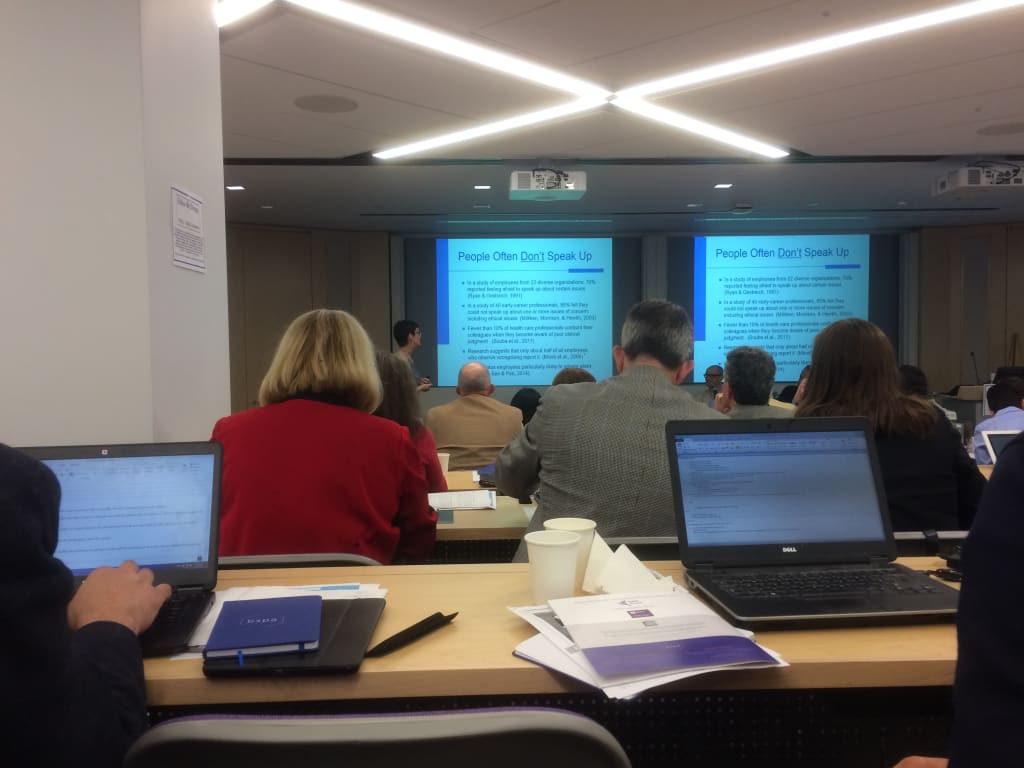 Did you know that working for a scandal-tainted company may impact your future earnings? The Harvard Business Review reported on the "Scandal Effect" in their September 2016 issue.
Whether it's your first, second or third job, if you are about to begin a search, make sure your resume is squeaky clean and then complete this "investigatory" homework. Education doesn't stop upon graduation!
1.
Google "search" the company like this: XYZ Company + Fines; XYZ Company + crisis, and XYZ Company + competitors. This is a great way to get to "know" your prospective employer, or perhaps decide to "pass" on that interview depending on what your search reveals. Of course "Googling" the company will provide all sorts of insights, both positive and negative. Prospective employers love informed applicants so this is also a good way to formulate a few.
2.
Spend some time on Glassdoor reading employee reviews. If you are unfamiliar with Glassdoor, it's a great place to perform due diligence on what current (and past) employees have to say about the company.
3.
Check your contacts on LinkedIn to determine if anyone works for the company that you already know. Reach out to find out what they have to say. Ask for permission to use their name during the interview.
4.
Research senior management to determine what their career paths have been. Large/frequent turnover in senior management could be a "red" flag.
5.
Don't consider "any job at all." While some (especially your parents) may tell you to accept the first job offer you receive, sometimes that's not the best path to take, especially if the company has a bad reputation.
And once you secure an interview, don't be afraid to ask the following questions:
What is the mission and vision of this company? Every company has a mission and vision statement. Some are put into practice while others are just words on the lobby wall. An example of a "real" statement is the Ritz Carlton Hotel chain. Their credo is "We are ladies and gentlemen serving ladies and gentleman" and this credo is practiced and reinforced daily at all locations. Having this information in advance might impact your ultimate interest in the employer.
What is the culture like? You will be spending at least 40 hours/week at this job. Are you going to be working with others who have similar interests? Are doors closed or is the workspace open and interactive? What are the other employees like? Ask to meet someone who is already working in a similar job.
What is the annual turnover rate among employees in the organization? Did you know that a staggering 87% of workers worldwide are not engaged in their jobs? (Source: Gallup) There are reasons why annual employee engagement continues to drop while turnover increases. Often it's because of a poor culture fit. Better to find out during the interview process rather than after you have accepted a job offer.
What are the best things about working here? Ask the interviewer how long they have been at the company and what they enjoy the most (and the least) about their job.
Where do you think the company is headed in the next three years? What's changed over the past three? You might be surprised at the answers. For example, maybe the company has been bought and sold twice in three years, is emerging from bankruptcy or merged with another firm in the past three months. These can be warning signs of an unstable and ultimately unsatisfactory working environment.
Similar to purchasing a car, finding the "right" job requires more than just kicking the tires. Hope these pointers are useful and good luck in your search!
Copyright © 2017 Next Decade, Inc.