How to Name Your Business—Its Easier with These Steps
It's great that you have decided to launch a company, and start your own business, and finally become financially free.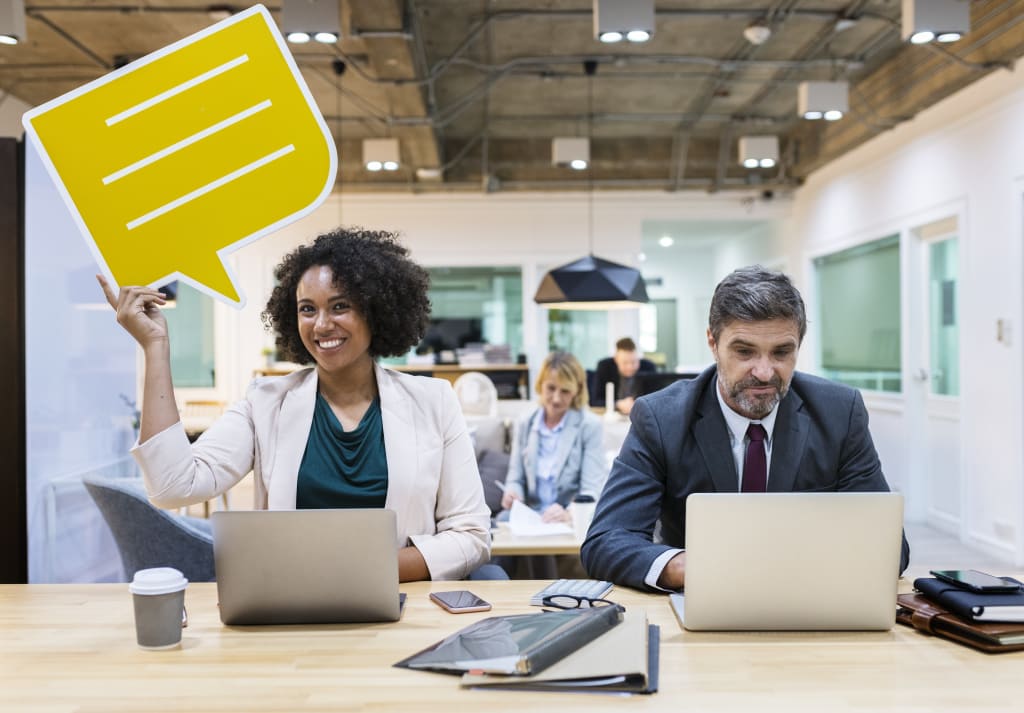 It's great that you have decided to launch a company, and start your own business, and finally become financially free. Now's the time that you'll enjoy your lunch in a dry and quiet room rather than having subsidized lunches in a suffocating cafeteria. All the dreams you had of attaining financial freedom are about to come true. But wait! Have you named your company yet? No? Then you are in big trouble. And if you are here, then it's never been easier to name your company in the past two decades. There are numerous platforms like a company name generator, which can help with artificial intelligence and a peep into some of your basic demands. These name generators ask you some simple questions like what is the keyword you want to have in your company's name and the length of the name in letters. Also, there are a zillion ways that you can name your company right. Some of them are below.
Rules for Picking a Company Name
Names can make or break entire markets and revenue systems of a company based on right or wrong selection. The following are some handpicked rules that can help you name your company.
Think out of the box. You need to stand out from the other competition present out there. You wouldn't want to be in the same rat race which most companies are running into. And to stand out, the first thing you need is a catchy and unique name, a name which no one forgets.
Avoid complex spellings. Use easy to type spellings, anything complex here and there, and your customers can land upon any unwanted, random and useless website and you don't want that.
Boycott millennial slang. There is a 90 percent chance that adults and grown-up people will be accessing your site and not some random millennial. This is why you should keep your company name gentleman-ish or ladylike and not some street slang which may suggest unprofessionalism.
Knock some sense into your name. Go with a name which best describes your range of services or products. Going with an irrelevant name which sounds fun is a huge miscalculated gamble.
Check for the availability. Before you finalize the name you want to give to your company, it's time to check its availability at the United States' Patent Office for trademark. You don't want uninvited trouble bothering you two years from now.
Don't bound yourself. This means you shouldn't choose location or product-specific names for your company. This will give an impression to your potential customers that you only serve to the mentioned location or mentioned product in the company name. Clearly, your business name should give a message, but just a message, don't make it a long letter.
Test with the unknown. Once you get a green signal from US Patent Office, it's time to run a sample test with your potential clients, investors, angel donors, associates, and other people who don't know too much about their business. This will get you a natural reflex for your company's name.
Why bad company names hurt you?
Why bad company names hurt you?
This question best relates to why sleeping in an ice bath on a cold night hurts you? You will definitely have cold burns and hypothermia. That's the reason bad company names hurt so much. Here are some reasons why a bad company name hurts badly.
They keep your clients at bay and profits at a minimum distance.
Irrelevant names annoy your clients and lead them to other sites with meaningful names.
If your company name is too slangy or childish, no one takes your company for legit.
If your name has irregular and long spelling, it becomes a hassle for your clients to type it.
All of this leaves a bad impression on your clients, potential clients, and business associates. And that is how a bad name hurts your company—pretty harsh.
Coming up with company names
Coming up with company names generator should be easy for you now. As you have already given a read to some rules for naming a company and why bad company names can take a toll on you. Following these, one can easily come up with some of the company names to choose from. For your convenience, we can provide you a checklist for naming your company.
Brainstorm a list of names.
Cut short or segregate some of the best names.
Run a sample test for your list of segregated names.
Analyze which one of the three or four names made the most noise amongst your potential clients and customers.
Check if the name is at US Patent Office for trademarks.
Check for relevant domain names for your best shot.
Plan out an SEO strategy.
Find Out Which One Is Perfect?
The perfect name for your company will be:
The one which got the maximum response when you ran a sample test.
The one which coherent with your SEO strategy and drives maximum organic traffic to your website.
The one which is attractive, meaningful, classy, and contained in itself.
The one which doesn't sound like a rap battle phrase.
Lastly, the one which is up for the grab legally and makes your customers coming back to you.