How to Make Money Online With Article Writing
Easy for beginner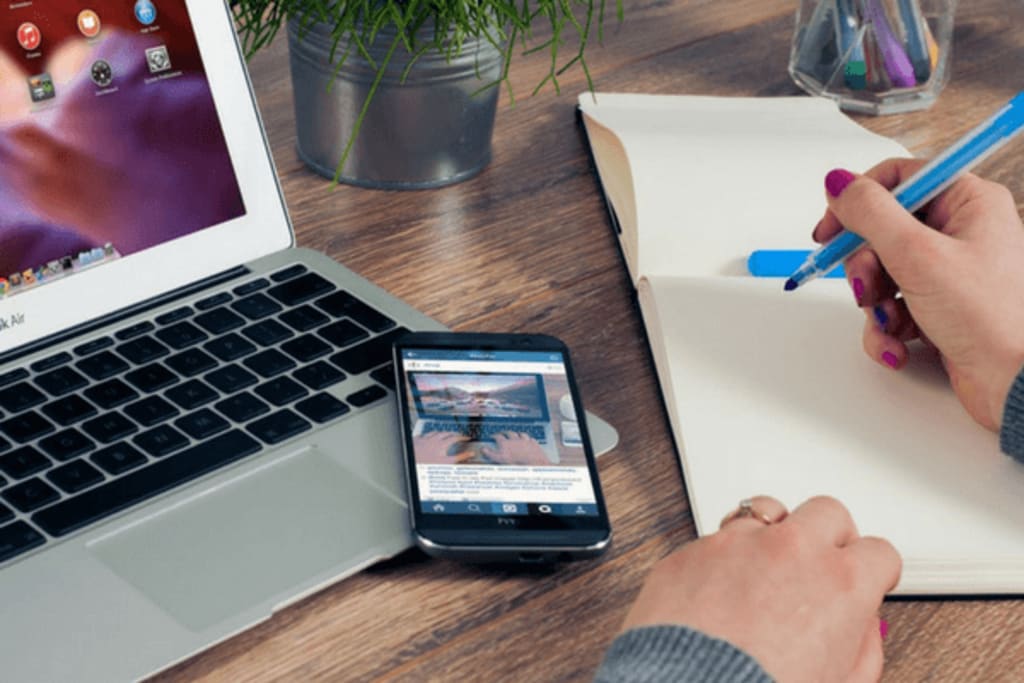 When you start out in trying to make money online, the quickest way to get your adverts to the search engines is by using Pay Per Click(PPC). PPC has however, become very expensive over the last couple of years. So, many people are themselves searching for easy ways to make money online and have turned to the low cost way by Article writing. Article writing is one of the easiest ways to promote your website, it is virtually free and once set in place works for as long as you want to put in the odd hours work in promoting by adding more articles with your website backlinks.
To achieve your goal you write articles like the one you are reading and you submit it to the free content submission sites. The articles must be unique however, It is no good picking up someone's already published article, spinning a few words and the re-submitting it to the submission site. The sites have become very cute in spotting duplicated content and they will check your article and if they see it as duplicated, the article will not be published and your account will be suspended.
Your article needs to be informative and not full of fluff. It also needs to contain a number of keywords relating to the subject. Not too many key words as the sites are quick to spot that one too. So, before you undertake the writing of articles make sure that you have done some keyword research and then choose 2 or 3 words to be included in your article. You should also include a backlink to your squeeze page in the Bio section of your article. Do not include this backlink or quotes to products that your are marketing in the main body of your article as the sites do not like that either but one link back to your website is perfectly in order.
If you are promoting a website you possible need around 20 long tail keywords to promote your site. Long tailed keywords are key words with 3 or 4 or even more words contained within them. For example 'make money fast online'. Without a doubt 'make money' on its own will throw up millions of sites on the search engines but add the words 'fast online' to it and you will cut down the number of sites that you are competing against. For 20 keywords you will need around 10 separate articles each concentrating on two of the keywords in your list
Your articles must be unique and must all include you squeeze page website URL. If you get all of your articles published Google will start to acknowledge your website URL so, your will start to get to the early pages on the Google search engines. The idea is to get to page 1 and if you achieve this. You have got there without buying your way there by potential customer's clicks costing your 2 to 3 dollars per click. If you achieve a page one placement on Google you will start to receive a lot of traffic to your website. This will be targeted traffic, hopefully with a hunger to buy your product or service. The conversion rate of sales per visit to a site is quite low, maybe only around 5% so, 5 sales could have cost you up to 300 dollars on PPC, whilst articles are almost free apart from your time that is.
To Know More How to Make Money By Writing Article Click Here
A word of warning, I have seen a couple of products in the past that make out that this process to be very easy to do and they market turnkey products, where you add affiliate links to there own articles and they claim that beginners are able to make thousands per month on this one article that has been copied thousands of times but with slight variations. Not only do the articles submission sites spot this but so does Google. It does not work that way. If you have or intend to buy these products, you still have to put in the effort. You will not get any traffic from one article that has been spun a few hundred times.
Search engines not only index your website they also index your articles, so once the Google spiders have crept all over your article content with all of the backlinks to your website, it will quickly move up the Google rankings. All for a few hours work instead of paying 2 to 3 dollars per click.
If you would like to know more about making money By writing article